Rubie Crossbody Runaround Bag sewing pattern
|
All posts may contain affiliate links.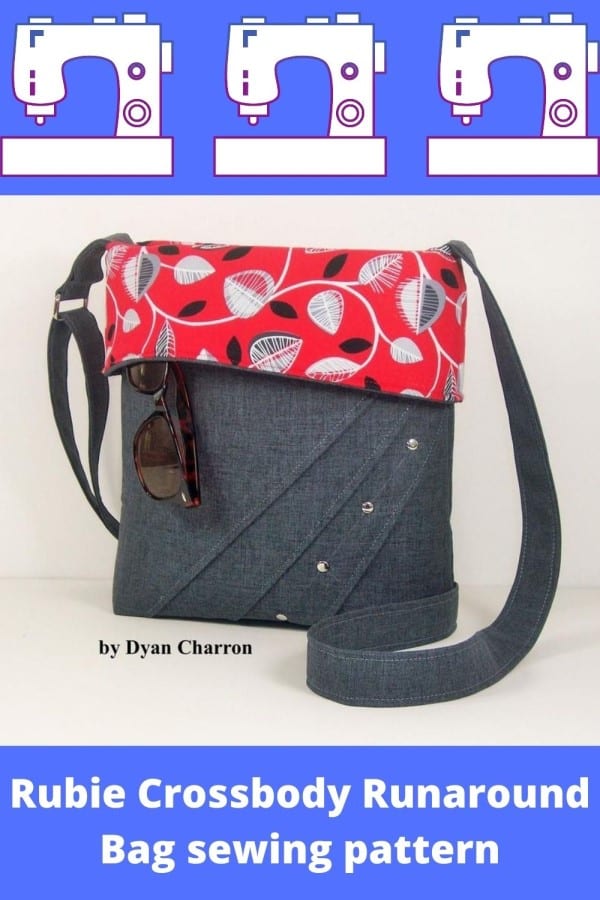 With adorable pleated detailing and a fold-over cuff with a hidden pocket underneath this Rubie Crossbody Runaround Bag has everything you need and it looks good too.
Rubie is a stylish cross-body bag with diagonal pleat accents and a cuff top. Under the cuff is a hidden slip pocket for your cell phone or keys.
If you find yourself needing a larger bag while shopping, just turn the cuff up and instantly you have a deeper bag with a lovely accent.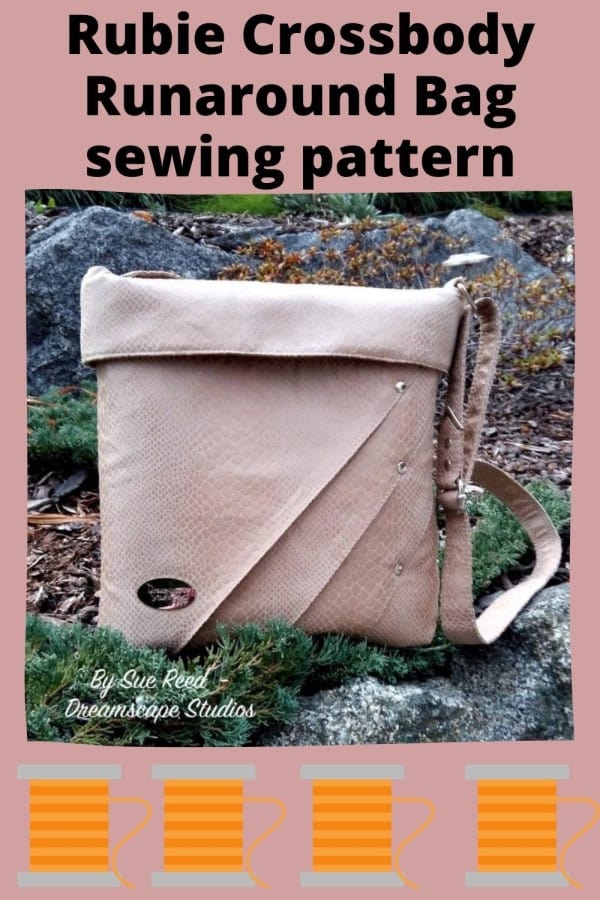 The interior has a zipper pocket and a double slip pocket as well as a key fob.
Rubie really is perfect for your daily running around needs.
The pattern comes with three versions for the back. It can be made with pleats like the front, with a set in zipper, or a full back pocket. You decide which version suits your needs best. Make Rubie your perfect runaround bag!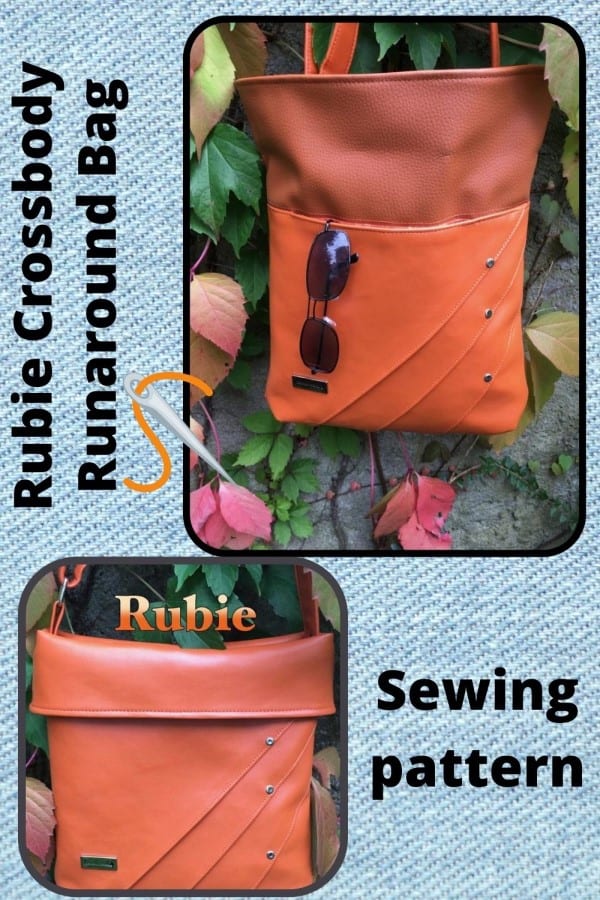 Skill level:
This is a perfect project for an intermediate sewer.
Sizing info:
When you have finished making a Rubie Crossbody Runaround Bag it will measure approximately 12″ wide by 12″ high by 3″ deep. And when the cuff is up it will be 12″ wide by 15″ high.
What you will need to make a Rubie Crossbody Runaround Bag:-
5/8 of a yard of exterior fabric – Faux Leather – 52-54" wide (1 1/2 yards if using 44" wide cotton fabric),
1/4 of a yard of exterior fabric – Accent – Faux Leather,
1/3 of a yard of lining fabric – Cotton 44" wide – additional 1/2 yard for versions 2 or 3,
1/4 of a yard of accent lining fabric (slip pockets),
3/4 of a yard of SF-101 Interfacing,
2 yards of fusible fleece – Pellon Thermolam Plus – Cotton version only,
One 8″ #3 zipper,
One 7″ #5 zipper for Version 2 only,
One 1″ slider or two 1″ rectangle rings,
One 1″ rectangle ring,
One 3/4″ magnet snap,
Seven 5/16″ Caps by 1/4″ Post-Chicago screws or double cap rivets (three are *Optional),
One small swivel clasp ( approx. 1 1/2″ long) *Optional*,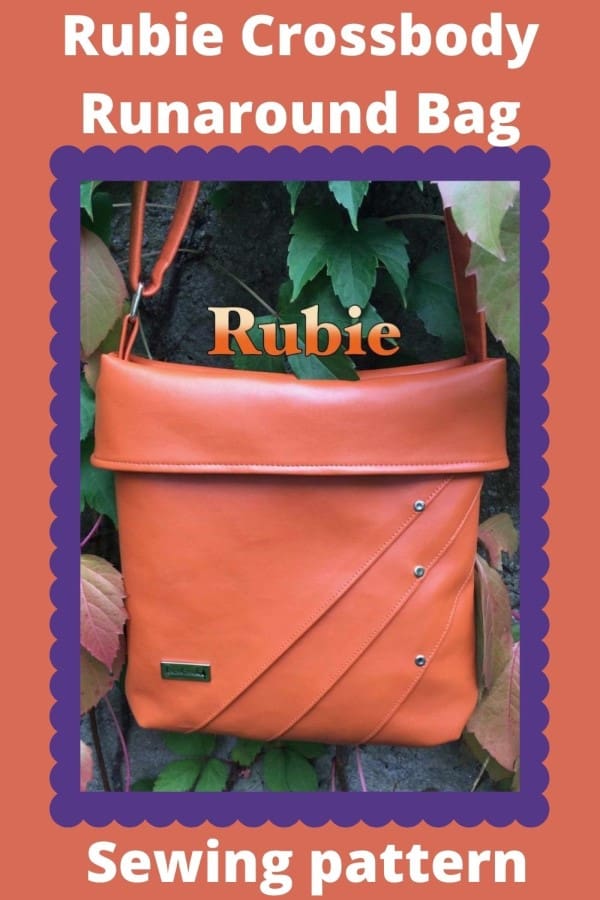 This is a PDF pattern with thirty-seven pages of step-by-step instructions with color photos and fifteen pages of full-size pattern pieces for all three versions. Also included are cutting from measurements (when possible). Please note that the pattern instructions are for sewing with faux leather, with tips for using cotton.
If you would like to download the pattern you can click on the blue button below.
And if you would like to see other bag sewing patterns from this designer then you can click on the red button below.
See more patterns from this designer here
Sew more crossbody bags and you'll be happier - we promise 😉
For the easiest shopping and days out, you can't beat a crossbody bag for leaving you hands-free. We've got 60+ of our favorite crossbody bag patterns hand-picked for you in the store. Go to the shop page to find them all saved by category.