Scrappy Needle Keeper Free Tutorial
|
All posts may contain affiliate links.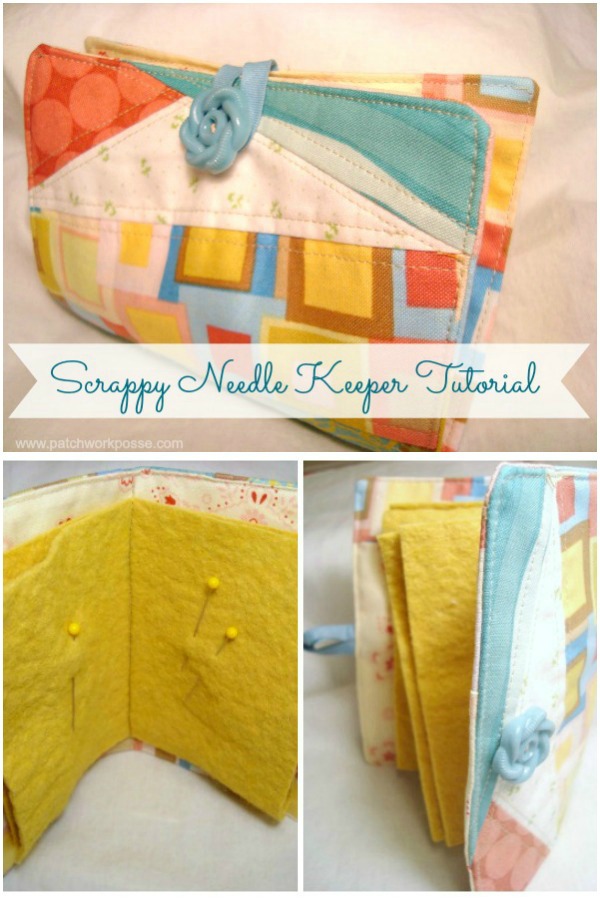 If you enjoy a little quilting and sewing projects for the home as well as sewing bags, we highly recommend that you check out this very talented designers website at Patchwork Posse.
Here she brings us a free tutorial of how to make a Scrappy Needle Keeper. That's the sort of 'bag' every sewer needs. She makes it using scraps and bits of fabric and it's super easy and great for beginners. It also makes a cute gift idea for a friend who sews or quilts.  Or handy to carry some pins for a sewing on the go project.
So if you have a lot of scraps hanging around then this is the project for you. You'll use the quilt as you go or foundation piecing technique to make your very own Scrappy Needle Keeper.   
You are going to be sewing your scrap fabrics to a foundation fabric so it doesn't matter what size of fabric scraps you use, all sizes of scraps will work. Go wild with it! Or if you prefer of course, you can just use a large piece of fabric and no need to get all scrap-happy.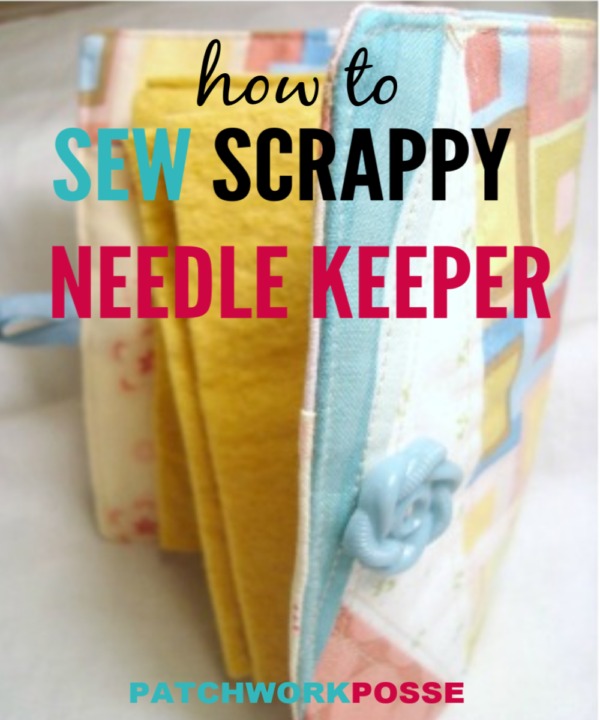 What you will need to make the Scrappy Needle Keeper
Scraps of fabric, any size, any shape
A foundation fabric like a white sheet, or use muslin or whatever scrap you've got hanging around as long as it is something light and has no or little pattern to it