Rosie Sewing Case sewing pattern
|
All posts may contain affiliate links.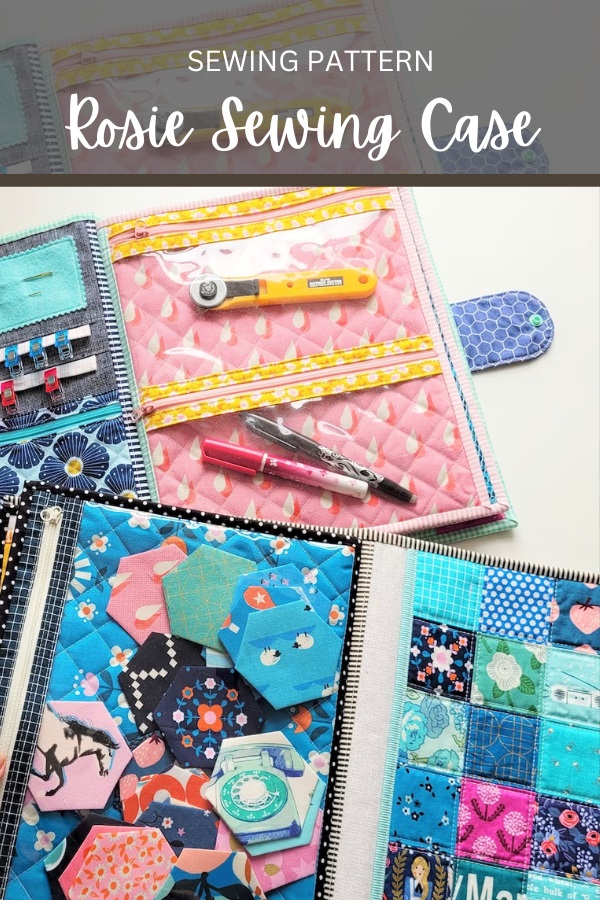 This is the Rosie Sewing Case pdf sewing pattern from the designer Rosie Taylor Crafts.
With this pattern the designer says that you can design and customise your sewing case to suit any kind of stitching project. There are lots of different page options to choose from and there are so many pockets!
You can use the Rosie Sewing Case to store all kinds of sewing stuff. As the designer says you could use it for embroidery or use it to store your English paper piecing projects or much more.
There are instructions for both a patchwork exterior or a plain exterior. So this pattern is the perfect scrap buster for the tiniest scraps of fabric for that totally gorgeous mini patchwork exterior. Haven't got the patience for all those tiny pieces? No worries, there are instructions for making the exterior from a single piece of fabric too, so you can just pick one of your favorite prints.
We LOVE to sew storage solutions and this handy storage and organizer bag sewing pattern is just great. Depending on what you want to store there are several different page designs you can sew, and of course you can mix and match the page elements to create your own custom pages too.
Check out this gallery showing some of the pages you can sew for your storage case. Mix and match to sew the perfect sewing and storage case for your needs!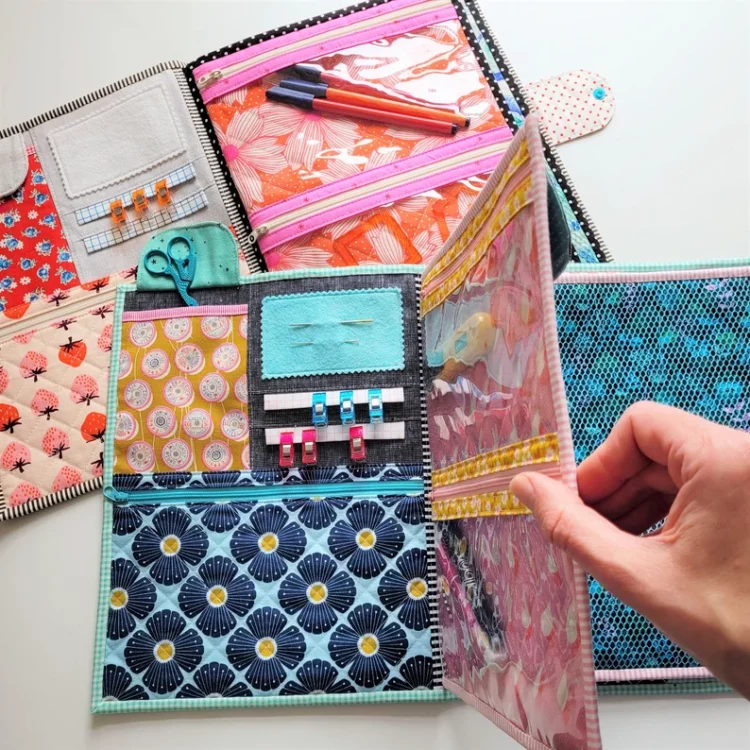 Skill level:
The designer rates her project as suitable for intermediate+ sewists. She says you will need experience in following patterns and should be happy applying binding, although instructions for this are included if you need help. None of the processes are particularly difficult and all are explained in detail, there's just a lot of it! So if your a confident beginner the designer thinks you could give this one a go! She has spilt it into nice, easy to manage, bitesize chunks so you can take it one step at a time. This is not a quick weekend project but totally worth the time and effort!
Sizing info:
When you have finished making your own Rosie Sewing Case it will measure approximately 10" wide by 12 ½" high by 1" deep.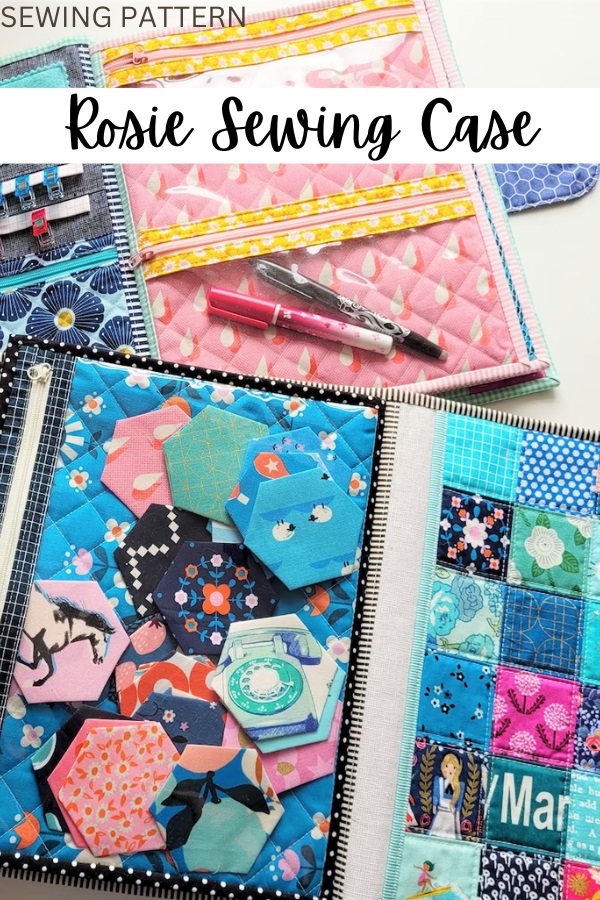 What you will need to make a Rosie Sewing Case:
A variety of printed cotton fabrics for the patchwork exterior, all the pocket pieces and binding.
Essex linen or cotton fabric for all the background fabrics.
Cotton wadding and/or Fusible fleece for the exterior panels, page background fabrics, flaps and the closure tab.
Medium-weight interfacing for all the relevant pieces or if you would like a firmer case you could use something stiffer such as Vilene S320 for all the background fabrics.
Heavy-weight fusible stabilizer (optional) for the spine. The designer used Pellon 71F.
Vinyl and mesh (optional). The designer used 12 gauge vinyl suitable for bag making and the mesh is lite weight polyester mesh "By Annies".
12" vinyl zips.
Snap fasteners.
A button ¾" or smaller if you want a thread holder.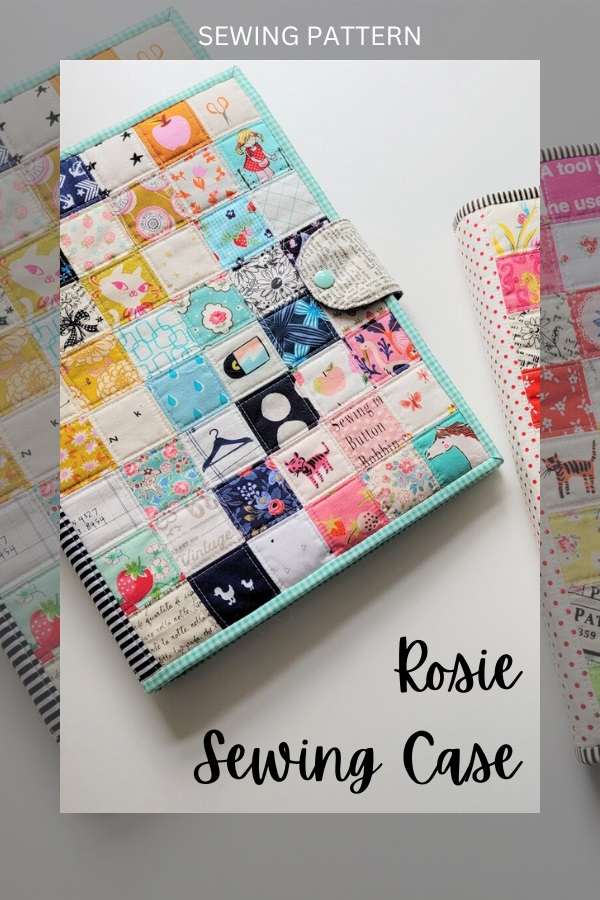 With this pdf pattern you will receive twenty-four pages (in two separate PDF files) of step-by-step instructions with helpful tips, diagrams, photos and templates. Both patchwork and plain options are included in the measurements. The designer has provided printable labels so you can pin all the relevant pieces together during cutting.
If you would like to download the pattern you can click on the blue button below.