All posts may contain affiliate links.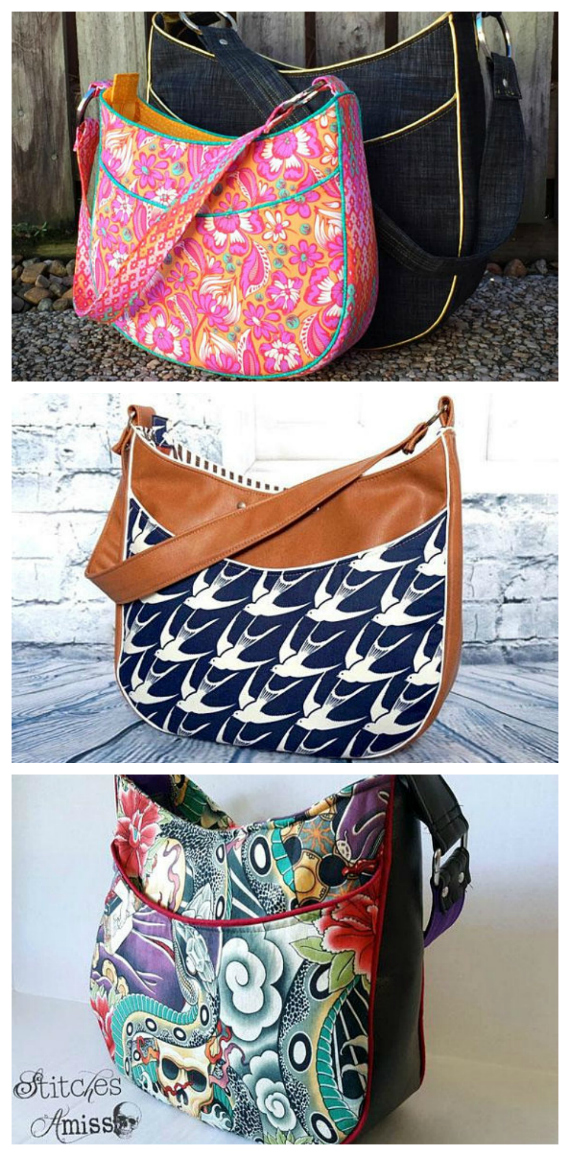 Here is the Roll With It Tote Bag, which has an easy to follow sewing pattern, allowing you to create your very own beautifully curved tote bag. Designed to show off your favourite fabric, the Roll With It Tote is a practical and eye-catching design suitable for everyday use.
It features piping, large classy o-rings for the strap, a recessed zipper closure, two outer slip pockets and an inner zipper pocket. It comes in two sizes, small and large, and will cover all your needs from a trip to the races or a coffee date in town, to a shopping day with friends or simply as your everyday tote bag.

The Roll With It Tote Bag is suitable for an advanced beginner sewer and the finished sizes are as follows:
Small bag = 7.5″ high by 10″ wide by 2.5″ deep
Large Bag = 10″ high by 13″ wide by 4″ deep
Materials needed to make the Roll With It Tote Bag
The Roll With It Tote Bag sewing pattern is courtesy of Andrie Designs.