Sewing machine mat and organizer sewing tutorial
|
All posts may contain affiliate links.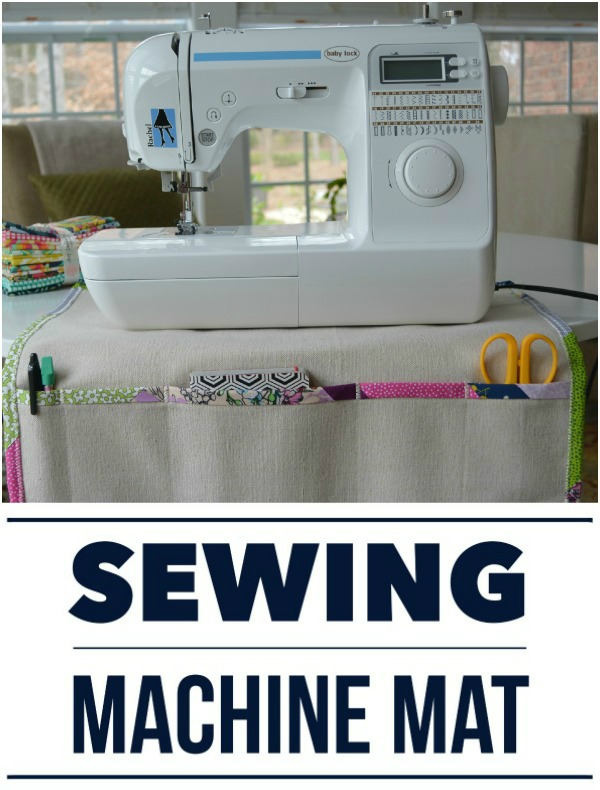 Here is a great free tutorial of how to make a mat and organizer for your sewing machine.
If you make yourself one of these then you'll be able to take your sewing machine into any room of the house and work quietly and tidily in a shared space, such as on the dining table. By placing your sewing machine onto the mat this will help prevent scratching or your table or surface. It will also help reduce the noise that typically comes from the vibration of your sewing machine on the table.
Not only is it practical in those ways, but it looks pretty and defines your workspace, telling others to keep out and not grab your sewing scissors!
The designer also added a few pockets to keep all your sewing supplies and tools organized, rather than have them strewn around your sewing machine. Now you can easily reach all the tools you need and know where they are.
With regards to what you will need to make the Sewing Machine Mat, the designer says "Some of the materials are completely unconventional but trust me, they make all the difference!".
What you will need to make the Sewing Machine Mat
Shelf gripper paper/foam
Canvas or painter's drop cloth
Tissue paper
100″ of scrap binding
Heat/water erasing fabric marker pen
A sewing machine.