Fabric Basket with Chalkboard Label FREE sewing pattern & tutorial
|
All posts may contain affiliate links.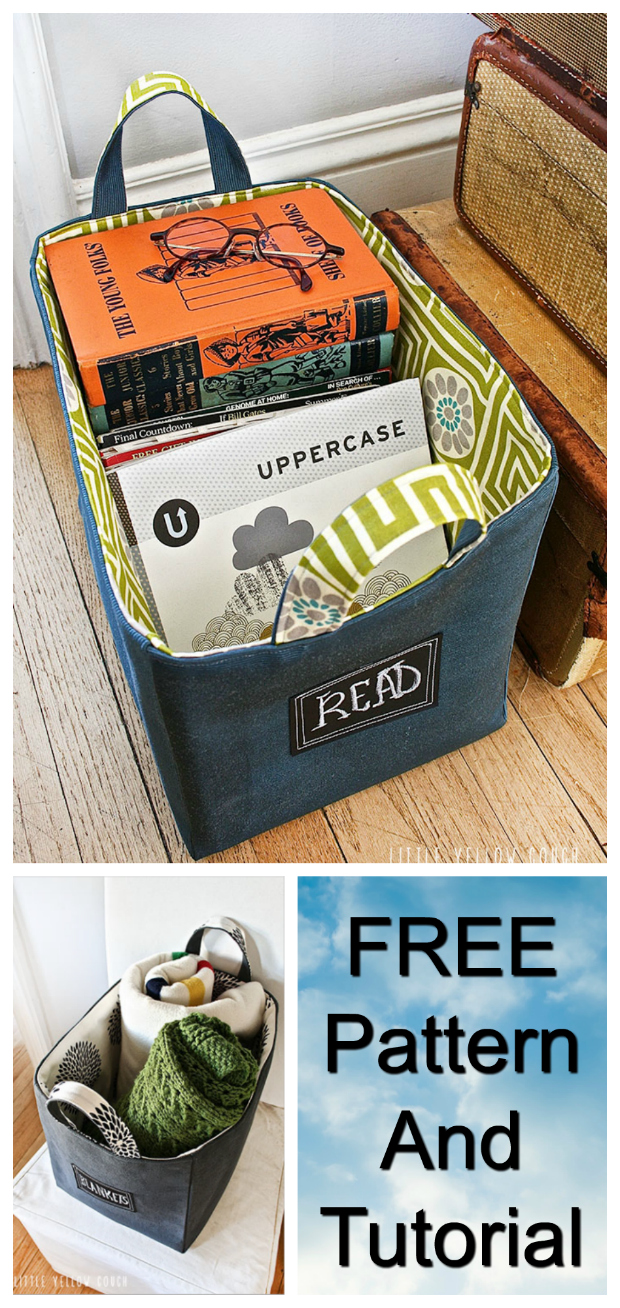 [UPDATE – we are sorry to report that this pattern is no longer available. The website is still there but the subject of the website has completely changed so it appears to have been taken over by a new owner. We've not been able to find this pattern elsewhere. However, you may find an alternative you like on our site. Here are ALL OTHER FABRIC BASKET PATTERNS.]
If you want to make yourself a Fabric Basket for storing household items then here is a FREE pattern and tutorial. Once you have made one you will surely want to make more and more of these handy baskets.
The chalkboard label on the front allows you to use your baskets for may uses. You can use them to:
Store books or cosy throws like the designer does.
Write family member names and store in the mudroom for hats, gloves, etc.
Set a few on your stairs for collecting items that are ready to be put away.
Put one in your car to organize your trunk space.
Leave in your spare room with extra towels and toiletries for your guests.
Use as a tote for toys as they can be easily carried using the handles.
Store things tidily under your beds.
What you will need to make the FREE Fabric Basket
1 yard of home decor fabric for the outside of the basket
1 yard of home decor fabric for the lining of the basket
1 2/3 yards of firm Sew-In interfacing
3″ by 4″ piece of Chalkboard Oilcloth
Coordinating Sewing Thread
Alternative fabric basket patterns
We think you'll like these patterns for storage and organizers to sew
We know our readers just love to sew storage and organizer projects so we've got lots of them. We've handpicked some of our favorites to feature in our pattern store. These are some of the most popular that are readers are sewing now!