The Wavey Top Tote Bag FREE sewing pattern (2 sizes)
|
All posts may contain affiliate links.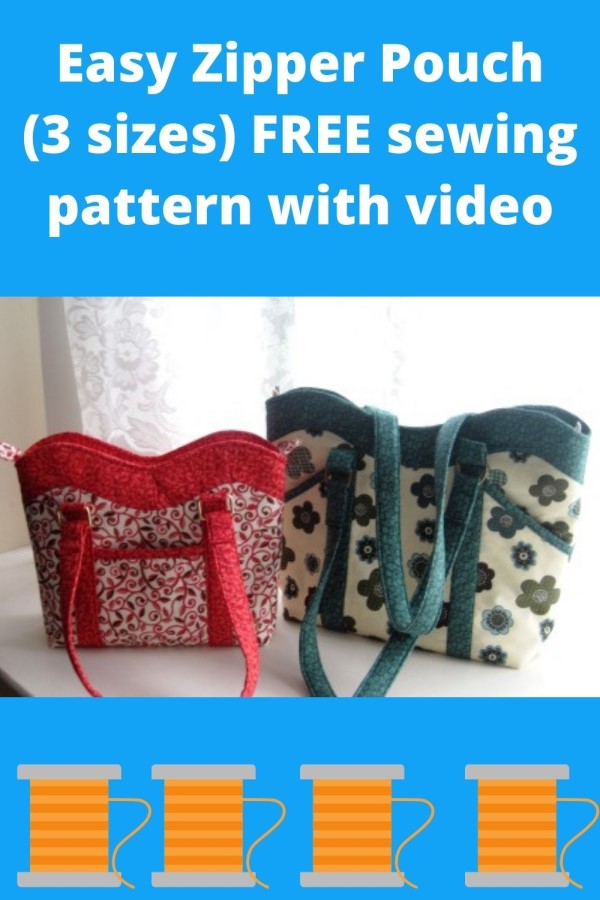 Here's an excellent FREE sewing pattern for The Wavey Top Tote Bag that comes in two sizes.
This is a really great project from a talented designer, Sweet Bee Buzzings. It's an old post but all the links still work and the whole process is FREE, and the designer has made the bag available in two sizes.
The Wavey Top Tote Bag is a very nice-looking tote bag that comes in two sizes. As its name suggests it has a distinctive wavey top, as well as outside pockets including slant pockets, a zippered inside pocket, a zipper closure, and shoulder straps.
Sizing info:
When you have finished making yourself a Wavey Top Tote Bag it will measure approximately:-
The small bag is 10 inches wide, 10 1/2 inches high, and 4 inches deep.
The large bag is 12 inches wide, 12 1/2 inches high, and 4 inches deep.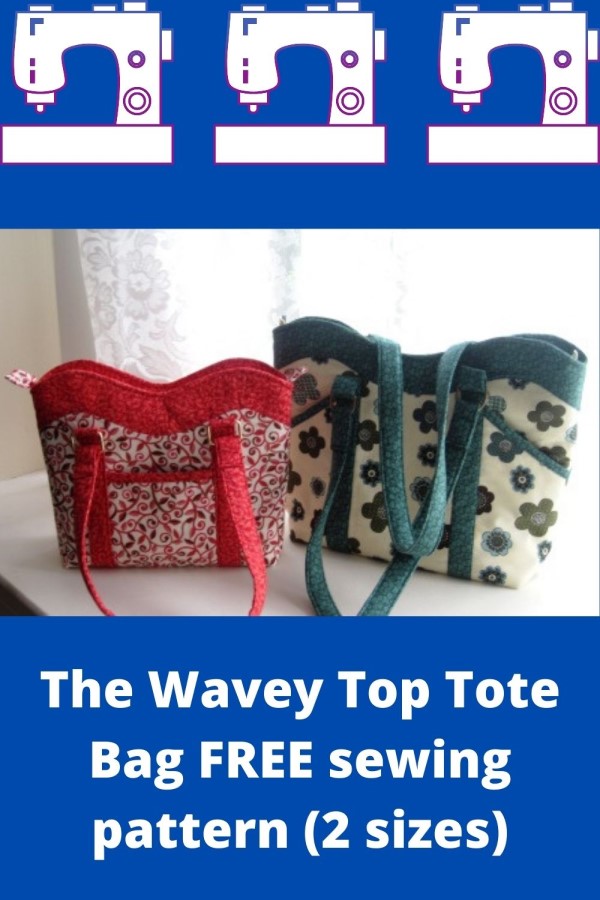 The designer has spread her sewing tutorial over four pages, however, there's a separate pdf for all four parts of the tutorial. There are also separate pages for the required materials and the two patterns and yet more pages for the "slanted pocket and instructions". Links for all of these pages etc are at the end of this post.
What you will need to make a Wavy Top Tote Bag:-
Fabric for the exterior,
Fabric for the contrast pieces,
Fabric for the lining,
Fusible fleece fabric,
Medium-weight fusible interfacing,
Four rings (can be any shape or material but should be able to fit a 1¼" strap),
Four purse feet (optional),
Gridded bag bottom (optional),
Two zippers. The designer uses 22″ zippers and trims them to size. 20″ for the outside and 12″ for the inside zipper pocket,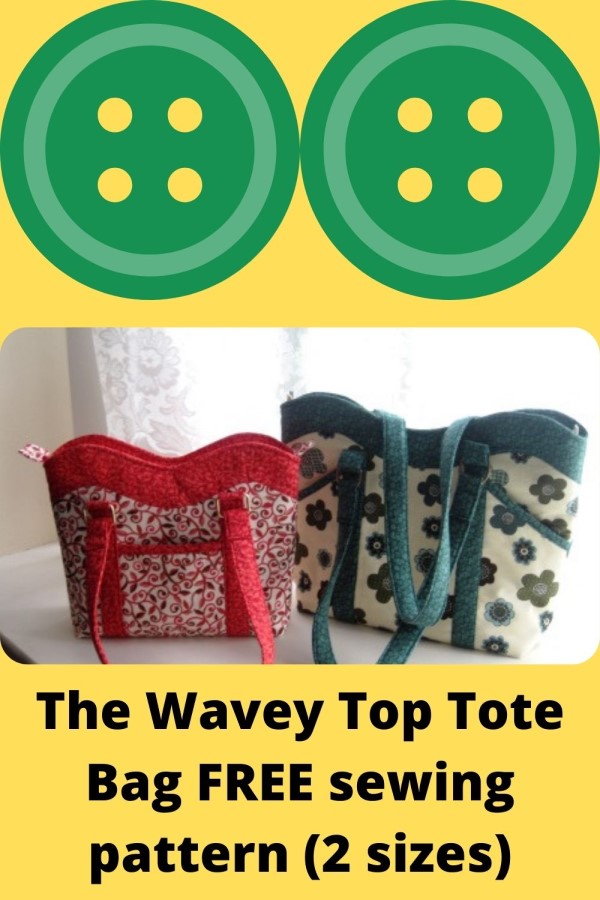 For all of the relevant posts, you can work your way through this page by clicking on all the links to the Wavy Top Tote, which is the final bag on that page. Otherwise, you can click on each of the TEN links below:-
Liking this free pattern? Great! You would make our day if you 'bought us a coffee' to help with the site running costs. Thank you.

Even more tote bag sewing patterns you won't be able to resist
Want even more tote bag sewing patterns? These are the top best selling tote bag patterns in our store. Take a look at the tote bag category on our shop page for even more!