Reversible Trinket Bowls sewing pattern
|
All posts may contain affiliate links.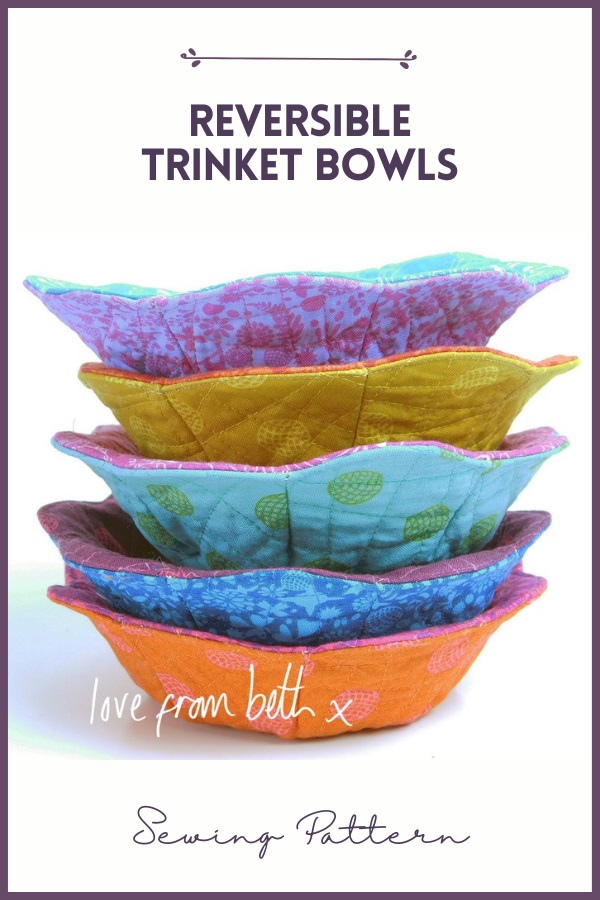 This is a Reversible Trinket Bowls pdf sewing pattern from the very popular designer Love From Beth. (Check out her other patterns, you won't be disappointed.)
These pretty and practical mini fabric baskets are perfect for storing all your little bits and bobs.
They are a quick sew and you may just find yourself making quite a few! Better order some more fabric now because these can be addictive and you'll be sewing them for everyone you know.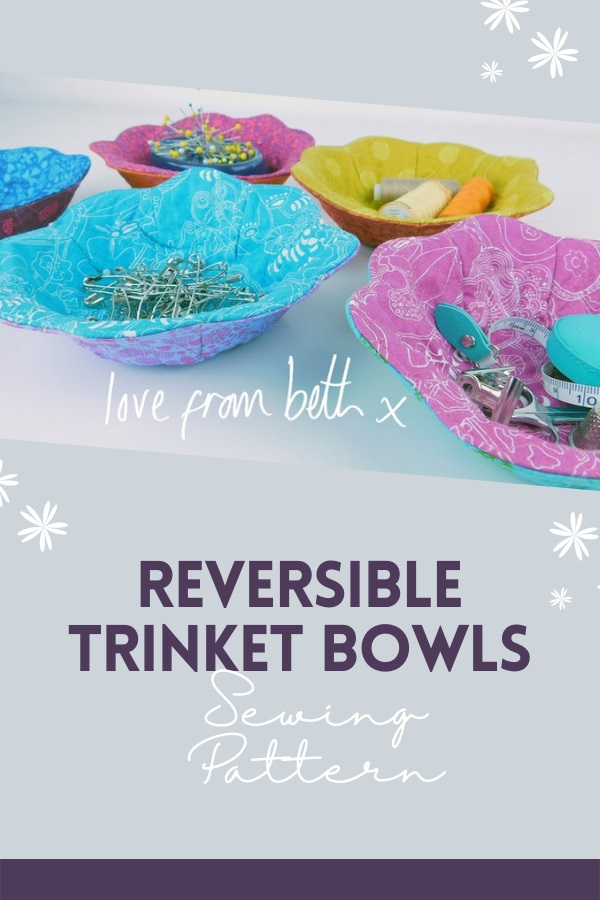 Once you have made enough for yourself you can start making some as gifts!
These are fully reversible and can be flipped inside out so you always have two fabrics to choose from. They look great in seasonal or holiday fabrics too.
Skill level:
The designer rates her project with an experience level of medium. The sewing techniques that are necessary are using templates, sewing darts, and quilting.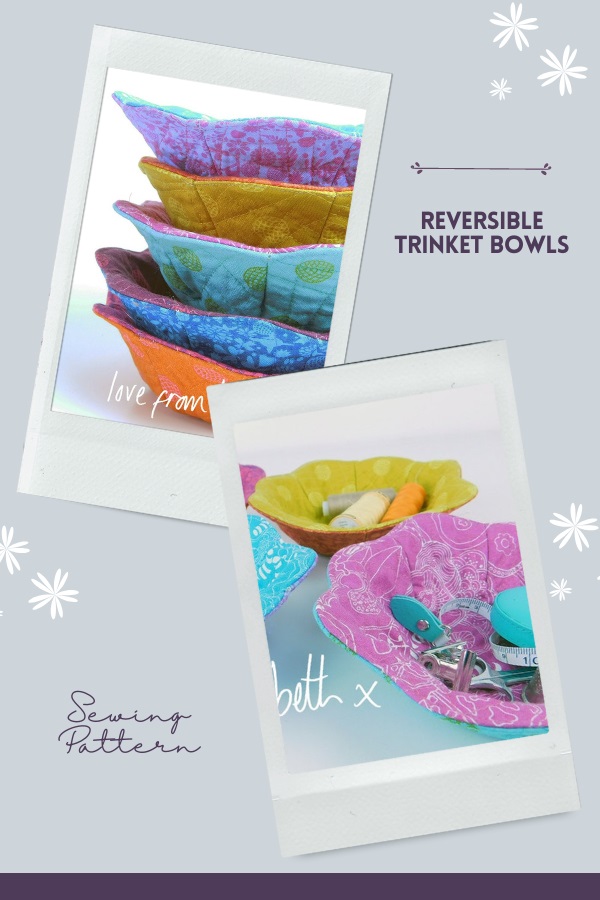 Sizing info:
When you make yourself a Reversible Trinket Bowl it will measure approximately 6½" (17 cm) by 2″ (5 cm).
If you would like to download the pattern you can click on the blue button below.
More storage and organizers to sew
Want even more ideas for projects to sew for storage and organizers? We love to sew bags that help to keep things neat and tidy. Check out a few recent storage ideas to sew from our store.