Amber Messenger Bag sewing pattern
|
All posts may contain affiliate links.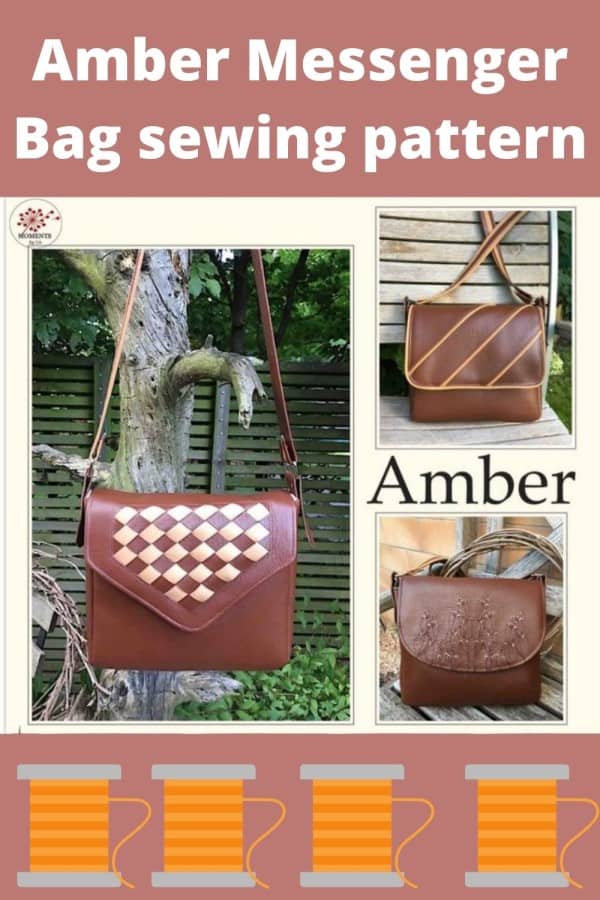 The Amber Messenger bag is a must-have pattern. With one pattern you get three very different looks.
You decide which flap you would like on your Amber Messenger bag. All three flap patterns and instructions are included in the same pattern.
You can choose the faux leather woven flap, the flap with diagonal piping detail or you can showcase your favorite fabric or embroidery design on the curved flap. The possibilities are fun to play with for creating different looks for work or for a casual bag.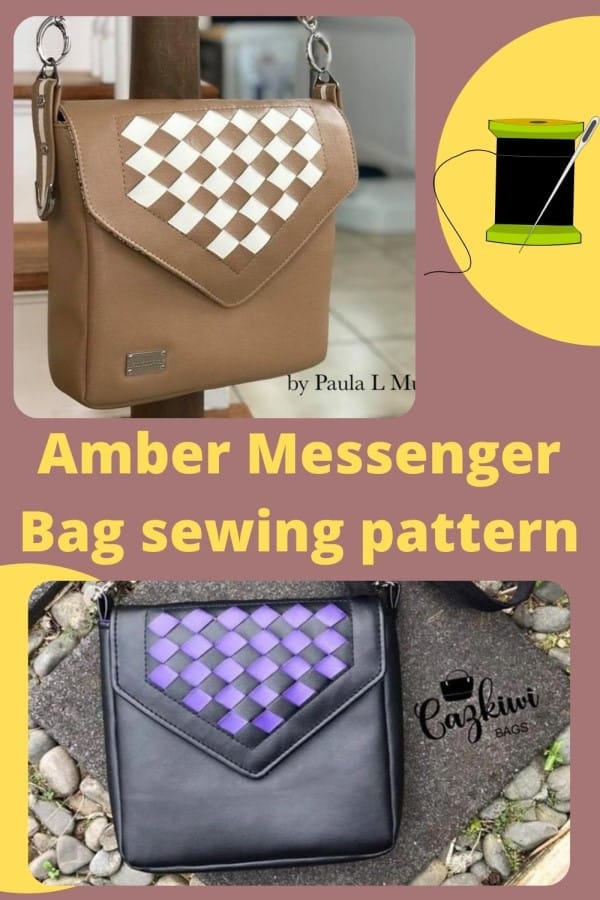 And best of all the lining is nicely fitted and has a gathered/pleated pocket and a zipper pocket.
Skill level:
The designer, Moments By Liz, says – believe it or not, this is a fairly quick and easy sew! The details of the bag are all in your design for the flap and which one of the three options you choose. This pattern is perfect for an intermediate sewer.
Materials needed:
This bag can be made out of faux leather, cork, cotton, or decorator fabrics. The woven flap has to be made from a non-fraying fabric such as faux leather or cork, but the rest of the bag can be made from fabric.
Sizing info:
When you have finished making an Amber Messenger Bag it will measure 11 1/2″ wide by 10 1/2″ high by 2 1/2″ deep.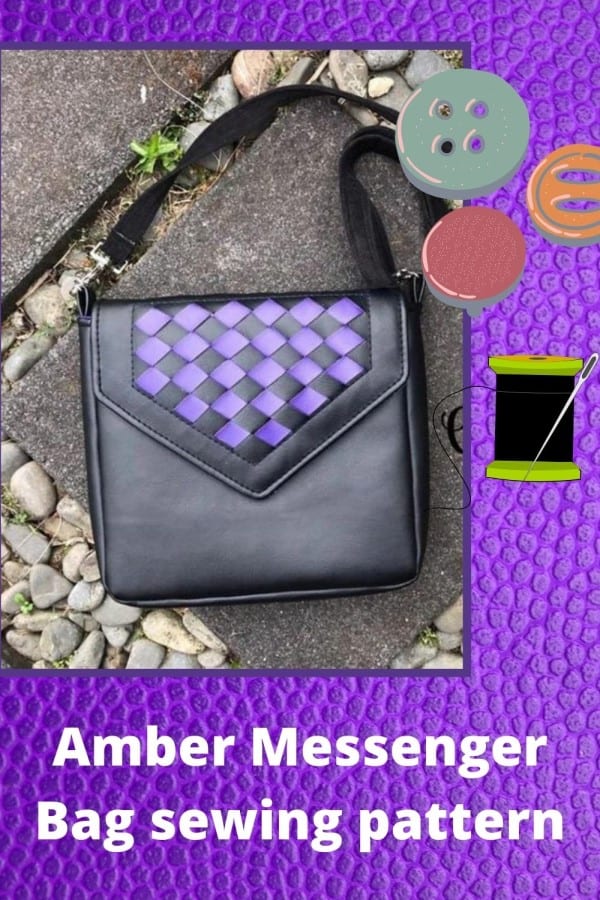 What you will need to make the Amber Messenger Bag:-
1/2 a yard of exterior fabric,
5/8 of a yard of lining fabric,
1-yard of woven medium weight fusible interfacing (SF101 or G700),
7/8 of a yard of foam stabilizer (Soft & Stable) or fusible fleece (#987F or H640),
Two 1 " Square Rings,
One 7″ #3 Zipper,
One Magnetic Snap,
8″ of 1/4" Elastic,
Four Rivets or Chicago Screws,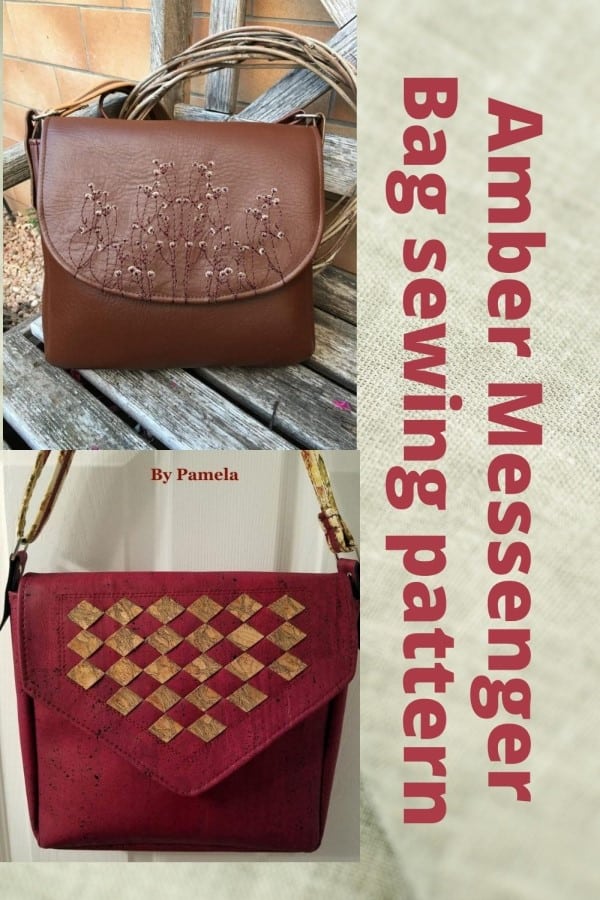 This is a PDF pattern that is made up of thirty-one pages of step by step instructions with color photos and twenty pages of full-size pattern pieces for all three versions. Cutting from measurements (when possible) is also included. The instructions include:
–> How to make the faux leather weaving.
–> How to make the faux leather piping.
–> How to make a two-toned strap (in faux leather or fabric).
–> How to sew your zipper pocket the professional way with no zipper tape showing.
If you would like to download the pattern you can click on the blue button below.
And if you would like to see other bag sewing patterns from this designer then you can click on the red button below.