Reversible Fabric Baskets FREE video sewing tutorial
|
All posts may contain affiliate links.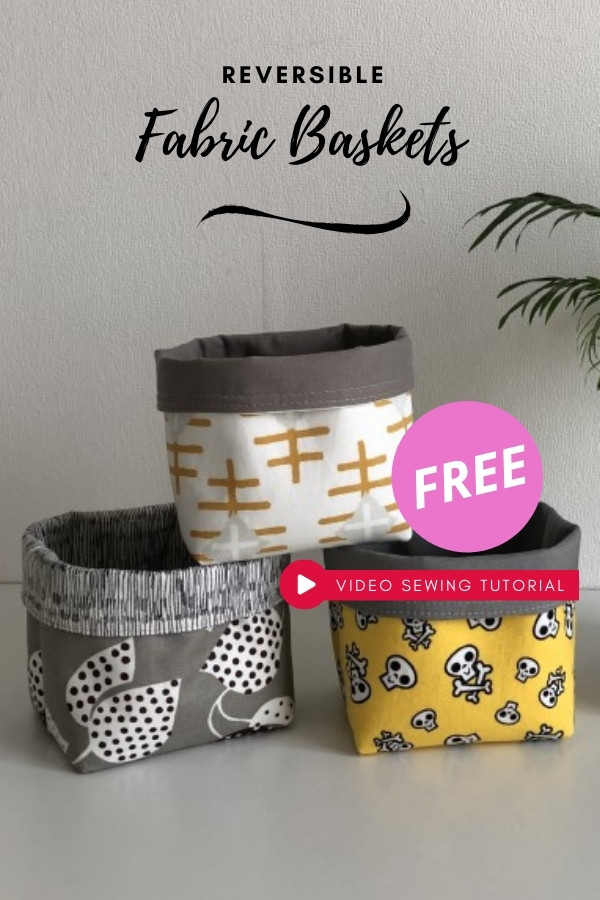 We think you will love sewing these Reversible Fabric Baskets. The baskets are so fun to sew and the video sewing tutorial from Sotak Co is completely free.
These baskets are fully reversible and the whole project is beginner-friendly. Careful, we have to warn you, sewing these fabric baskets can be addictive. Before you know it, you'll have a whole family of matching or mix and match reversible fabric tote bins and they'll be in use in every room of the house.
Sizing info:
When you finish making yourself a Reversible Fabric Basket it will measure approximately 4″ wide by 3¾" tall by 3¾" deep.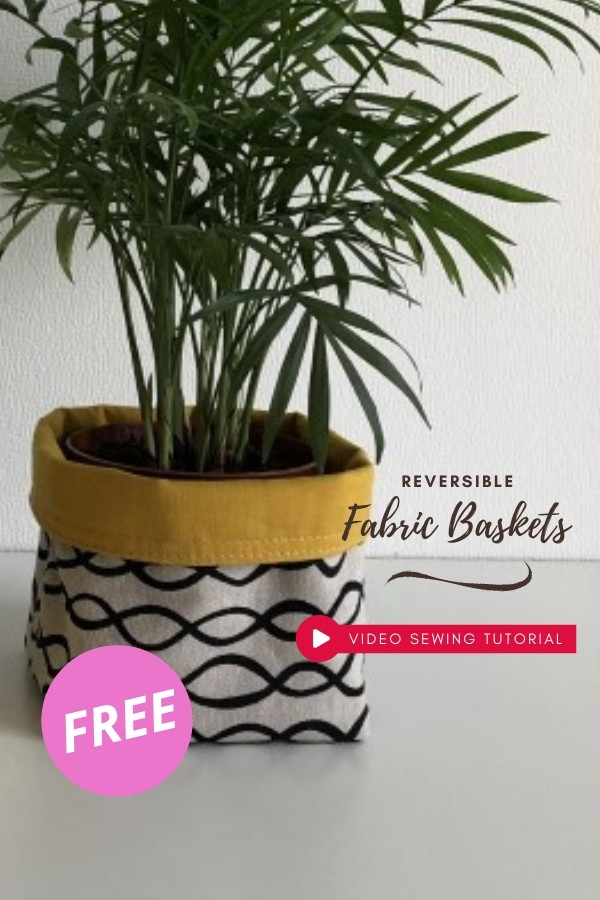 They are fully reversible so you can decide which fabric you want on the outside and which fabric on the inside.
They make excellent trinket holders. The designer, Svetlana of Sotak Co, uses one personally as a thread catcher, and she even uses some as plant pot covers. A thread catcher basket is a great idea. A must-have sew for every sewing and crafting space.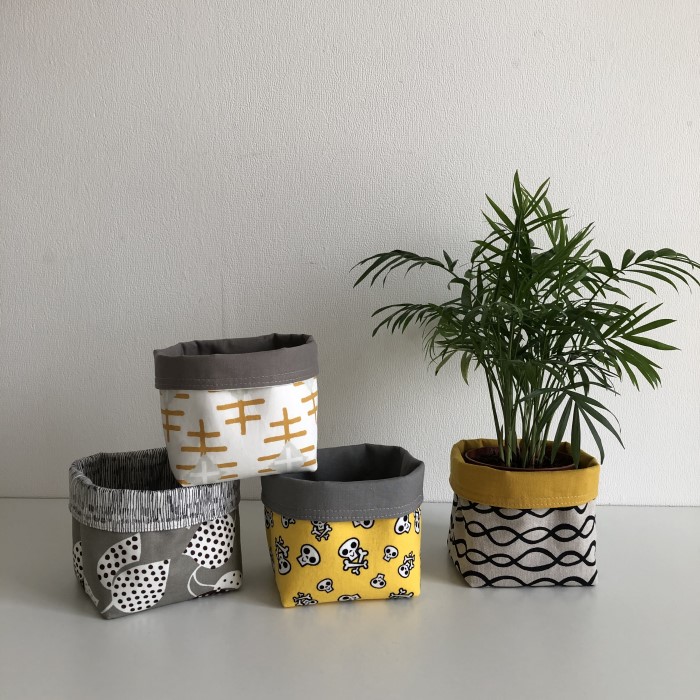 To make one basket you will need:-
Here is the excellent video sewing tutorial. Just sit back and press play.
NOTE – there is no pattern download for these fabric baskets. Simply follow the instructions in the video tutorial and cut your fabric accordingly. When you've sewn one and see how they go together, there's no reason why you can't up or downsize them to sew larger or smaller baskets in any size.
Sotak Co is so generous in offering this free video tutorial for you to sew. Don't forget that all of these freebies are offered as a "try me" in the hope that you will like what you see and go on to try a paid sewing pattern. Sotak Co always offers beautiful bags to sew. You can find a selection of them below.
More storage and organizers to sew
Want even more ideas for projects to sew for storage and organizers? We love to sew bags that help to keep things neat and tidy. Check out a few recent storage ideas to sew from our store.