Lianna Bag sewing pattern
|
All posts may contain affiliate links.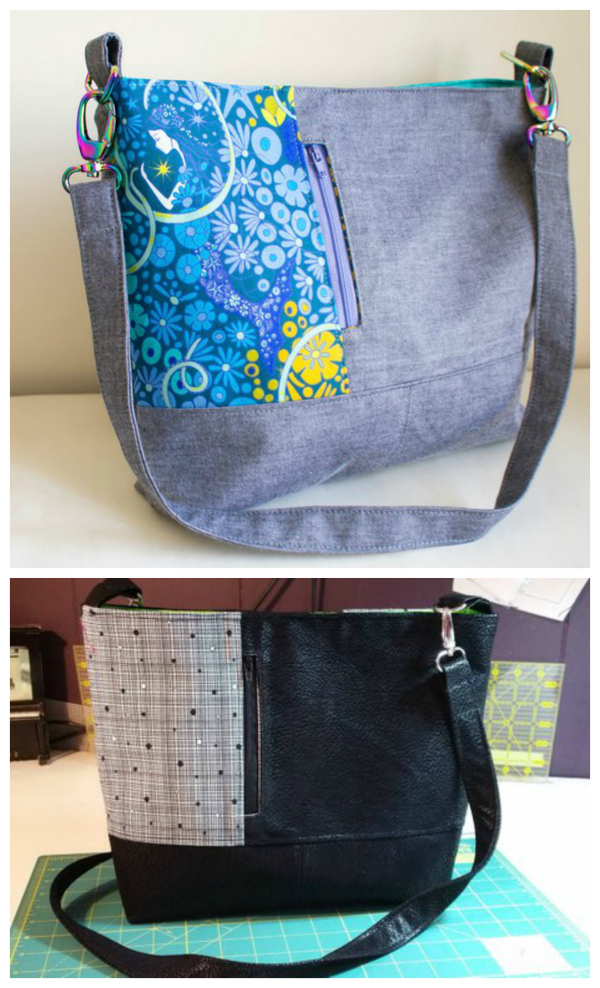 The Lianna Bag is a great advanced beginner / intermediate sewing pattern that has two exterior zipper pockets, a snap closure and a detachable strap. You can make the Lianna Bag in one colour or have beautiful panels.
This bag is a great bag to use up your medium scraps. You will need:-
1 yard of exterior fabric.
1/4 of a yard of lining fabric.
1/2 a yard light-medium weight fusible interfacing.
1/4 of a yard fusible fleece.
The finished size of this bag is 10″ wide by 13″ tall.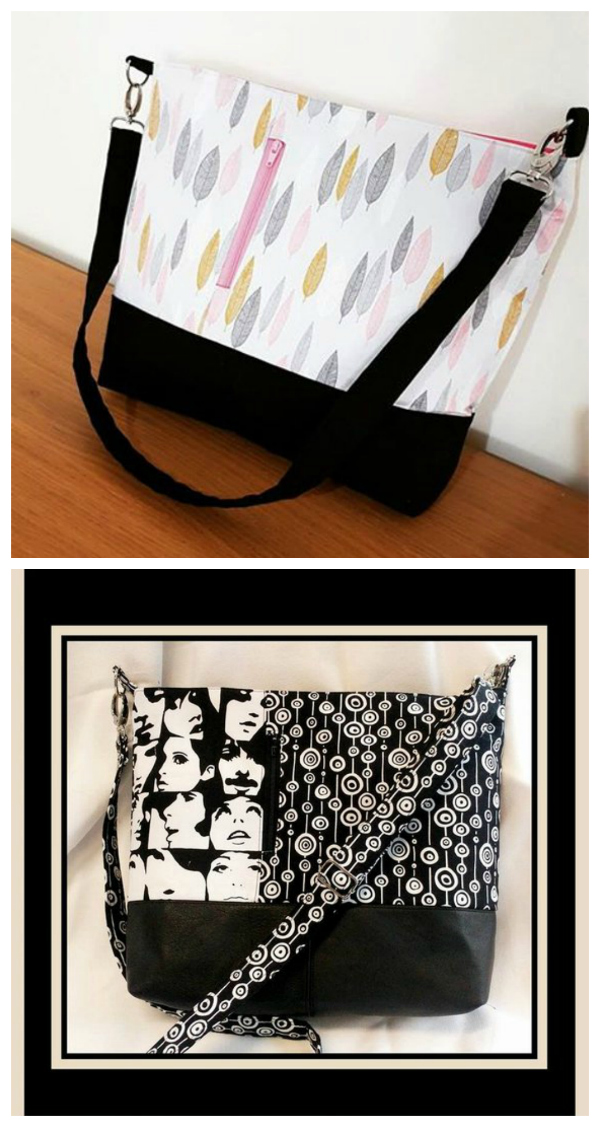 This designer received some excellent feedback on her pattern. Here are just a few testimonials:
Judith says: This is a great pattern which offers lots of scope for different fabric combinations when piecing the pattern together. Two really useful exterior sideways zip pockets for security – a great idea. Easy to follow illustrated instructions make it ideal for beginners, but the pattern could easily be adapted by a more advanced sewer wishing to add extra features or different types of strap.
Jayne says: Good pattern for beginner or experience sewer. Loved the change of the zip in the front as well as the back…something new, something different. Goes together fast as well. Will definitely make more of this one. Great for gift giving too.
Beverley says: I loved making this bag, it is such a fun pattern. I especially love the zipper installation method, no zipper foot required! Well done on creating another fabulous pattern. Thank you!
Maria says: Its an amazing pattern that helps you create a stunning unique bag with lots of room for individual creativity!
Linda says: I found this an easy pattern that went together very nice. My only complaint is that a 6″ zipper is a little small for my hand to get into the pocket. I will try a little bigger zipper space on my next one. I used faux leather on my first one and loved the way it works up. Thank you for giving me a chance to test you lovely pattern. I love it.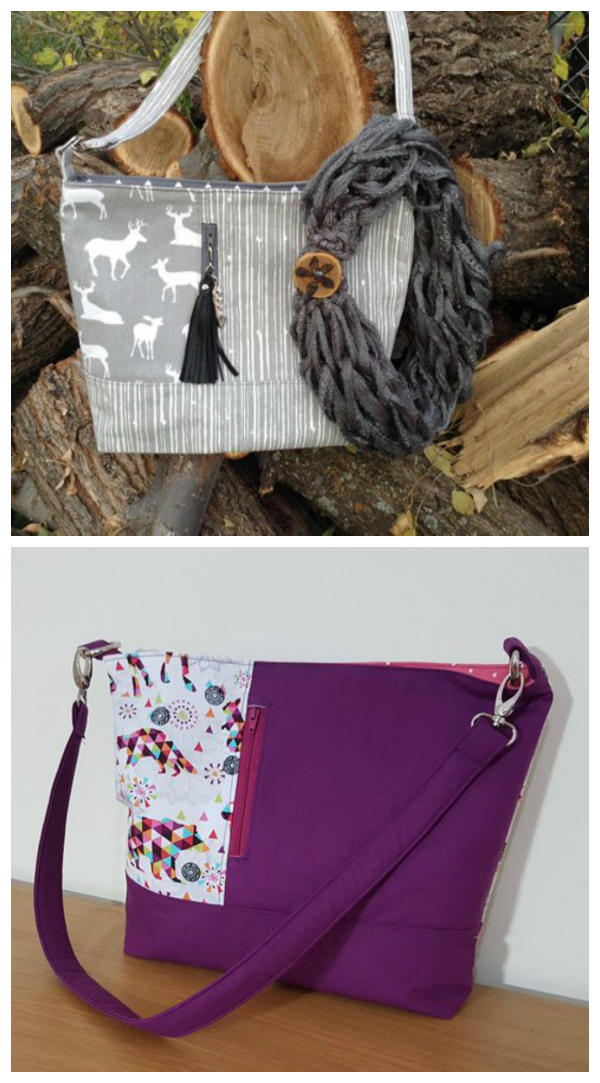 Sew more crossbody bags and you'll be happier - we promise 😉
For the easiest shopping and days out, you can't beat a crossbody bag for leaving you hands-free. We've got 60+ of our favorite crossbody bag patterns hand-picked for you in the store. Go to the shop page to find them all saved by category.