Lilly Back To School Backpack FREE sewing tutorial
|
All posts may contain affiliate links.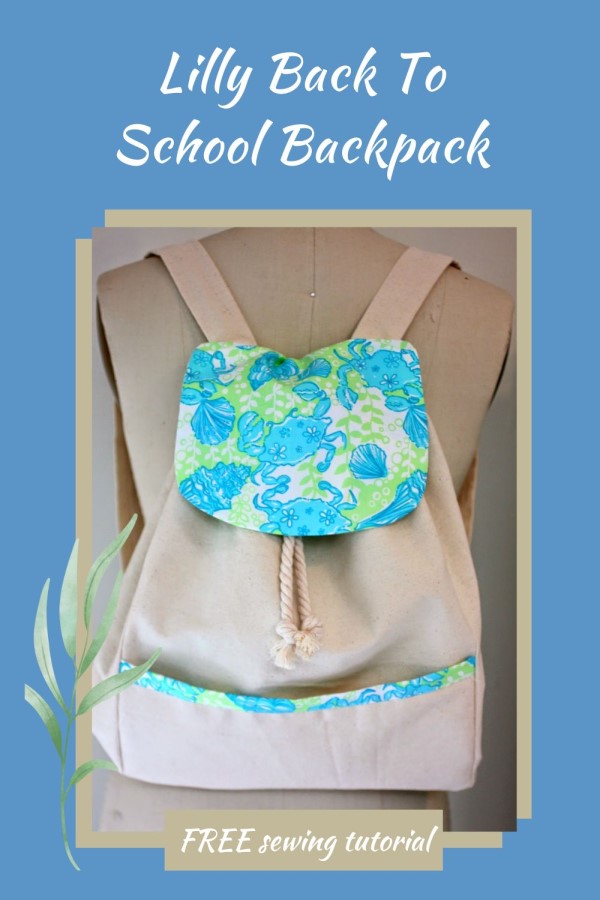 This is the Lilly Back To School Backpack FREE sewing tutorial from the designer Sip Sew Savannah.
Since the designer moved to Savnnah she has been searching for the perfect backpack she had little luck particularly bearing in mind she wanted it at a cheap price. So instead of continuing her search, she decided to go ahead and make her own.
Before the designer moved to Savannah, she was working in NYC as a pattern maker for a small accessories company. She designed a million different patterns for pouches, wallets, tote bags, etc. but she never worked on a Backpack Pattern.
So she says bear with her on this post, since it is her first of many sewing tutorials.
The designer says that you can customize your backpack any way you want. She actually chose not to add a magnetic snap closure, but she was thinking of adding some sort of button or snap to hold the flap down.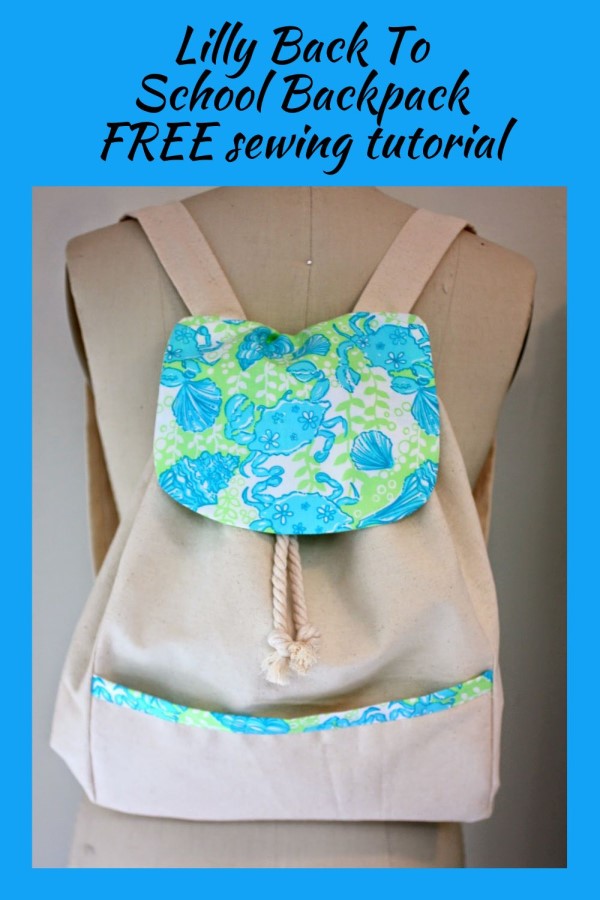 What's needed to make a Lilly Back To School Backpack:-
¾ yards of sturdy fabric,
½ yard of lining fabric,
¼ yard of fusible interfacing (optional),
A drawstring cord,
50″ of nylon webbing (for the straps),
Basic sewing supplies including pattern paper,
Check out our RESOURCES PAGE full of great recommendations and links for fabric stores and suppliers, interfacing and stabilizers, hardware resources, and zippers.
If you would like to follow along with the FREE step by step tutorial and copy this pattern you can click on the purple button below. Note there is no pattern download, this is a measure and cut pattern, full dimensions given. Ideal if you don't have a printer at home.
Liking this free pattern? Great! You would make our day if you 'bought us a coffee' to help with the site running costs. Thank you.