Check out Annies Creative Studio for FREE
|
All posts may contain affiliate links.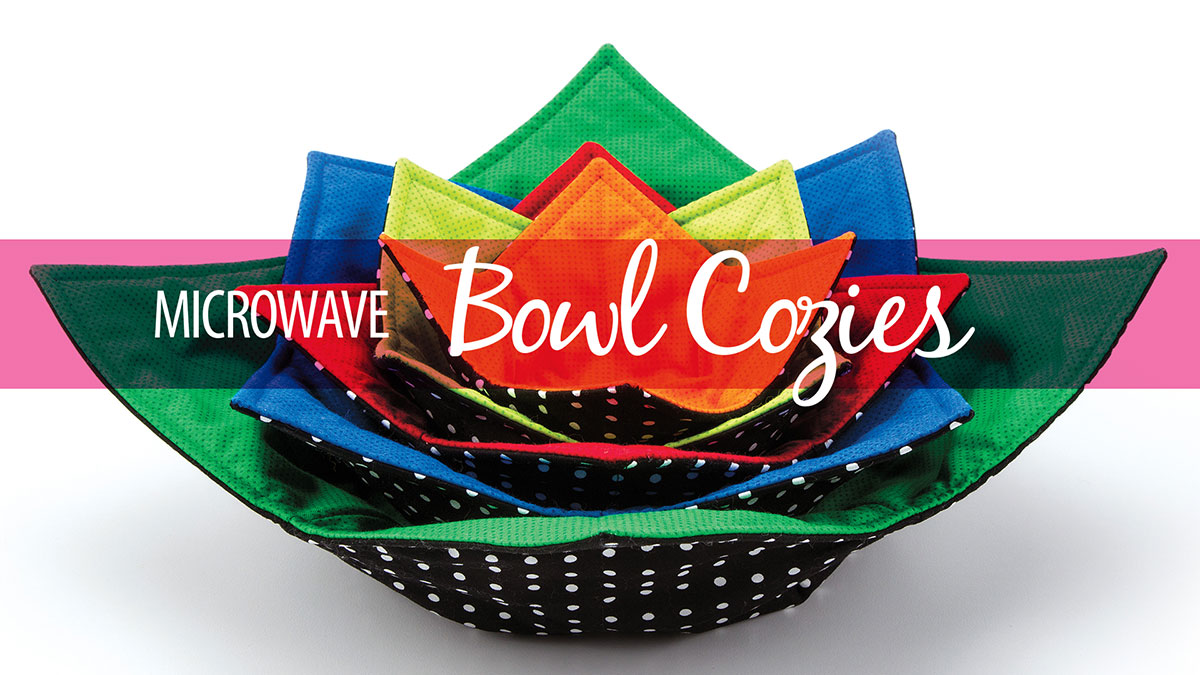 Microwave Bowl Cozies – just one of hundreds of projects you can learn, make and create with Annies.
There are a bunch of online learning portals now offering subscription services for their classes, so that you pay one price and can watch the whole lot of them, for an unlimited learning experience.
We've recently written about the Craftsy Unlimited, and of course there is Creative Bug which has been running for years now and is a firm favorite with many. But now Annies has thrown it's hat into the ring and introduced Creative Studio.
What is Annie's Creative Studio?

We're excited to introduce you today to Annie's Creative Studio, a NEW online video streaming service from Annie's.
There are six different programs that focus on a variety of crafting interests:
-Creative Living
-Knit and Crochet Now!
-Learn, Make, Create!
-Products We Love
-Quick Stitches & Tips
-Quilter's Skill Builders
Subscribers can view all episodes at any time and as many times as desired. Each week, new video episodes and patterns will be added for your viewing and creating enjoyment. Discover tons of amazing techniques, tips, and patterns with new episodes added almost every day
Benefits Include:
-Over 450 how-to videos (and new ones added every week)
-Crochet, knit, quilt, sew, home decorating and more
-Hundreds of FREE pattern downloads
-Amazing techniques and beautiful patterns
-Helpful tips and tricks for faster, easier crafting
-Watch on phone, tablet or computer — 24/7
-New episodes added almost every
Check out the free preview videos here to see if it might be something you like.
Monthly Giveaways

There are two very generous giveaways running and you can expect more each month. Annies Creative Studio will partner with some of your favorite sewing and fabric companies to provide exciting giveaways each month. Even if you don't fancy the FREE trial offer we have coming up for you (keep reading) you can still enter the giveaway HERE.
Get 30 days of FREE Unlimited Access
We understand that a subscription service is a commitment that isn't for everyone, and Annies does too. That's why they are offering Sew Modern Bags readers a full 30-days of FREE access to the whole Creative Studio for you to check it out and enjoy. Absolutely no obligation.
There is also a full FAQ section on the site for any questions you might have – Frequently Asked Questions here.
You are asked to include your payment details when you sign up for the trial, just for convenience, but you are completely free to cancel at any time within the 30 days, and no payments will be collected. You can cancel easily through your account online, or drop them an email or even make a phone call.
What have you got to lose? Sign up for your Annies Creative Studio free trial today and see if you like it.
Get your 30-day free trial here