Quilters Organizer Bag sewing pattern
|
All posts may contain affiliate links.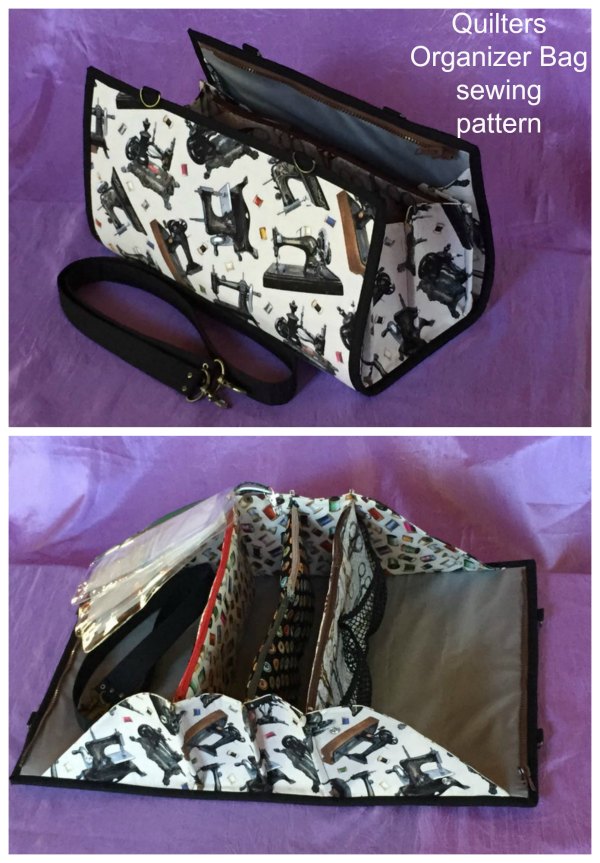 This is the Quilters Organizer Bag sewing pattern and it makes the perfect organizer bag for your quilting, sewing or crafting tools and supplies for classes and retreats. It also makes the perfect home craft and sewing room organizer.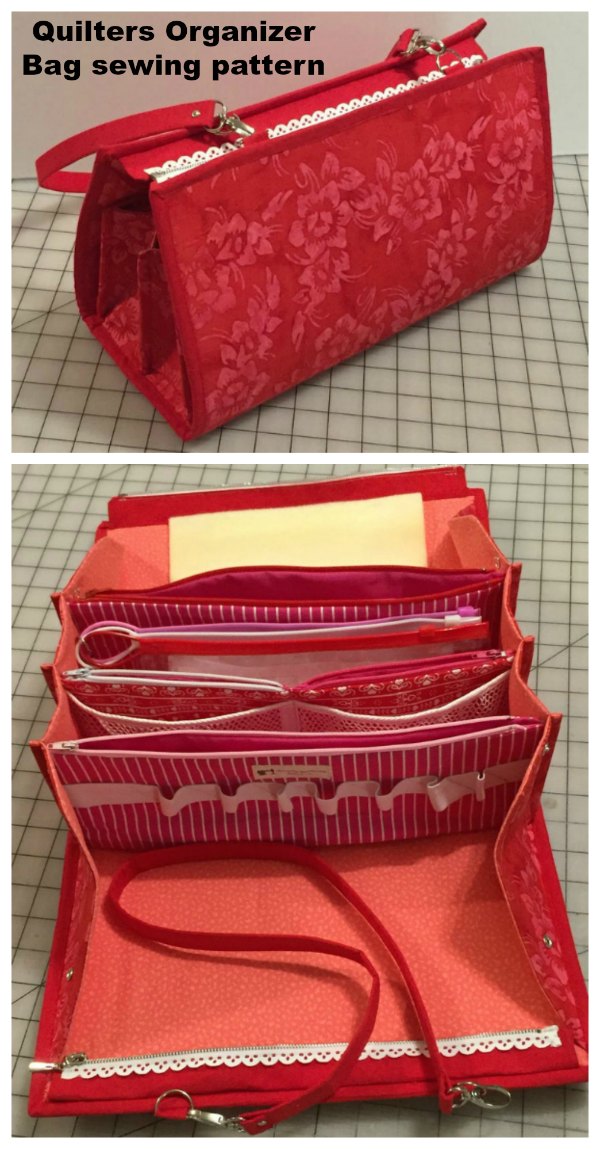 This fabulous organizing bag has 10 pockets and the following features:
A separating zipper allows you to open it all the way and lay it flat
Or it can open flat on one side only or flat all the way
Four pairs of snaps on each side make it keep its box-shape
The interior of the bag is lined with an aluminized coating fabric, so you can use it as an ironing pad for your small projects when using a miniature iron
A long detachable shoulder strap makes it easy and convenient to carry along with your sewing machine and purse in the other hand.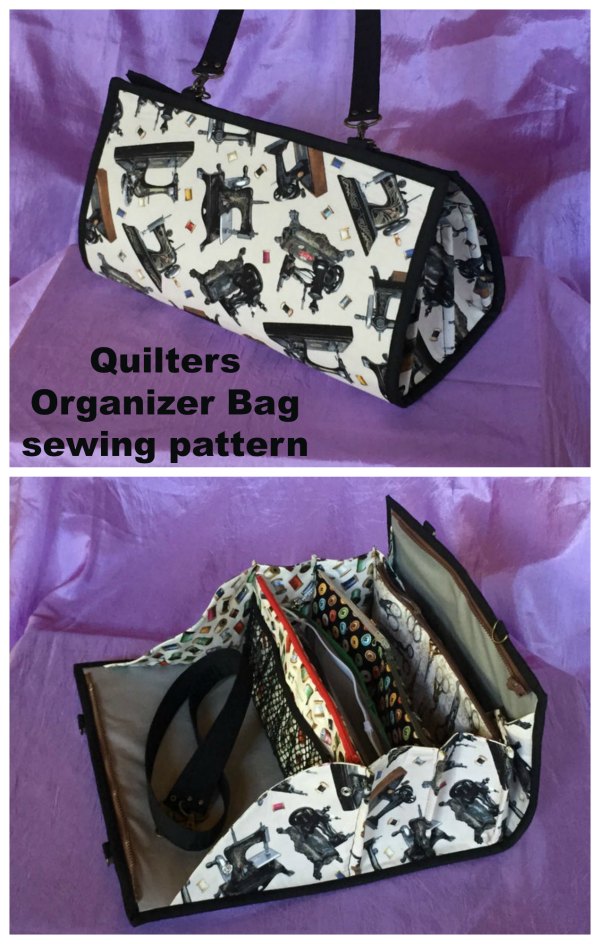 See the bag in action
You can watch the short Youtube video below to get an overview of the bag including the pockets and features etc
The bag has elastic loops to keep all your small tools organized and close at hand. Two other pockets have additional exterior mesh pockets and there's a medium-long pocket that is divided in half for two smaller pockets to keep spools, clips and other small items organized. There is even enough space for your 12″ by 6″ ruler and small cutting mat under the pockets.
When finished the Quilters Organizer Bag measures 14″ by 7″ by 7″. See the full range of innovative bags and organizers from Quiltessa here.
See all the patterns from this designer here
More storage and organizers to sew
Want even more ideas for projects to sew for storage and organizers? We love to sew bags that help to keep things neat and tidy. Check out a few recent storage ideas to sew from our store.