Protective Cover For Your Singer Featherweight pattern
|
All posts may contain affiliate links.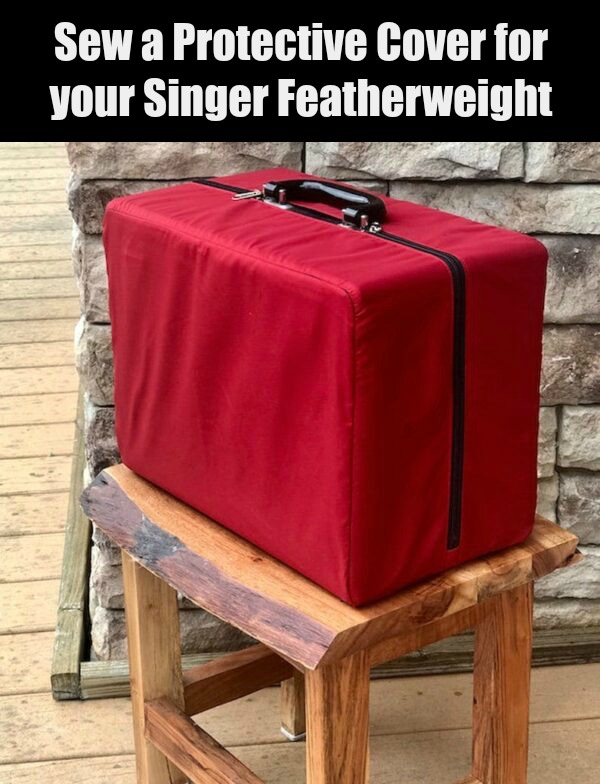 Are you one of the lucky sewers who owns a coveted original Singer Featherweight sewing machine? Here's how you can make a custom protective zipper cover that fits it perfectly.
This tutorial shows you how to make the perfect zippered protective dust and splash-proof cover for your precious Singer Featherweight sewing machine case.
It's made of sports nylon or a similar fabric. This cover is sturdy and very lightweight, but still very protective.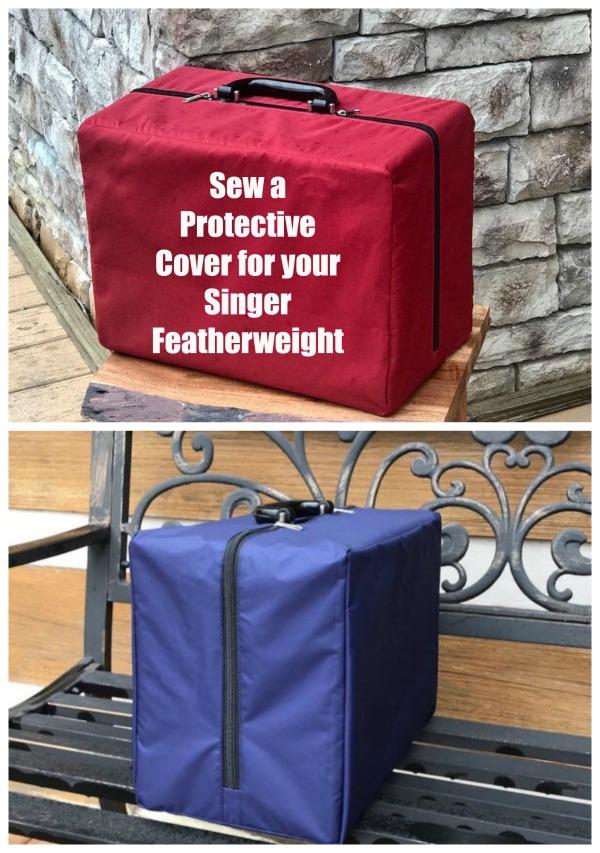 This case is great for keeping your sewing machine case/box covered from top to bottom. It's all zipped up! It has only a 6″ opening for the handle.
There is no need to take the whole case from this cover, when you're ready to take your machine out of the case for sewing. Just unzip it, open the case, take your machine out, close it back and zip the case! Protected all the time, even when your machine is in use!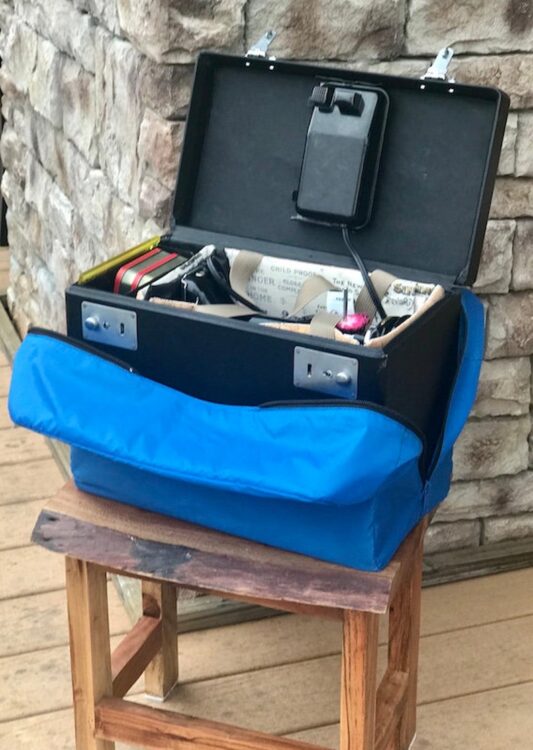 The pattern has been calculated precisely to fit your case. Just cut your fabric according to the instructions, sew and you'll have the perfect cover. The designer asks that you please, watch her video (included in the tutorial), follow her steps and make your own fabulous cover!
Remember, your Featherweight is as precious as its original case so please protect it!
[NOTE – if you want the inner case for the sewing machine that converts to the work mat, you can find the pattern along with all the Quiltessa patterns HERE]
Click here to get the pattern for the cover
Click for the featherweight tote and workstation
See all the patterns from this designer here
This pattern isn't quite right for you? We've got lots
more ideas for storage and organizers you can sew
to share on our
Pinterest
board dedicated to exactly that. Click below to follow this board, then Pin and save your favorite sewing patterns to your own boards for later. Don't forget to pin this article too.
We think you'll like these patterns for storage and organizers to sew
We know our readers just love to sew storage and organizer projects so we've got lots of them. We've handpicked some of our favorites to feature in our pattern store. These are some of the most popular that are readers are sewing now!