Promise Ring Backpack sewing pattern
|
All posts may contain affiliate links.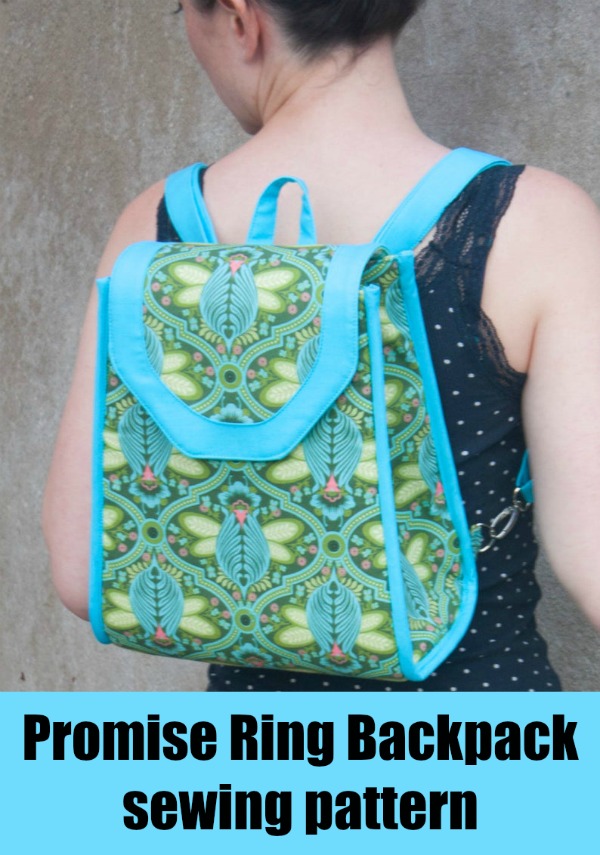 Sometimes you want to be casual and handsfree but still, look smart. Backpacks can have too much of a casual look, can be overly big and bulky, too much going on, too many pockets – it can be much more than you need and doesn't always feel pretty or feminine. The Promise Ring Backpack by Sew Sweetness is a beautiful compromise between functional and pretty, without being overly large.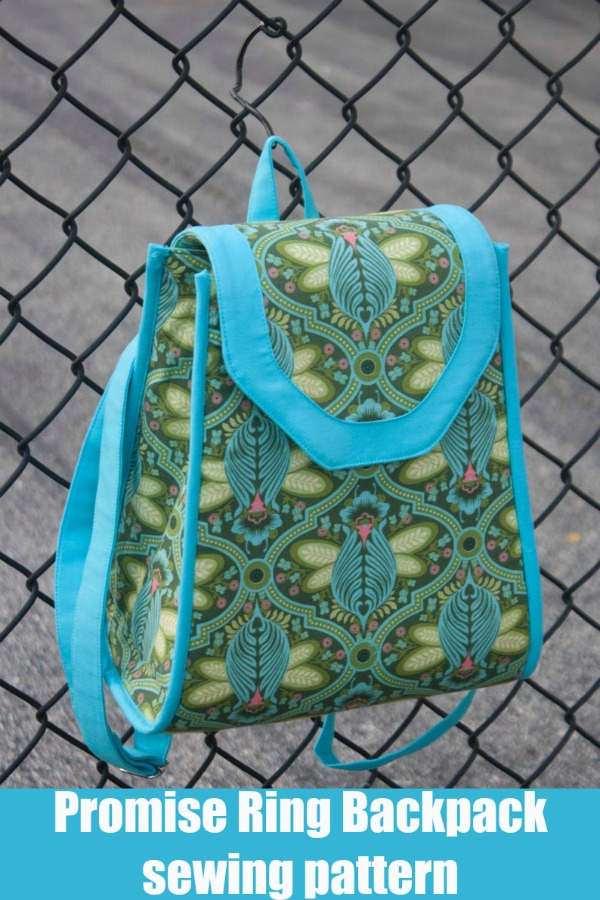 The backpack features the following:-
Solid accents to make your feature fabric pop!
The straps are adjustable and clipped to the sides of the backpack.
A flap with a magnetic snap closure keeps your belongings safe.
There is a zippered pocket in the lining to store your cell phone.
The designer says "I designed this as a small purse-style backpack that would allow you to be out and about this summer while being hands-free, but it also makes an adorable child's backpack!"
Sizing info:
When you have finished making your own Promise Ring Backpack it will measure approximately 9-1/2″ wide by 11-1/2″ tall by 5-1/2″ deep.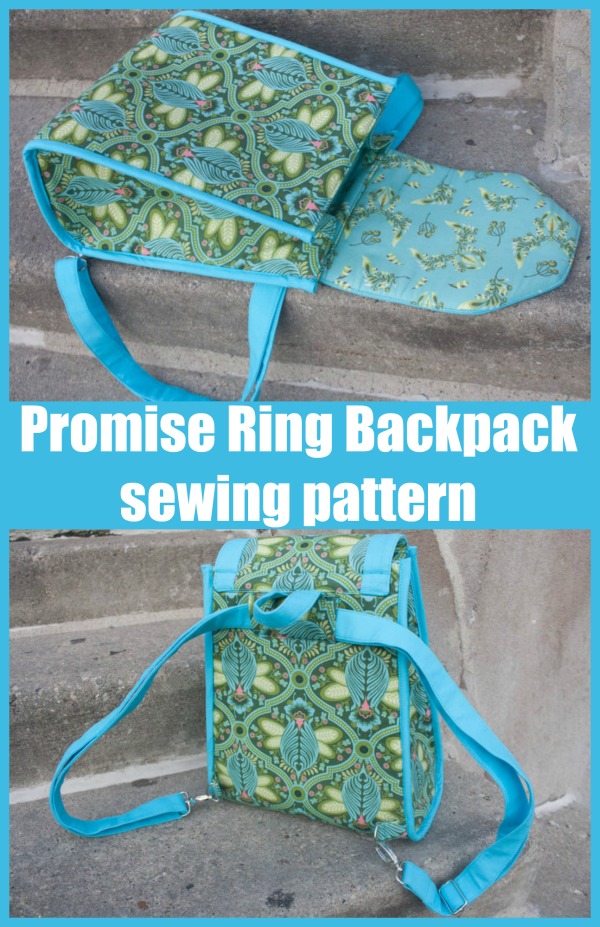 What is needed to make a Promise Ring Backpack:-
3/4 yard of exterior fabric,
3/4 yard of lining fabric,
3/4 yard of solid fabric for the straps and accents,
1/2 yard of foam interfacing (By Annie's Soft and Stable, Pellon Flex Foam or automotive headliner fabric),
2-1/2 yards of 20" wide Pellon SF-101 Shape Flex fusible woven interfacing (or medium-weight fusible interfacing),
7" zipper,
Invisible magnetic snap or 1/2" regular magnetic snap,
1" metal slider,
Two metal swivel clips (to hold 1" wide straps),
Two 3/4" d-rings,
Pellon Wonder Under 1/2" wide tape (or double-sided fusible web tape),
If you like what you see here, then you can get the pattern by clicking on the link below.