Promise Ring Backpack pattern
|
All posts may contain affiliate links.

Sometimes you want to be casual and handsfree but still look smart. Backpacks can have too much of a casual look , can be overly big and bulky, too much going on, too many pockets – it can be much more than you need and doesn't always feel pretty or feminine. The Promise Ring Backpack by Sew Sweetness is a beautiful compromise between functional and pretty, without being overly large.
The backpack features solid accents to make your feature fabric pop! The straps are adjustable and clipped to the sides of the backpack. A flap with a magnetic snap closure keeps your belongings safe, and there is a zippered pocket in the lining to store your cell phone.
The designer says "I designed this as a small purse-style backpack that would allow you to be out and about this summer while being hands-free, but it also makes an adorable child's backpack!"
Finished Size: 9-1/2" wide x 11-1/2" tall x 5-1/2" deep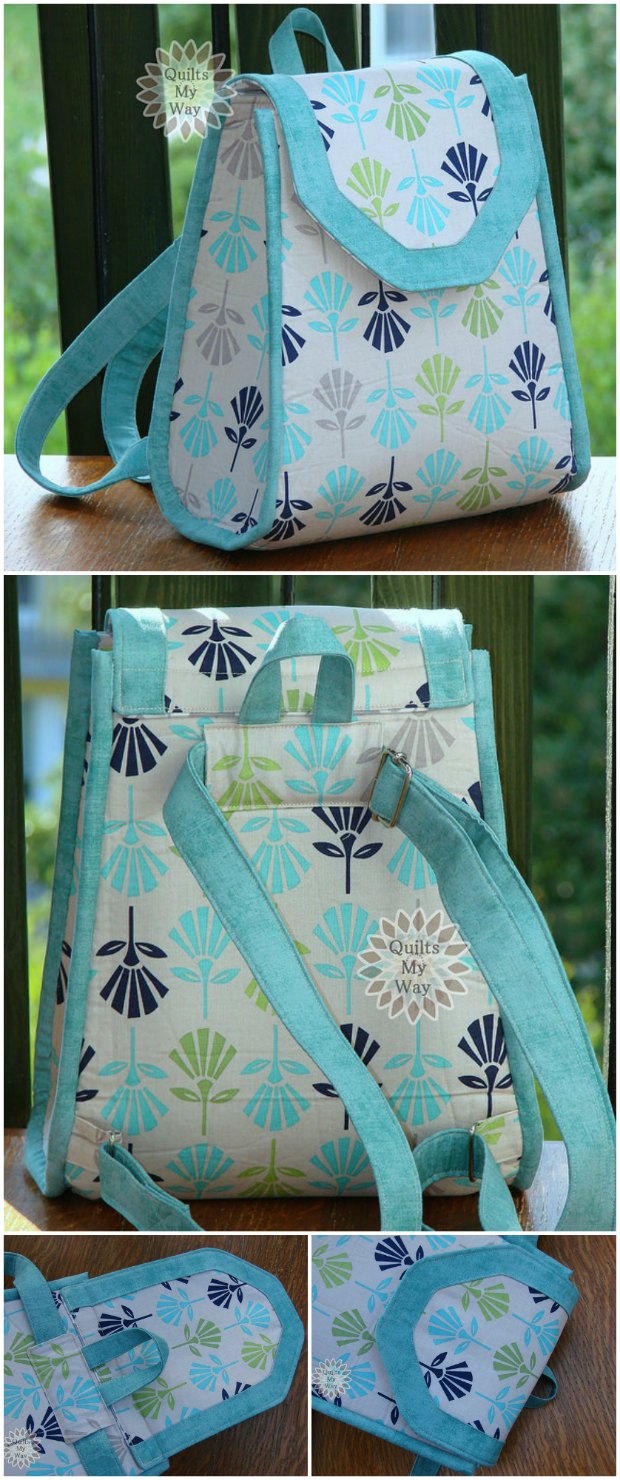 Supplies
Check out some of these pictures in the slideshow below for inspiration on how awesome this small backpack can be – then don't delay – get the pattern and make your own soon!
This slideshow requires JavaScript.