Pocket Purse Free Sewing Pattern
|
All posts may contain affiliate links.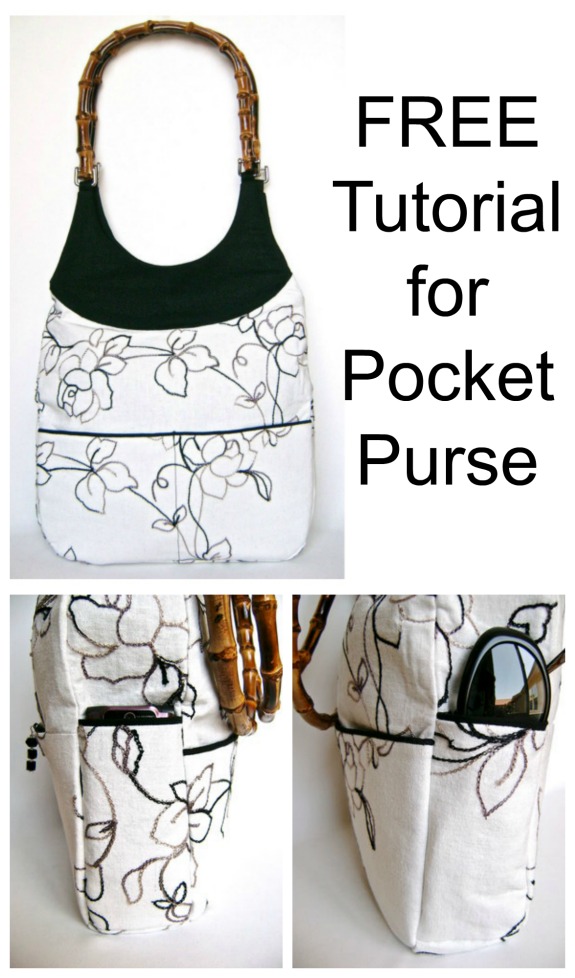 This designer makes absolutely fabulous looking bags and again the tutorial for this one is 100% free.
She has called this bag her Pocket Purse and it's easy to work out why as she has included none other than 11 pockets in this purse. You really can never have enough pockets in a purse to help you stay organised. When you make your version of the bag you can include as many of the 11 pockets as you wish, depending on what you want to carry.
You can substitute the bamboo handles on this bag with leather straps or other store bought handles. The designer also advises that maybe you would like to add your own straps using matching fabric lined with sturdy interfacing.
When finished the Pocket Purse will measure approximately 11″ wide by 12″ high, not including the handles.
What you will need to make the Pocket Purse