Kincha Drawstring Project Bag sewing pattern (2 sizes)
|
All posts may contain affiliate links.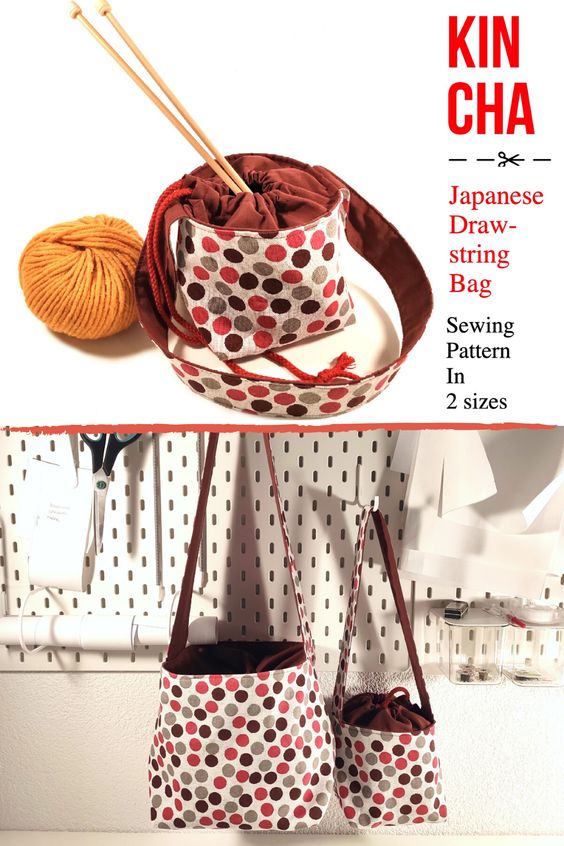 Kincha, The Japanese Drawstring Bag, is a project that's perfectly practical and ideal for beginner sewers.
It is built on the classic Japanese Kinchaku Bag model, with a twist that makes it even easier to create a professional-looking Bag.
In addition to the classic model, Kincha includes instructions to attach a strap making the project bag easy to carry around with you.
In less than 1 hour you will be able to create a beautiful bag that you can use as a project/knitting bag or you can carry your most special things when going out. Although called a project bag, you don't just have to leave this bag at home. It makes the perfect lunch bag too for taking a little picnic to the park when you skip out of work for your lunch.