Bakersfield Clutch Bag sewing pattern
|
All posts may contain affiliate links.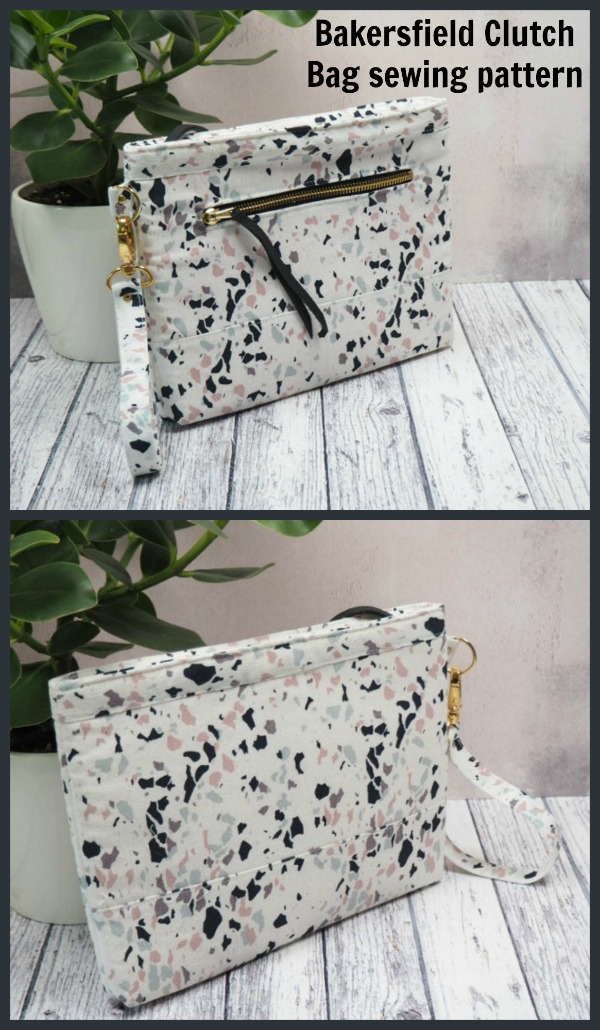 This is a smart wristlet clutch bag with a removable strap. We love the neat finish and the recessed zipper closure on top.
The Bakersfield Clutch Bag is a good-sized (but not too big) clutch bag that is a really stylish addition to an outfit. This versatile bag can be used as a handbag or purse or even as the cutest storage bag at home. It's nicely padded and has a strong wrist strap. The Bakersfield Clutch Bag is perfect elegance for on the go.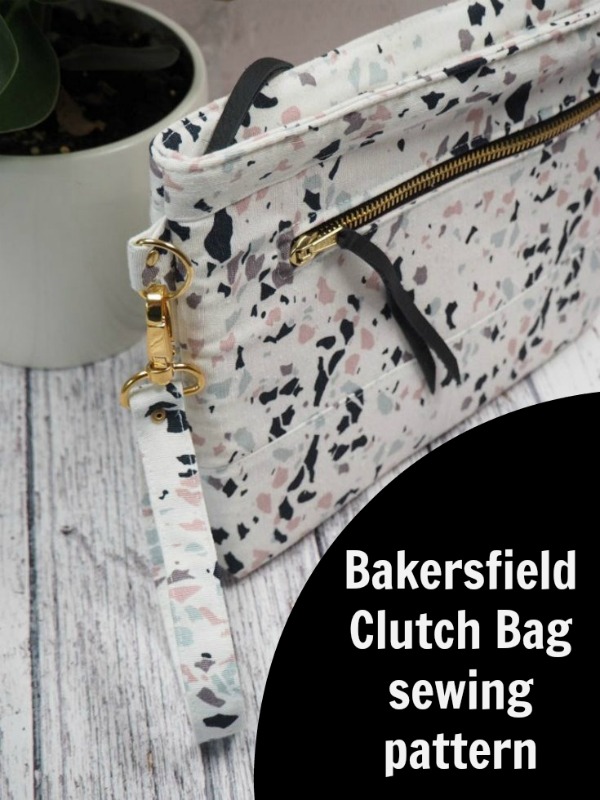 The pattern features a secure zipper box pocket on the front and two lined slip pockets inside. There is a recessed top zipper and a detachable wrist strap.
When you have made yourself a Bakersfield Clutch Bag it will measure approximately 8" wide by 10 ½" long by 1" deep.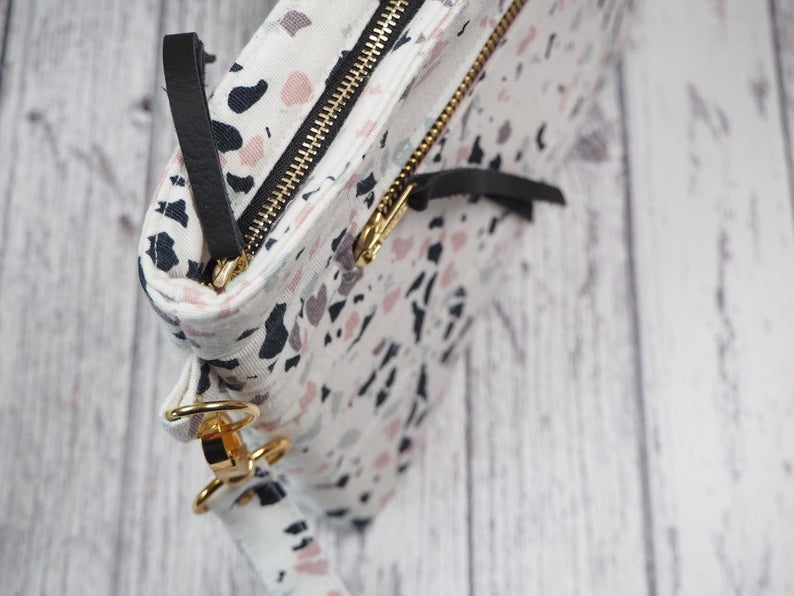 To be able to sew a Bakersfield Clutch Bag the designer suggests that you will need to be an advanced beginner to intermediate sewer, where there is some assumed knowledge of techniques. There are links included in the relevant sections to some in-depth blog tutorials. These will show you the designer's methods for putting in a zipper pocket, making slip pockets (internal in this pattern), and how to make the wrist strap look really professional.
For this project the designer has a number of suggested fabrics, as follows:
quilting weight cotton, denim, canvas, furnishing fabrics, linen, needlecord.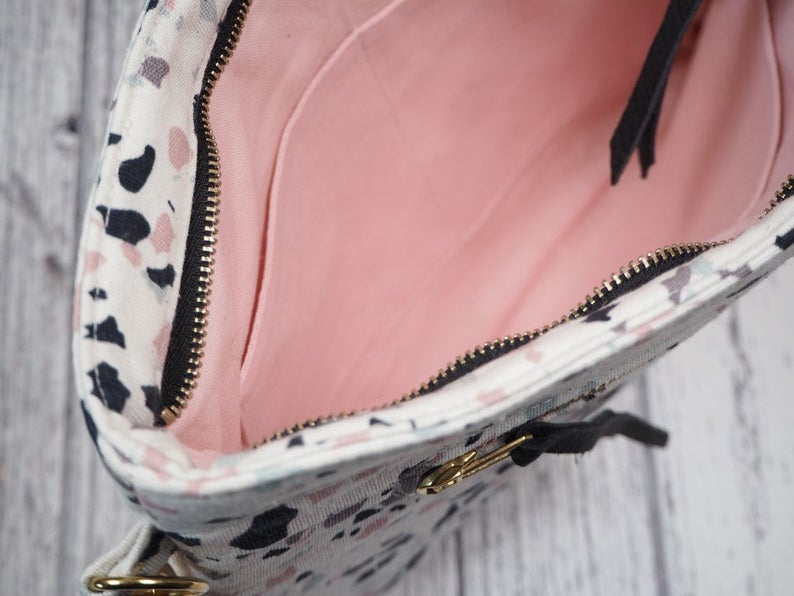 What you will need to make a Bakersfield Clutch Bag:-
½ a yard of the outer fabric. The designer used canvas but other fabrics of similar weight would also work really well.
½ a yard of lining fabric. Choose one to compliment your outer fabric beautifully.
½ a yard of style-vil foam interfacing (Vlieseline),
One fat eighth of S320 fusible interfacing (Vlieseline),
One 10" metal zipper for the recessed top zipper,
One 7" metal zipper for the front zipper box pocket,
One gold 1" swivel clip,
One gold 1" D ring,
Optional – Something to decorate the zipper pulls. The designer loves thin strips (1/4") strips of leather or vegan leather for this,
This pattern is a cut and measure pattern so there is no need to print off templates. All you need is a rotary cutter, a cutting mat, and a ruler. Don't worry, it's easy!
If you would like to download this pattern you can click on the blue button below.
The designer of this pattern, The Folk Art Factory, has lots of other bag sewing patterns that you can see by clicking on the red button below.