Make a custom craft caddy – video
|
All posts may contain affiliate links.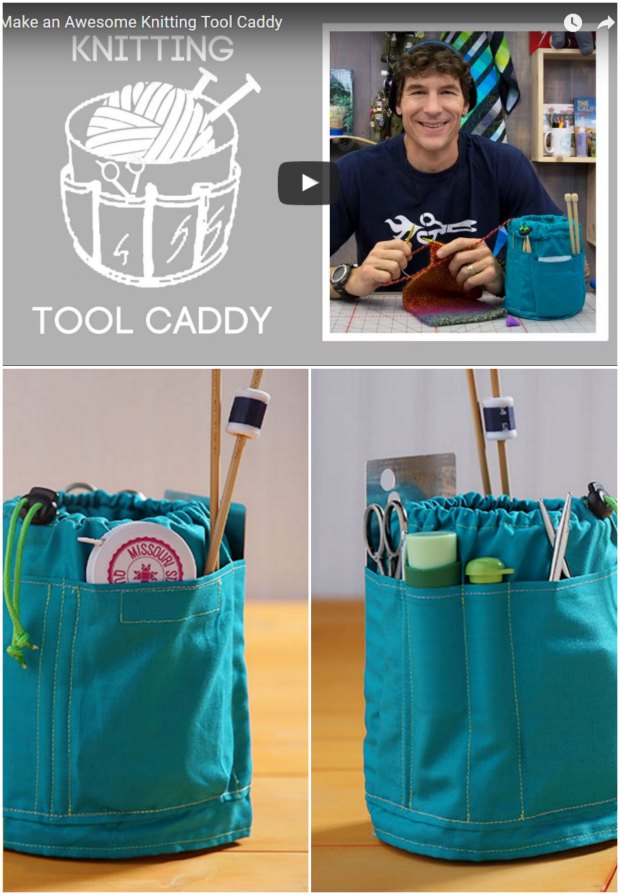 If you like to have your craft supplies near to hand, perhaps as you sit and sew, knit or crochet and watch the TV, then this custom caddy idea is for you! It's also designed for travel so you can take your current project and supplies with you, unfold and get right to crafting with everything neatly in its place.
This step by step video shows you how to make it just the right size for the container you've chosen. Try a plastic ground coffee container (something like this?) or even go as large as a bucket if you need to!  You can adapt this pattern and project to any size.
TIP – if you plan to use this with yarn projects, perhaps skip the velcro and go for another type of closure that can't possibly catch in your yarn.  We love KAM Snaps.
Materials needed: