Mazarita Crossbody Satchel sewing pattern
|
All posts may contain affiliate links.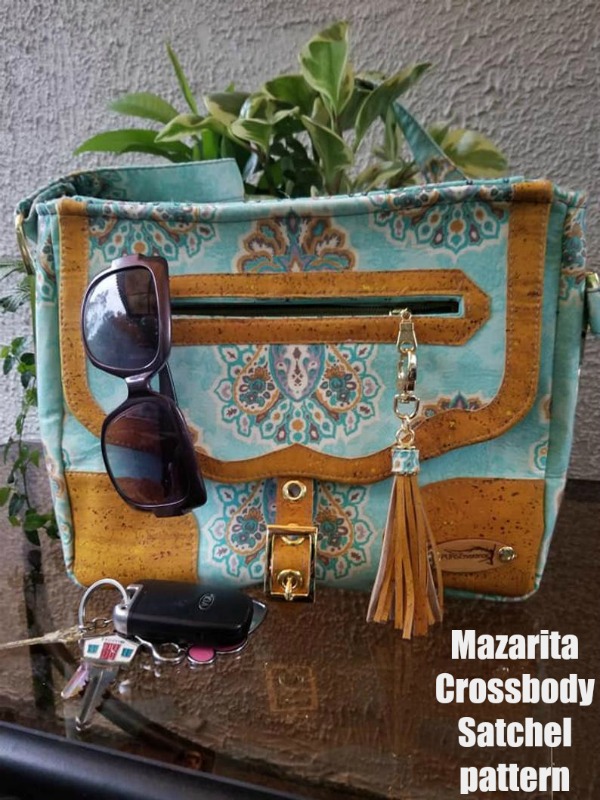 Here's a smart purse to carry with fun options. It has a pretty shaped front flap with a zipper pocket on the front of the bag, both of which can be accented with optional cork or vinyl overlays.
This urban hobo satchel has a very stylish and unique look. Mazarita can be carried all day with comfort as a crossbody. There are a number of options for the flap closure, such as a buckle, tuck lock or magnetic snap.
The cork/vinyl accents really give the bag a distinctive look without making it difficult to sew. A great way to use up smaller pieces and get the exotic look of cork without the expense. The cork/vinyl accent pieces are completely optional and the bag would still look great without.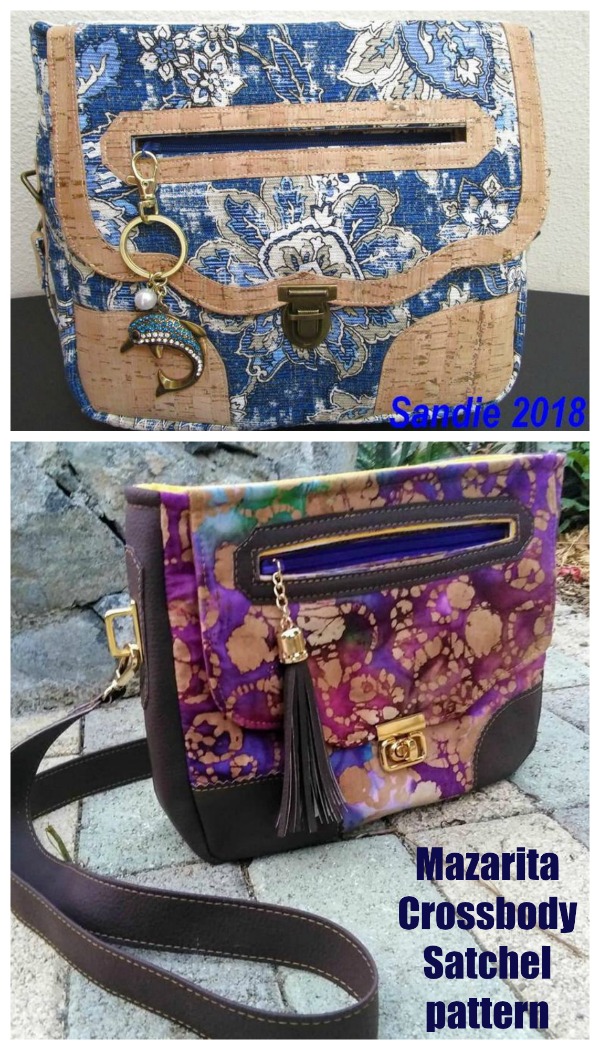 You can easily slide the adjuster to make the strap shorter if you like. It features a front deep zipper pocket behind the decorative flap. Open up your zip and voila, you have easy and quick access to your personal items.
It has also a deep zipper pocket on the backside. The bag alone is very roomy with a high sense of security using an enclosed recessed zipper closure on top, with two zipper tabs for having a completely open view of the inside. Minimal hardware is needed.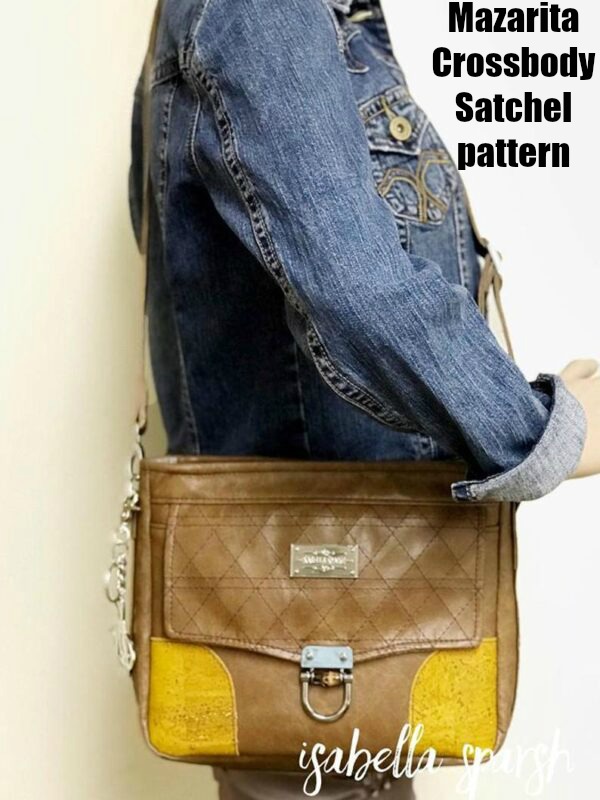 Sizing info:
When you have finished making a Mazarita Crossbody Satchel it will measure approximately 8½" high by 9″ wide by 2½" deep.
Click here for all this designers patterns
This one wasn't quite right for you? What about these instead?
Want even more purses and handbags to sew? Our shop is packed full of hand-picked favorites from talented designers, big and small. Here are a sample selection you might like. Check them all out in our shop.