Make rolled leather handles
|
All posts may contain affiliate links.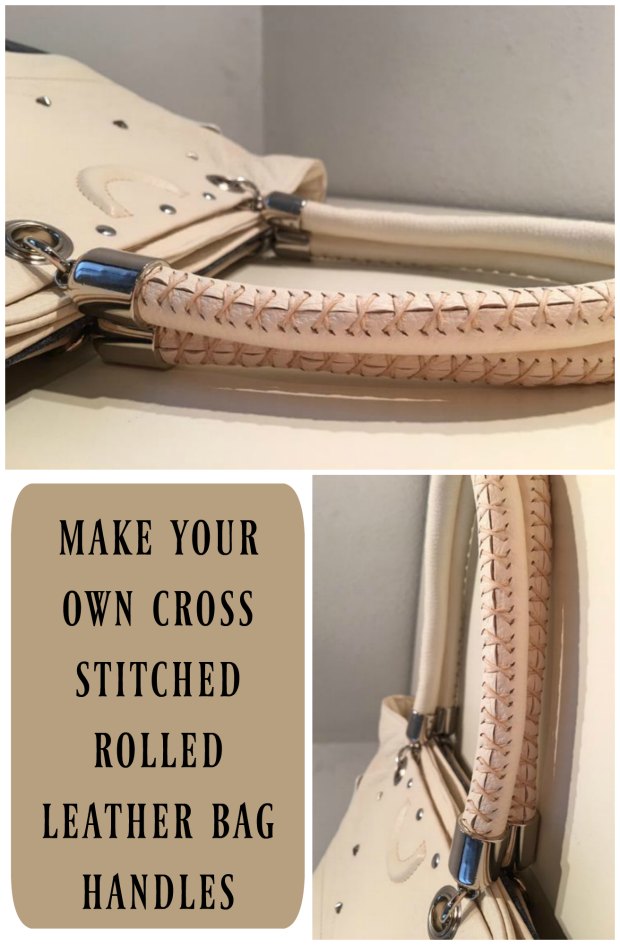 Do you like the look of smart leather handles on your purse, but don't know how to create them yourself?  Then you are very much in luck today because we've tracked down a great tutorial from Simona of Craft Your Bag, that you can download.  It shows you how to make the most beautiful rolled leather handles. These rolled handles feature a hand cross-stitch and are fitted with metal end fittings ready to add a high-end appearance to your handmade bags.
Working with vinyl, faux leather or even Kraft Tex?  No problem, give it a try and let us know how you get on.  We'd love to see your results so please paste to our Facebook page or send us your work via the contact us page.
Required Materials
–End stopper cord with inside diameter measuring 14,8 mm (0.58")
-Cord/rope length 37 cm (14 1/2") diameter 13,5 mm (0.53") for each handle
–Waxed thread specific for hand stitching (1 mm thick)
-Needle (with rounded top) for hand stitching
-Soft leather 1 mm thick (or try with faux leathers and vinyls too)
–2mm pricking iron (or other tool to make holes for your stitching)