Cafe Au Lait Travel Bag – FREE Tutorial
|
All posts may contain affiliate links.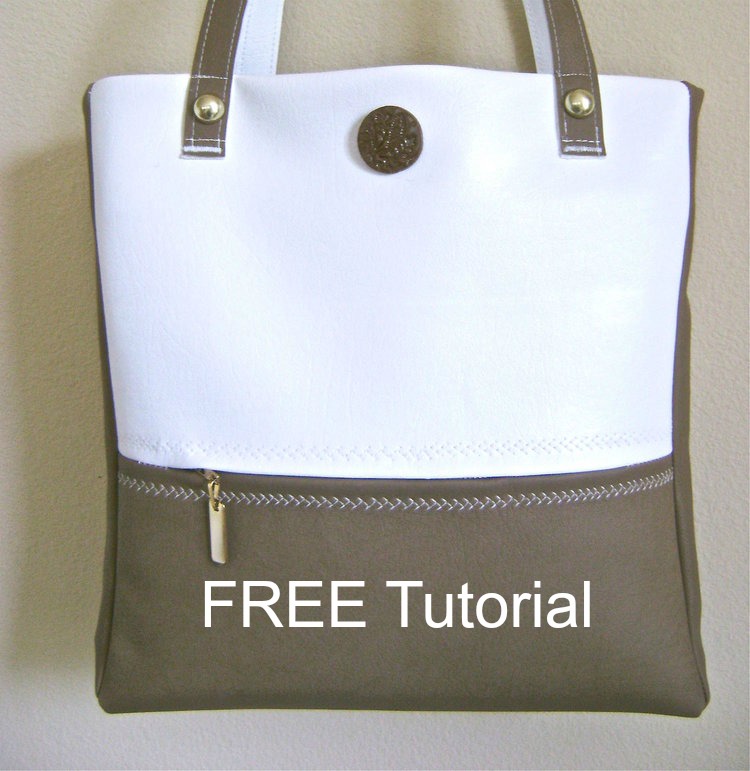 You can see from these pictures that this FREE tutorial produces a stunningly beautiful Travel Bag. It's purse with special features added, making it perfect for vacations or travel where you may also be pulling a small suitcase. We also recommend this bag tutorial for the tips and tricks included for how to sew beautifully with vinyl.
It has both style and convenience and makes the "perfect for summer" vacation bag. This bag can pack in lots of items. The designer usually makes bags with exterior open pockets, but this bag is her exception. Items stored on the face of the bag only invite pickpockets at busy airports, so two zippered pockets are the only outside storage here. But inside is an entirely different matter.
The interior walls of the bag are well organized leaving the center open for big bulky items. The designer has constructed my palm tree theme lining with pockets for all your needs: cell phone, lipstick, sunglasses, camera, airline tickets, brochures, etc. She even built in a pocket for your iPad. Limp pockets have been eliminated by adding multiple layers of interfacing to the top hem of all the pockets to make it easier to insert an item with one hand. A real convenience to this bag is the luggage sleeve which allows the bag to rest on your suitcase, not on your shoulder.
When finished the bag measures approximately 14″ by 13″.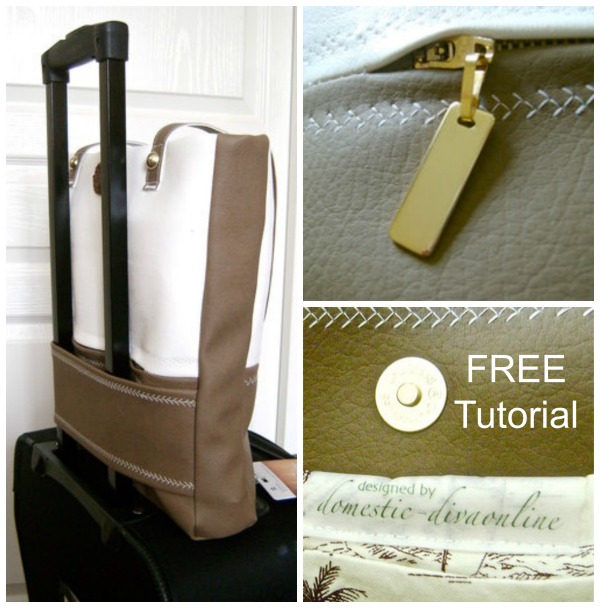 What you will need to make the Cafe Au Lait Travel Bag