Collage Clutch/Crossbody Bag FREE sewing pattern (with video)
|
All posts may contain affiliate links.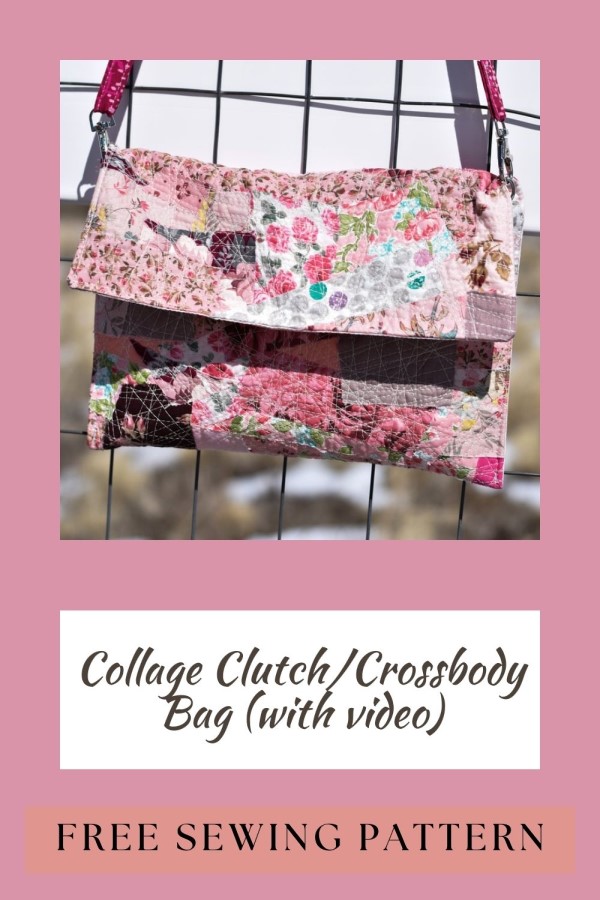 This is the Collage Clutch/Crossbody Bag FREE pdf sewing pattern from the designer Yoan Sewing Studio.
This is one of those great Bag projects where you can use up some of your fabric scraps. The designer will show you how to make this fabulous Collage Clutch Bag, including the super fun collage patchwork technique.
And if you are not sure what collage patchwork is it's a technique of layering and overlapping pieces of fabric scraps on a surface (can be batting, tulle, muslin, etc) to create a new "art fabric". The designers method of collage patchwork is pretty simple, take a piece of batting, then add random pieces of fabric scraps, use fabric basting glue stick to temporary hold them together, then sew running stitches to bind these fabrics together.
With this bag the designer also says that you can take this project to a new level by adding embroidery, beads, ribbon, appliques, or any fun embellishments that you can think of. There is no limit to express your creativity here.
When you have finished making your very own Collage Clutch Bag it will measure approximately 9½" (24 cm) by 6½" (16.5 cm).
The Collage Bag has the following features:
One interior zipper pocket.
One interior slip pocket.
Magnetic snap closure.
​Adjustable Strap (optional).
Video tutorial:
The designer has produced a 12-minute video tutorial on her YouTube channel that you can watch below.
What's needed to make a Collage Bag:-
Exterior fabric – an assortment of fabric scraps in random shapes and sizes.
Interior and strap fabric – Cotton quilting fabric.
Fusible woven interfacing to reinforce the interior panel. The designer uses Pellon SF101.
Batting. The batting works as the surface to layer the fabric pieces (the designer says think of it as the canvas for an artist).
One 18 mm magnetic snap closure.
One all purpose zipper at least 8″ (20 cm) long for the zipper pocket.
⅛" or ¼" basting tape to baste the zipper.
Fabric basting glue stick – to temporarily hold the fabric pieces.
Thread (lots of it), the designer used thread to bind the fabrics together, and to add fun texture to the finished fabric. She used cotton thread from Aurifil; polyester thread would work great also.
If you decide to add an adjustable strap then you will also need:
Two ½" (12 mm) inner measurement d-rings.
Two ½" (12 mm) inner measurement swivel hooks.
½" (12 mm) inner measurement adjustable strap slider.
If you would like to download the FREE pattern you can click on the purple button below.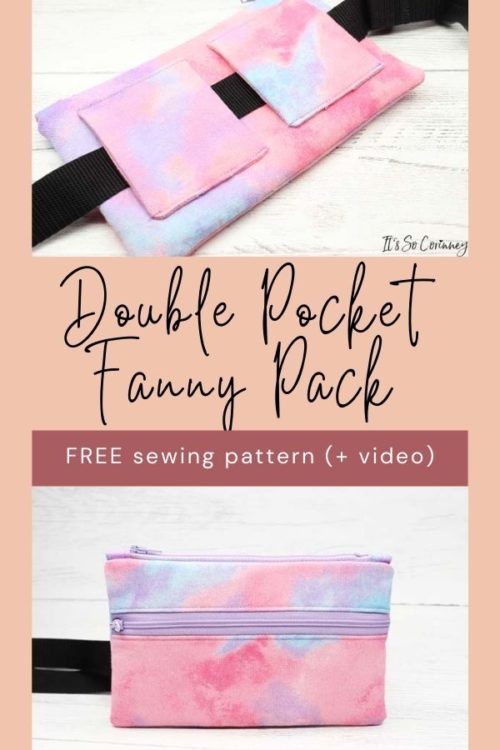 Liking this free pattern? Great! You would make our day if you 'bought us a coffee' to help with the site running costs. Thank you.

Even more crossbody bag sewing patterns you won't be able to resist
Want even more crossbody bag sewing patterns? These are the top best selling crossbody bag patterns in our store. Take a look at the category on our shop page for even more - 60+ more!