The Magali Mini Backpack / Cross Body Bag sewing pattern
|
All posts may contain affiliate links.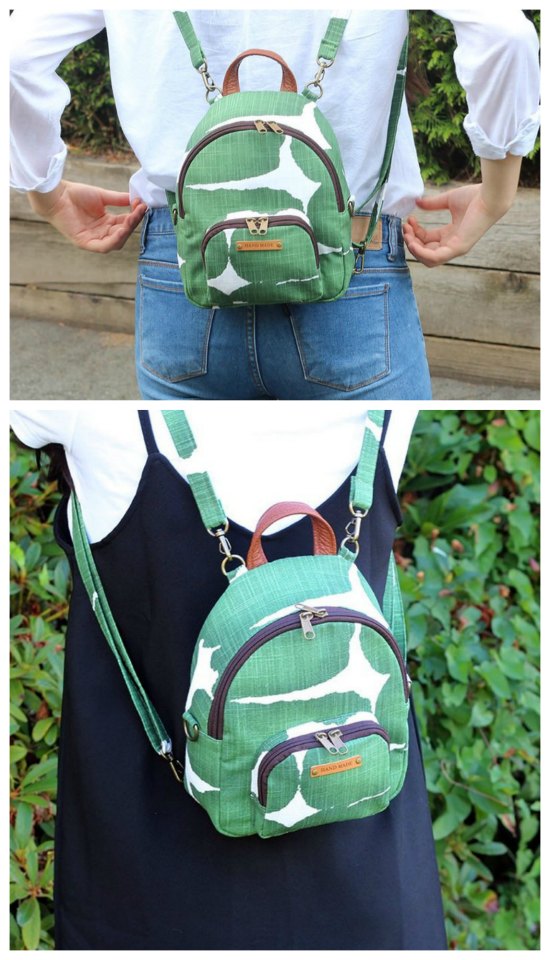 We don't feature too many backpacks here on Sew Modern Bags but here we think we have found a little gem for you. It's from a prolific designer of bags and its both a fantastic mini backpack and a cute cross body bag.
The Magali is one of this designers' best-selling bags. It's a popular choice that is both stylish and practical. Sometimes you don't always want a big bag, a small one will do, but being able to wear it as a backpack means you can be handsfree and keep the bag out of the way for your fun activities for the day.
This compact backpack easily adjusts to a crossbody bag by removing one of the straps and wearing Magali across your body.
This isn't quite what you are looking for? We have links to thousands of bag sewing patterns, tutorials, sewing videos and tips and lots more on our
Pinterest
account. Come and follow us, and save some of your favorites to your own boards for later.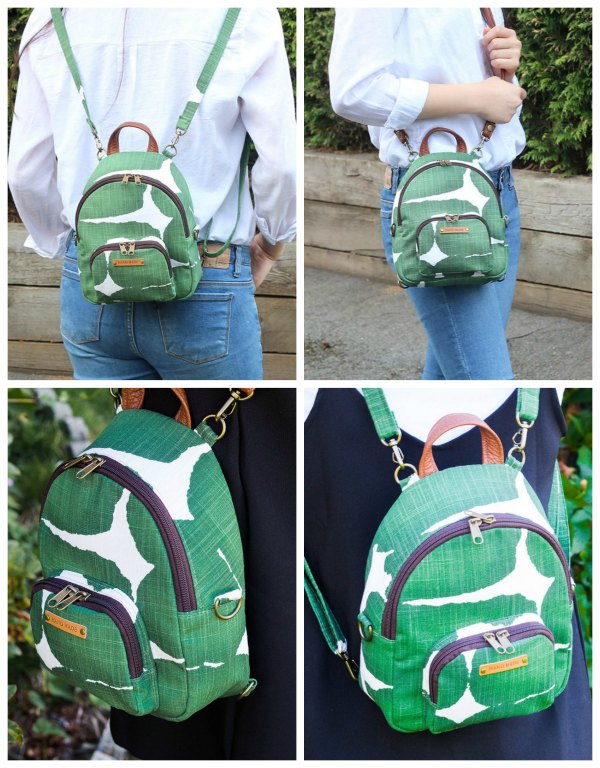 Although Magali is a mini backpack you don't need to worry about it being too small. It can carry all sorts of things without you worrying. Magali comes with a big external zipper pocket which means this trendy bag can carry all sorts of small belongings and keep them close to hand.
When finished the Magali Mini Backpack measures approximately 7 1/2" wide by 9 1/2″ high by 3" deep. You can download the digital pattern by clicking on the link below.
Even more crossbody bag sewing patterns you won't be able to resist
Want even more crossbody bag sewing patterns? These are the top best selling crossbody bag patterns in our store. Take a look at the category on our shop page for even more - 60+ more!