The Magali Mini Backpack / Cross Body Bag pattern
|
All posts may contain affiliate links.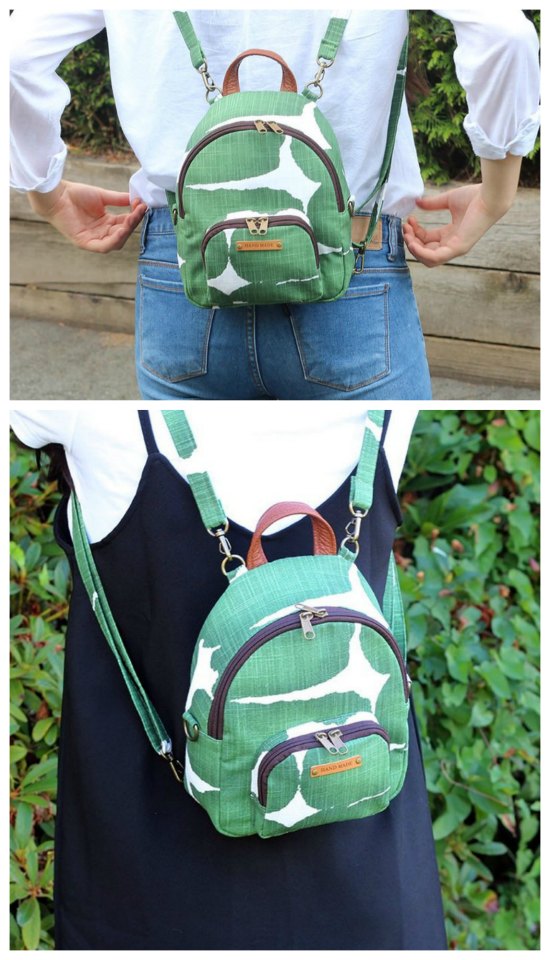 We don't feature too many backpacks here on Sew Modern Bags but here we think we have found a little gem for you. It's from a prolific designer of bags and its both a fantastic mini backpack and a cute cross body bag.
The Magali is one of this designers' best-selling bags. It's a popular choice that is both stylish and practical. Sometimes you don't always want a big bag, a small one will do, but being able to wear it as a backpack means you can be handsfree and keep the bag out of the way for your fun activities for the day.
This compact backpack easily adjusts to a crossbody bag by removing one of the straps and wearing Magali across your body.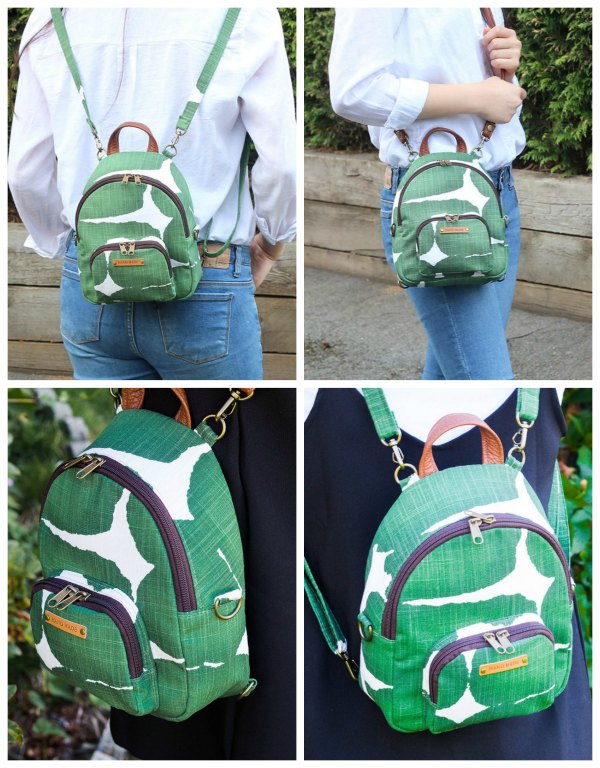 Although Magali is a mini backpack you don't need to worry about it being too small. It can carry all sorts of things without you worrying. Magali comes with a big external zipper pocket which means this trendy bag can carry all sorts of small belongings and keep them close to hand.
When finished the Magali Mini Backpack measures approximately 7 1/2" wide by 9 1/2″ high by 3" deep. You can download the digital pattern by clicking on the link below.