Luna Laptop Messenger Bag pattern
|
All posts may contain affiliate links.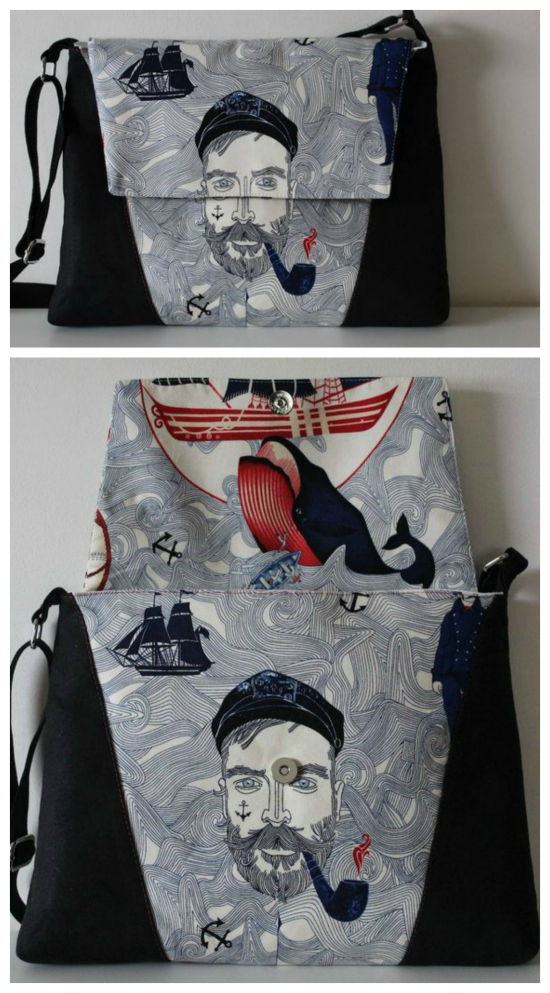 The Luna Bag is a great sewing pattern for a beginner to intermediate sewer. And when you buy this pattern you get two patterns included as Luna can be made as an awesome everyday bag and as a laptop bag. The pattern includes directions for making bags in two sizes. Both bags have an adjustable strap, while the laptop bag fits a 13" laptop.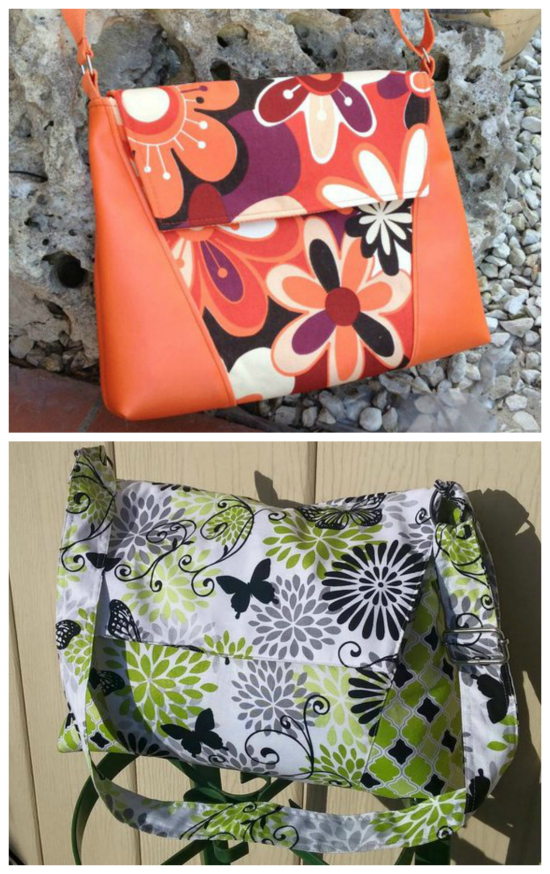 This pattern can be added to or adjusted very easily as some of the pattern testers for the designer added piping while others made it in a lot of different fabrics including vinyl and leather.
When finished these bags measure:
Luna Bag 13" by 11 1/2"
Luna Laptop bag 16" by 11 1/2"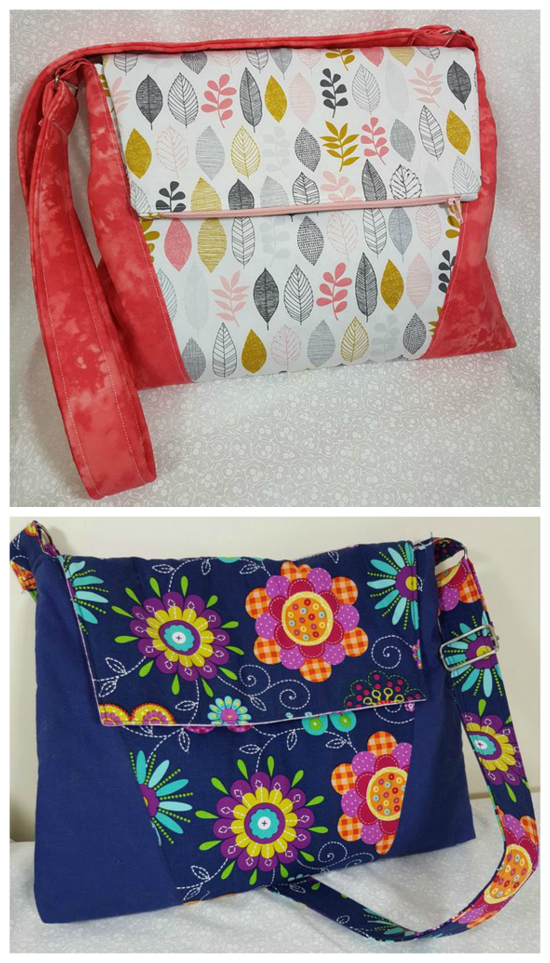 Here are some pattern reviewer comments for the Luna Bag:
1. My passion is making bags of all kinds and I have made a lot of bags for my business. I enjoyed this pattern. It's easy to follow and understand. It's a great pattern for an advanced beginner and can be done in just a few hours. I plan to make more of these to have in my Etsy shop. I highly recommend it.
2. The Luna Bag is a well-written pattern with good diagrams, quick and easy to sew and looks great with a very nice shape. Great pattern for highlighting favourite fabrics.
3. I love this pattern. With easy to follow instructions and a professional looking finished product, I plan on making several of these.
4. I love this pattern. The Luna Bag is a fun & easy sew. I like the simplicity of it. It doesn't take much fabric, hardware, or interfacing & the end result IS AMAZING. I will be making more.
5. The Luna Bag is a fun, satisfying, quick sew. Versatile size, great for beginners and lots of room to customize for more advanced sewers. This was a great pattern and I will definitely make more as the Luna Bag is a lovely way to showcase fabrics.
Sew more crossbody bags and you'll be happier - we promise 😉
For the easiest shopping and days out, you can't beat a crossbody bag for leaving you hands-free. We've got 60+ of our favorite crossbody bag patterns hand-picked for you in the store. Go to the shop page to find them all saved by category.