All posts may contain affiliate links.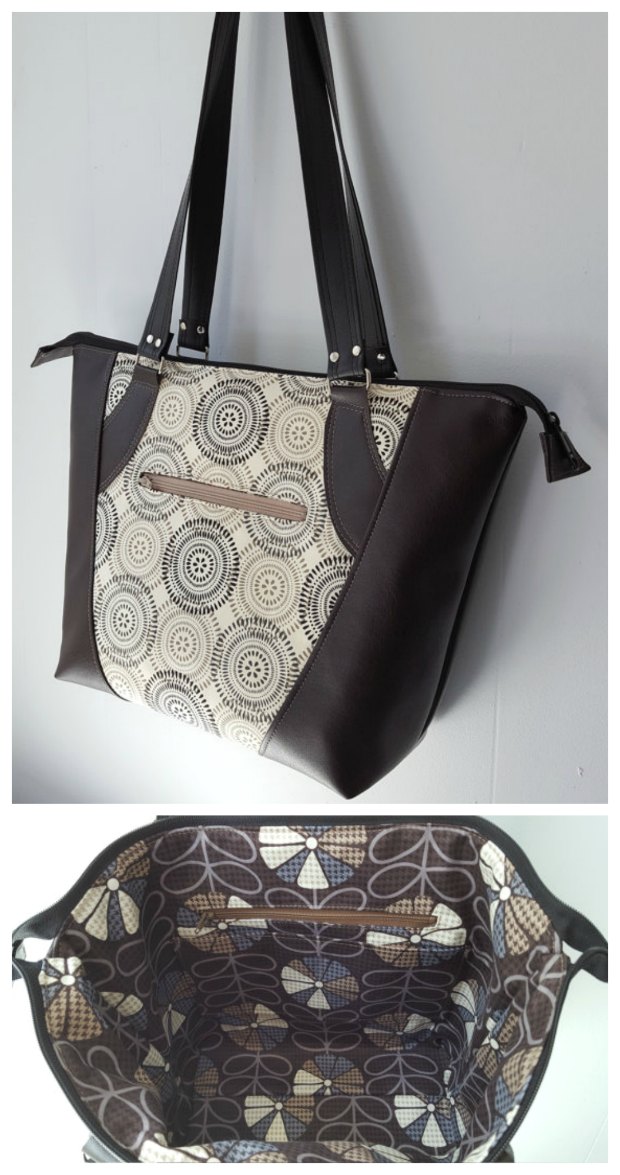 Here's another simple purse you can sew with a designer look we think you'll love to recreate for yourself. The Valley Tote comes in two sizes and is the perfect every day tote bag to sling over your shoulder. Features include two zippered pockets, a divided slip pocket, and a slick, stylish exterior. Instructions included to make it both with fabric or vinyl/leather options.
DIMENSIONS:
SMALL: 14″ wide top, 9.25″ wide bottom X 9″ tall X 4.5″ deep.
LARGE: 15.5″ wide top, 10.75″ wide bottom X 10″ tall X 4.5″ deep.
Materials Needed:
• 1.25 yard exterior fabric → quilting cotton (For a pair of fabrics, use ½ yard for centers, and
¾ yard for fabric on sides and straps)
• 3/4 yard lining fabric → quilting cotton (42" wide)
• 2.75 yards Pellon ShapeFlex SF101
• ½ yard Fusible Fleece
• 1/3 yard Pellon Peltex 71F heavy stabilizer
• 4 Rectangular/ Square rings, 1" width
• One Purse Zipper, 20" or longer.
• One standard nylon coil zipper 7"
• Once standard nylon coil zipper 5/6"
• Fabri-Tak (fabric glue fast-drying) or Wash-Away Wonder Tape