Make a tassel as a zipper pull – video
|
All posts may contain affiliate links.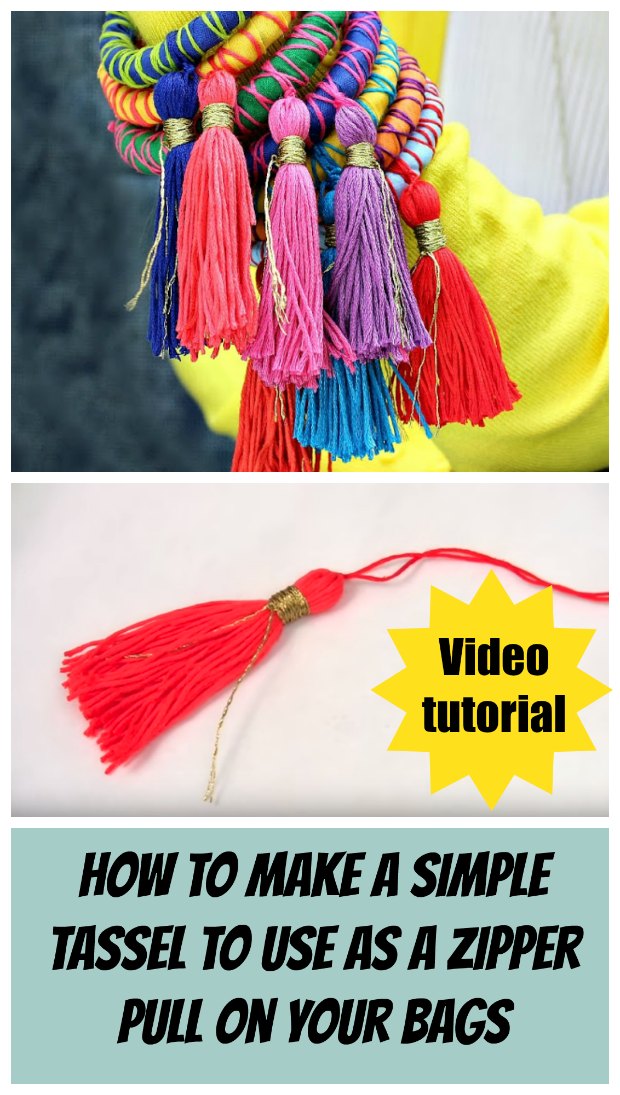 Sometimes inspiration can come from the strangest places.  My niece was making up some of these bright tassel bracelets and it got me to thinking.  It's been years since I made things like pom poms and tassels but maybe it's about time I started again.
I think a nice bright, rich and silky tassel would look great as a zipper pull or other decorative accent on a bag.  These are made from embroidery floss and if you've never made them before, you won't believe how quick and easy it is to do it this way!
Take a look at this video for the section near the start where Mark shows how to make the tassels, then you'll be wanting to rush out to the shops and arm yourself with some bright embroidery floss to make up some of these for your own bags. Would be cute to add a few beads too, and the gold/silver/glittery thread really adds some pizzazz.
With big packs of embroidery floss at about $9 for 105 skeins on Amazon, you can make these tassels for less than 10c each.