Louise Barrel bag Sewing Pattern
|
All posts may contain affiliate links.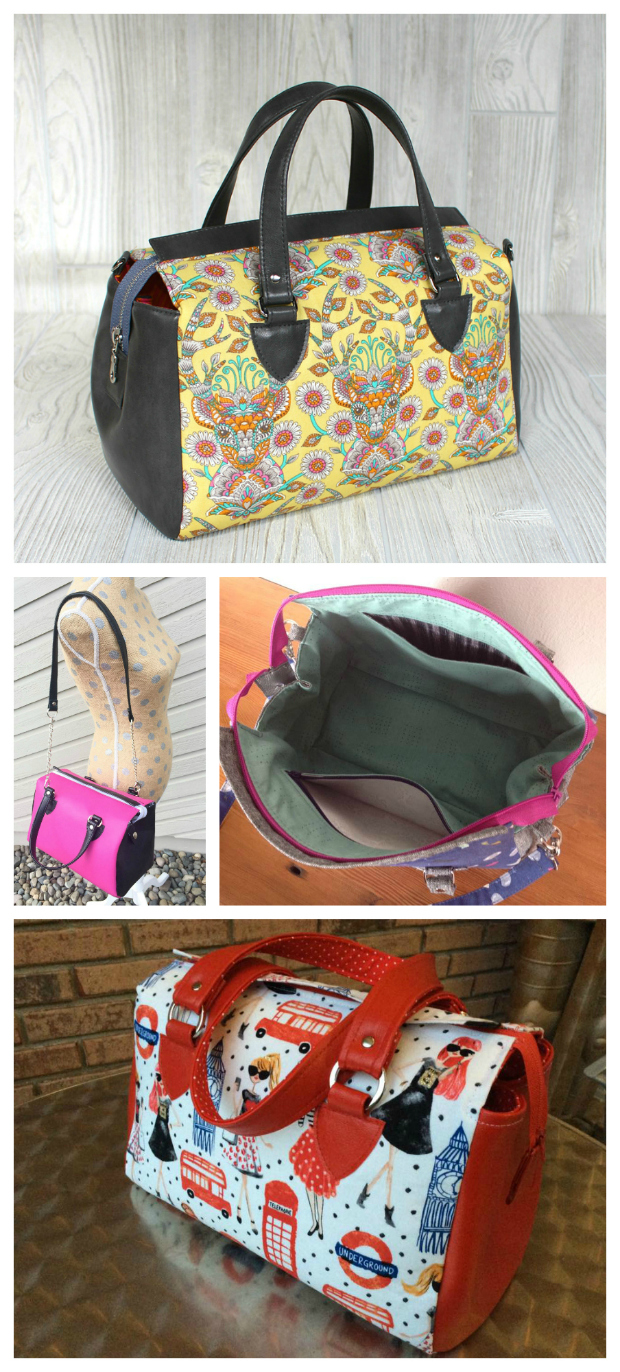 The Louise Barrel Bag is a stylish and unique take on the timeless barrel bag. The extra long zipper opens wide for easy access and gives the bag its classic shape by snapping to the sides. One interior pocket holds any small items and the pattern includes an optional shoulder strap in addition to the handles. Instructions are included for using both vinyl and woven fabrics.
The Louise Barrel Bag is 12″ wide by 7″ tall by 8″ deep and has a difficulty level of 3/4.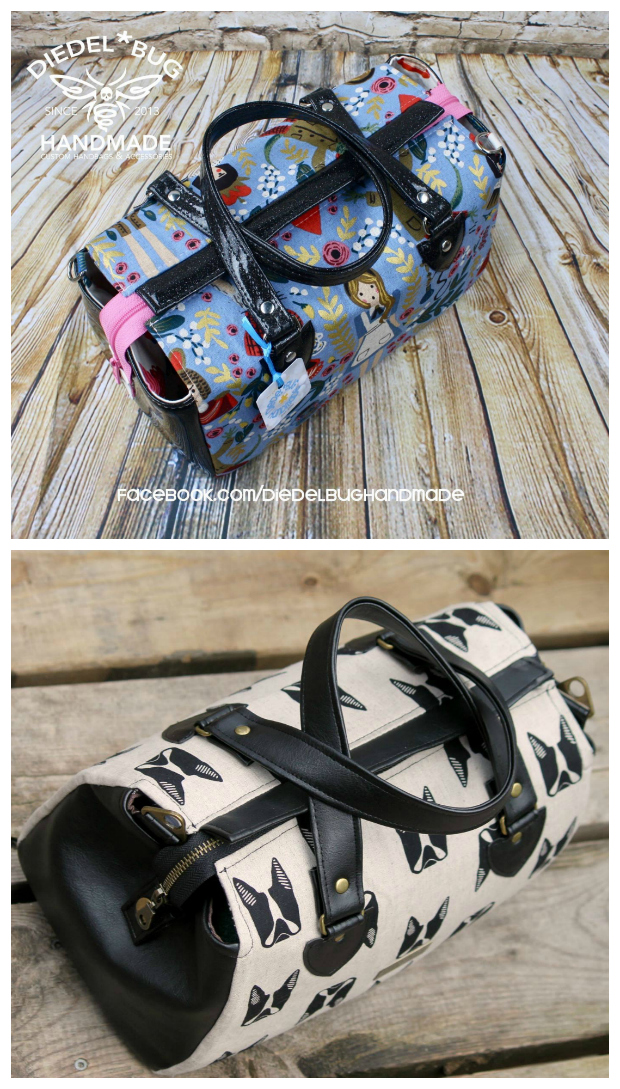 Tools and supplies needed to make the Louise Barrel Bag.
Click here for the Louise Barrel Bag pattern