Buddy Bags sewing pattern
|
All posts may contain affiliate links.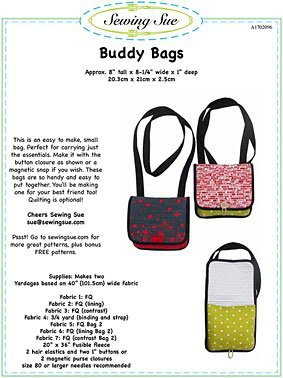 The creative designer of this bag pattern has named her bags The Buddy Bags because there is enough supplies to make yourself two bags, one for yourself and one for your buddy.
These bags are small, really handy and also easy to put together. They are perfect for carrying just your essentials.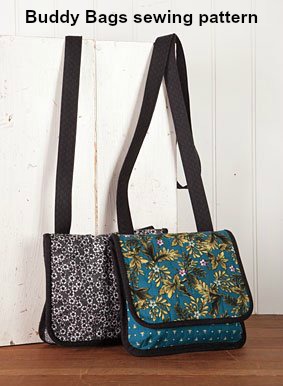 You have the option of making your Buddy Bags with a button closure or a magnetic snap if you wish.
When you have finished making the Buddy Bags they will measure approximately 8″ tall by 8¼" wide by 1″ deep.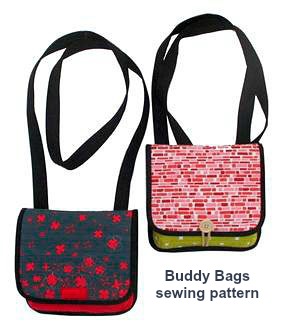 What you will need to make the Buddy bags
Note the supplies make 2 bags and the yardages are based on 40″ wide fabric
One fat quarter of quilting cotton fabric for bag 1 and another for bag 2
One fat quarter of quilting cotton fabric for the lining of bag 1 and another for bag 2
One fat quarter of quilting cotton in a contrasting color for bag 1 and another for bag 2
¾ of a yard of fabric for the binding and the strap
20″ by 36″ of fusible fleece
Two hair elastics and two 1″ buttons, or 2 magnetic purse closures