Levi Utility Bag sewing pattern
|
All posts may contain affiliate links.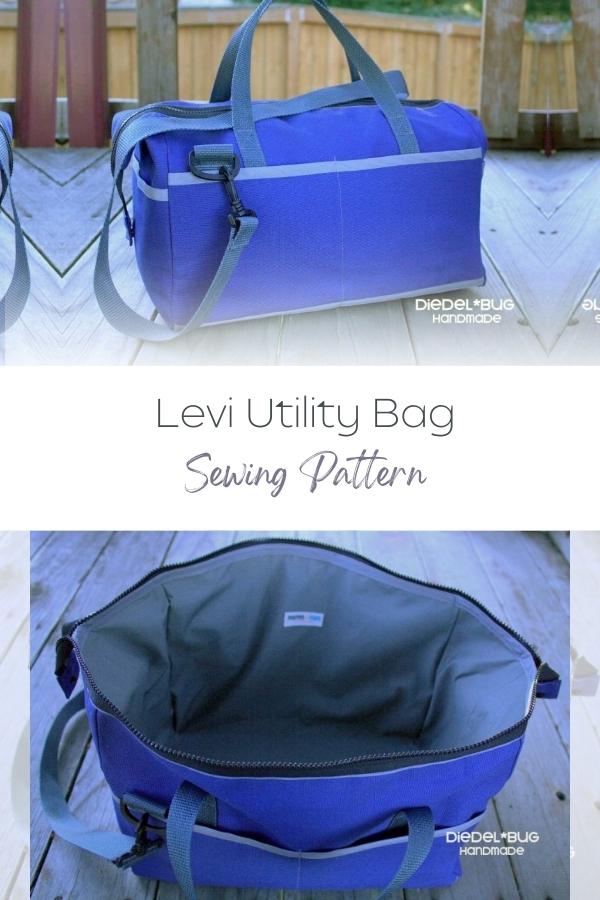 This is the Levi Utility Bag pdf sewing pattern from the designer SWOON Sewing Patterns.
Levi is a small bag with enormous space! This bag is made of heavy duty duck cloth, with four main outer pockets and a huge main compartment. At 14″ wide, it's great as a tool bag or project bag. It also has a very large zippered opening and is reinforced to carry heavy objects.
This bag could also be described as a duffel bag, or a duffle bag (depending where you come from), or a kitbag, or a holdall. No matter what you call it, this bag can carry it all. Going to the gym, the beach, away for a weekend? The Levi is the ideal bag for you. Not fussy and fancy, just packed with everything you need, and all the features you need in a bag too. Take it on the plane to slip under the seat in front of you!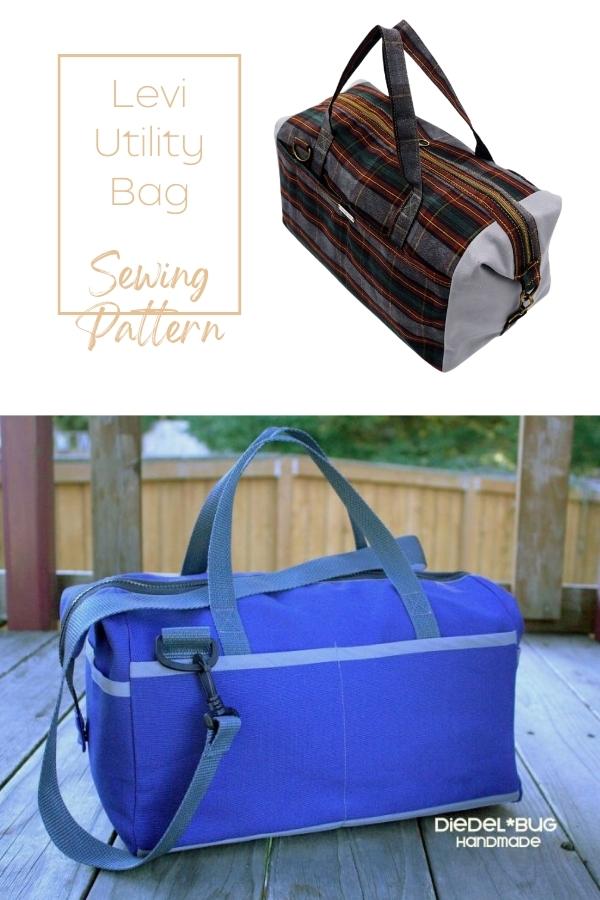 Sizing info:
When finished the Levi Utility Bag measures approximately 14″ (35.6 cm) wide by 10½" (26.7 cm) tall by 8″ (20.3 cm) deep.
Skill level:
On her own original difficulty level ranking the designer has classified this sewing pattern as 2 out of 4. She says you should already be somewhat familiar with sewing patterns and common sewing terms.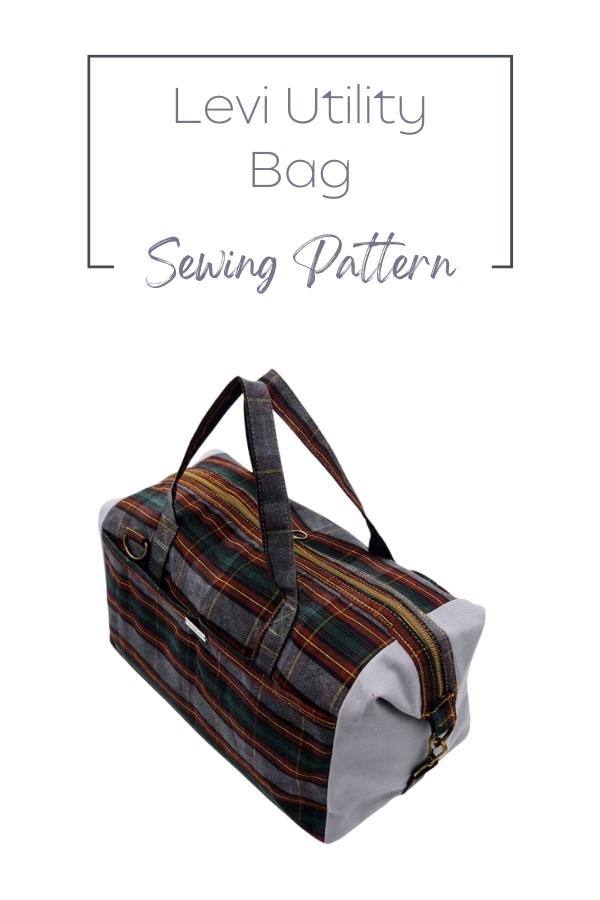 What's needed to make a Levi Utility Bag:
1 yard (0.91 m) of 44" (111.8 cm) wide heavy duck cloth/canvas,
1/2 yard (0.46 m) of 44" (111.8 cm) wide lining fabric, quilting cotton or nylon,
1 yard (0.91 m) of light to midweight interfacing,
1/2 yard (0.46 m) if fusible Pellon Peltex 71F,
30" (0.76 m) of heavy-duty zipper (or longer),
4 yards (3.7 m) of 1" (25 mm) webbing,
1½ yards (1.37 m) of 1½" (38 mm) webbing,
Four 1" (25 mm) D-rings / tri-loops,
Two 1½" (38 mm) swivel snaps,
Two 1" (25 mm) trigger snaps,
5 yards (4.6 m) of double fold bias tape,
Coordinating thread (to match bias tape),
If you would like to download the pdf pattern you can click on the blue button below.
We think you'll like these patterns for storage and organizers to sew
We know our readers just love to sew storage and organizer projects so we've got lots of them. We've handpicked some of our favorites to feature in our pattern store. These are some of the most popular that are readers are sewing now!