Kristine ID wallet pattern
|
All posts may contain affiliate links.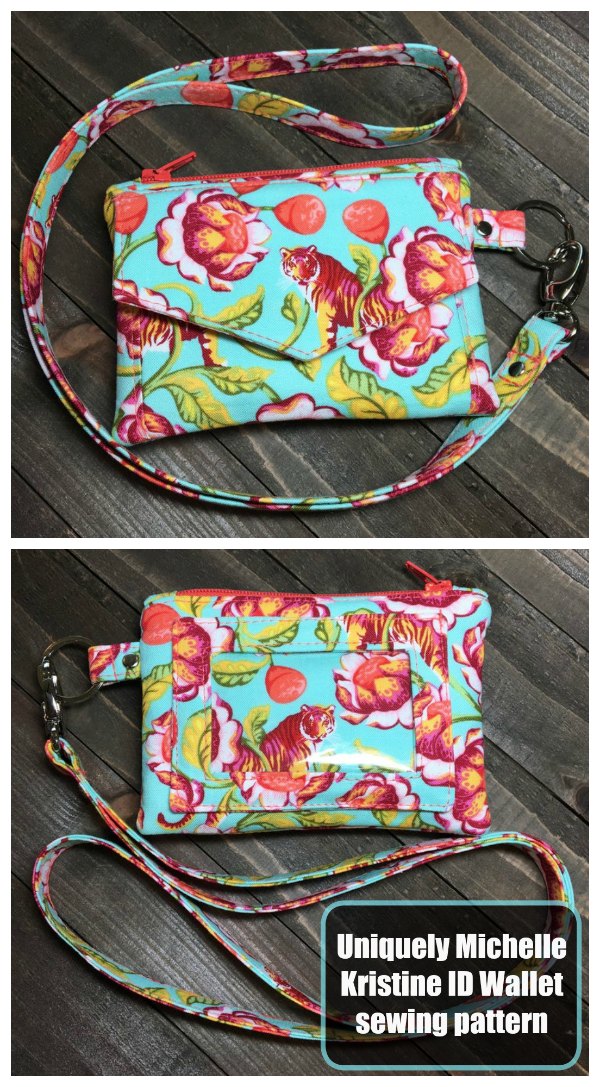 If you would like to make yourself a fantastic looking wallet then we have a great pattern here for you. It's the Kristine ID Wallet pattern by Uniquely Michell and it has been designed to carry all of your essentials.
The Kristine ID Wallet has the following features:
It has a spot for your ID
There are card slots for a couple of credit cards
The card slots are hidden under a pretty envelope-shaped flap
The zipper pocket is perfect for cash and change
Adding a key ring makes it so that you can add your keys and use it as a key ring wallet.
The awesome designer has also included instructions for making a removable wrist strap and removable lanyard, making this a great wallet to take anywhere.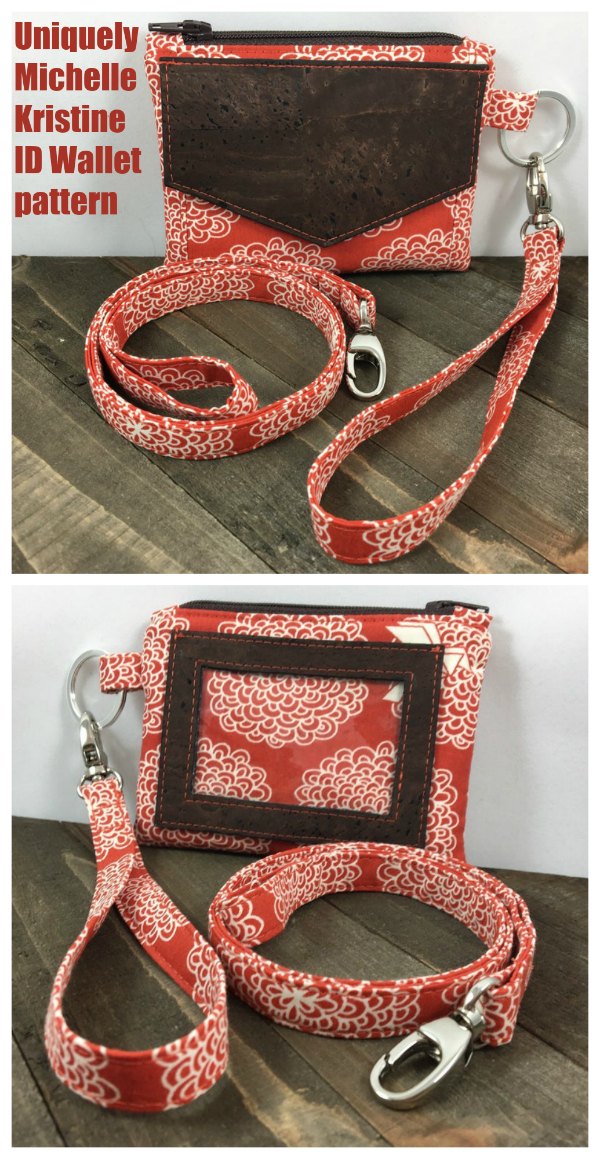 With the Kristine ID Wallet having a spot for your ID it would make a perfect gift for a teenager, a college student, a teacher, a nurse, or anyone who needs to carry ID at work.
When you purchase this downloadable pattern it includes 27 pages of great instructions and more than 50 color photographs, so you can see what you're doing at every step.
The designer advises that this pattern is designed for those with advanced beginner to intermediate sewing abilities. When you have finished making the Uniquely Michelle Kristine ID Wallet it will measure approximately 5 1/2″ (14 cm) wide by 3 1/2″ (9 cm) high.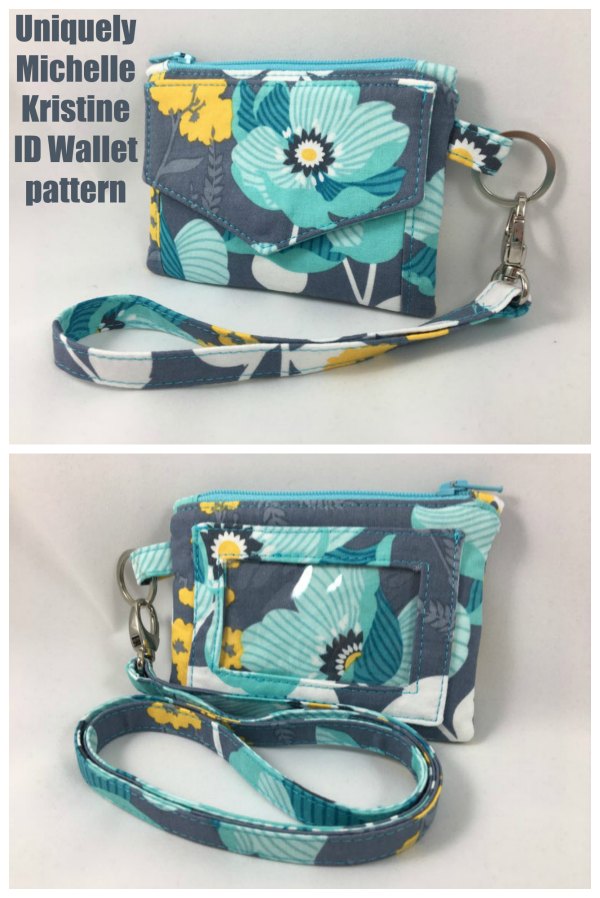 What is needed to make the Uniquely Michelle Kristine ID Wallet
1/3 yd (0.33 m) of quilting cotton for the exterior fabric
1/4 yd (0.25 m) of quilting cotton for the lining fabric
1/4 yd (0.25m) 20-inch-wide Fusible woven mid-weight interfacing (such as Pellon Shapeflex #101)
1/4 yd (0.25 m) 50-inch-wide Fusible Batting (such as Pellon TP971F Fusible Thermolam Plus)
One 7-inch zipper
One thin magnetic snap, or a size 16 snap, or a 1″ square of velcro, or a button
One Keyring
Two 1/2″ swivel snap hooks (optional – one for the wrist strap and one for the lanyard)
3 1/4″ by 2 1/4″ piece of clear vinyl