Kraft Tex Wallet – video
|
All posts may contain affiliate links.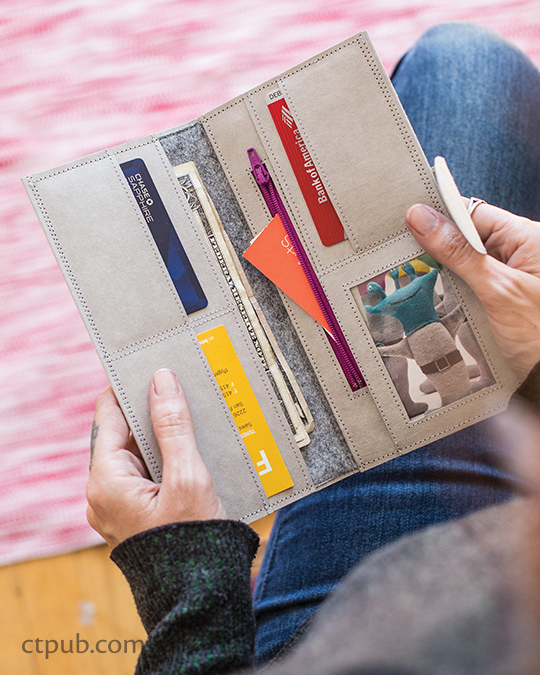 We've heard from so many of you about how you love the look of Kraft-Tex and are so keen to try out some sewing projects with this new and interesting 'fabric'. We're the same and on our sewing table this week is the Kraft-Tex Wallet.
This pattern comes free on the reverse of the paperwork that comes with your roll of Kraft-Tex, or you can also download it from the manufacturer's website -see link in the materials list near the bottom of this article.
Here's a video from Deby to show you exactly step by step how to make up this free wallet pattern.
Materials needed:
Kraft-Tex in color of your choice – 16 x 16 inches
Felt 8 x 8 inches
Vinyl for ID section 3 x 4 inches
7 inch zipper
The FREE PATTERN from CT Publishing
Where to buy Kraf-Tex paper fabric
You can buy your Kraft-Tex paper fabric in a wide range of different colors and finishes at:
Want to see more Kraft-Tex projects?
C&T Publishing has a book dedicated to creating a whole range of Kraft Tex projects and ideas that we think you'll love. Check out KRAFT TEX STYLE and you'll never be short of an idea for how to use up even the smallest pieces of your Kraft Tex. Enjoy!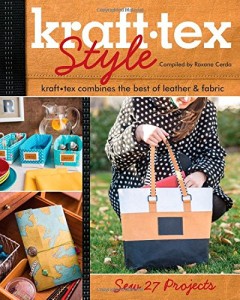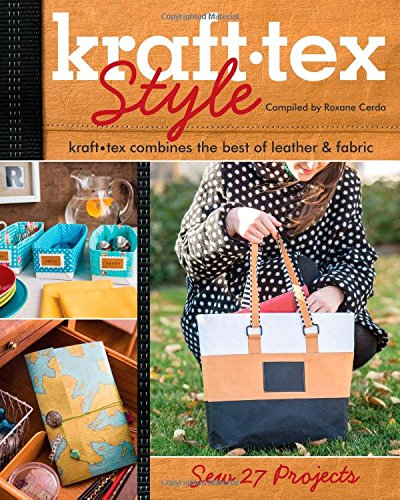 Want more wallet sewing pattern ideas?
If you love
sewing wallets
but this one isn't quite right for you, then don't worry, we have LOTS more wallet sewing patterns for you to choose from. Check out just a few from our selection here.