How to sew a recessed zipper into any bag – free video tutorial.
|
All posts may contain affiliate links.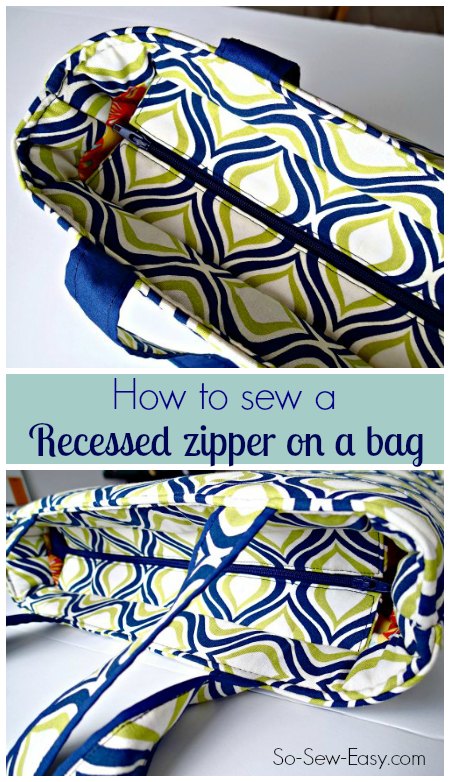 It's a fabulous benefit if you can take for granted if you live in a place where crime is low and no one is ever going to be dipping into your purse. But that's not always the case, and having the top of your purse open so that someone can sneak up behind and steal your phone or wallet – that might not always be a good idea!
But not all patterns come with the bag sealed at the top. Here is the solution for you. Add a recessed zipper to the top of the bag and stop any prying eyes and hands from getting into your bag.
If you have a cute tote bag pattern that you really like to use, but it's open at the top, then you can follow this simple tutorial (with video) for how to create a recessed zipper closure for the top of your tote bag. This helps the bag to keep its shape at the top, and of course, you have that added security too.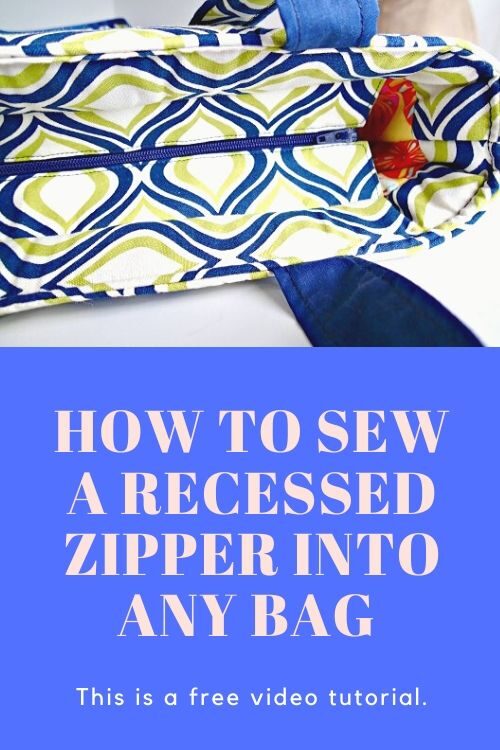 This technique works for almost all bag patterns and you can adapt the sizing to suit the pattern you are working on, or use this tutorial video to even create your own simple bag pattern, complete with a recessed zipper sewn into the lining at the top of the bag.
Simple when you know-how!
There isn't any specific pattern for the bag made in this video, it's just to show you the technique to use rather than a pattern for a specific bag. So you can use your own measurements to create a simple tote like this just from rectangles.
So get designing! If you've never made a bag from scratch before, now you know how to design your own simple pattern.
Liking this free pattern? Great! You would make our day if you 'bought us a coffee' to help with the site running costs. Thank you.

This isn't quite what you are looking for? We have links to thousands of bag sewing patterns, tutorials, sewing videos and tips and lots more on our
Pinterest
account. Come and follow us, and save some of your favorites to your own boards for later.
Even more tote bag sewing patterns you won't be able to resist
Want even more tote bag sewing patterns? These are the top best selling tote bag patterns in our store. Take a look at the tote bag category on our shop page for even more!