How to make a Slouchy Hobo Bag FREE sewing pattern (with video)
|
All posts may contain affiliate links.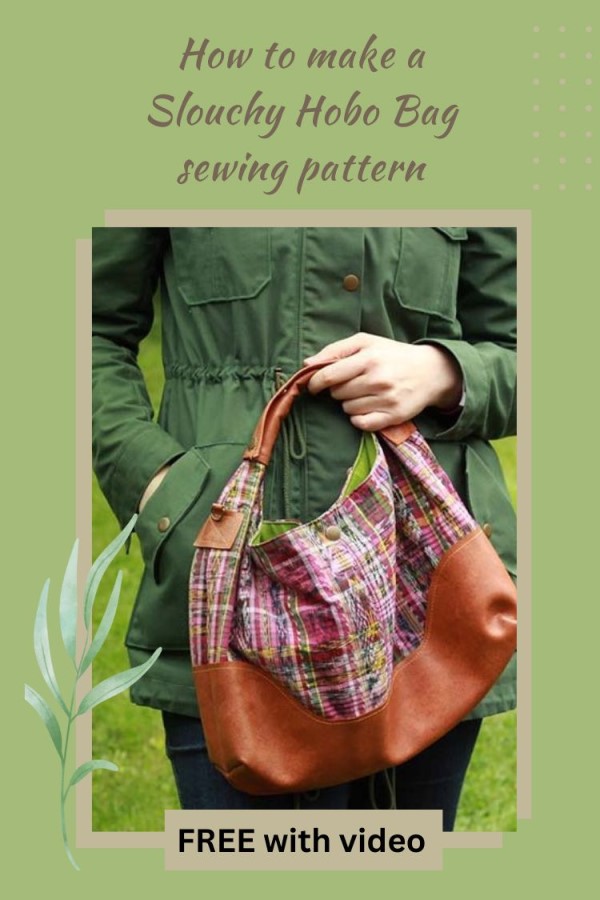 This is a How to make a Slouchy Hobo Bag FREE sewing pattern and tutorial from the designer What The Craft.
If you want to make a nice roomy bag then the Slouchy Hobo Bag is the one for you!
With a free pattern and tutorial and video the designer also gives you lots of options that will help you mix and match to suit your needs. You can add a zipper pocket inside or a crossbody strap for extra functionality, and if you don't want leather details then just skip that part!
If you are adding leather/faux leather details and you've never worked with this type of material before then the designer says you should check out her tips she has posted HERE.
As well as producing the text/photo instructions the designer says you should check out her 13-minute video that you can watch below:
With all those options that the designer has given you in its simplest form, this bag can be made with two outer bag pieces and two lining pieces. The leather/vinyl trim, strap, and pocket are optional.
And she says if you want to go all out, you need a piece of handle trim and two pieces of bottom trim for the outer bag. As is, these pieces are designed to be made from leather, faux leather, or vinyl – or really any other fabric that doesn't fray. That doesn't mean you can't use another type of fabric – you'll just need to finish the edges somehow so they won't fray – or leave them to fray on purpose! You'll also need four snaps.
For a fully loaded bag, you should add a zipper pocket! You'll need one pocket piece and one zipper for each pocket.
The designer says she is also adding a crossbody strap, which requires a strap piece, two strap end tabs, two strap D-ring tabs, as well as some hardware – two D-rings and two swivel clasps.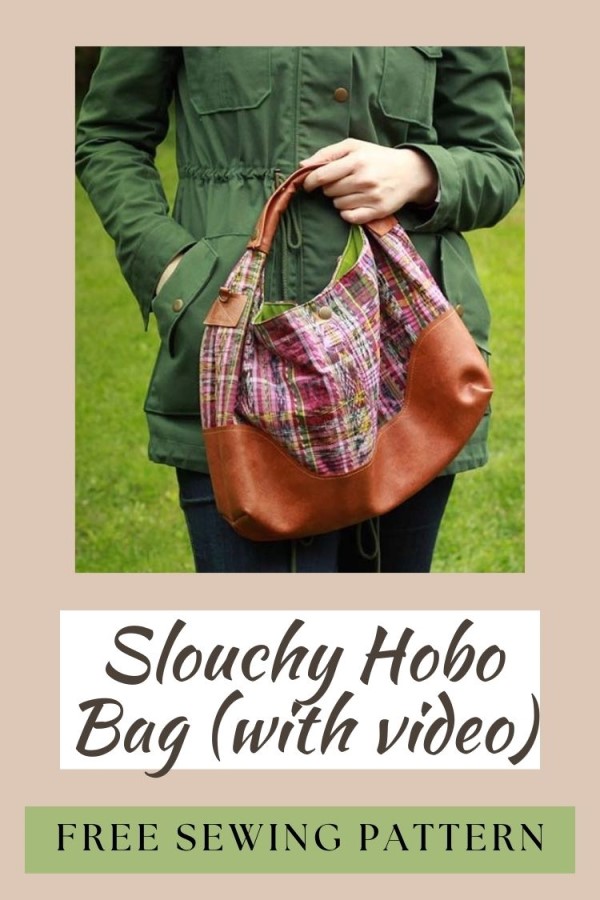 If you would like to download the FREE pattern and follow along with the step by step sewing tutorial you can click on the purple button below.
More ideas for purses and handbags to sew
Want even more purses and handbags to sew? Our shop is packed full of hand-picked favorites from talented designers, big and small. Here are a few recent additions you might like. Check them all out in our shop.