The Zippy Clutch sewing pattern
|
All posts may contain affiliate links.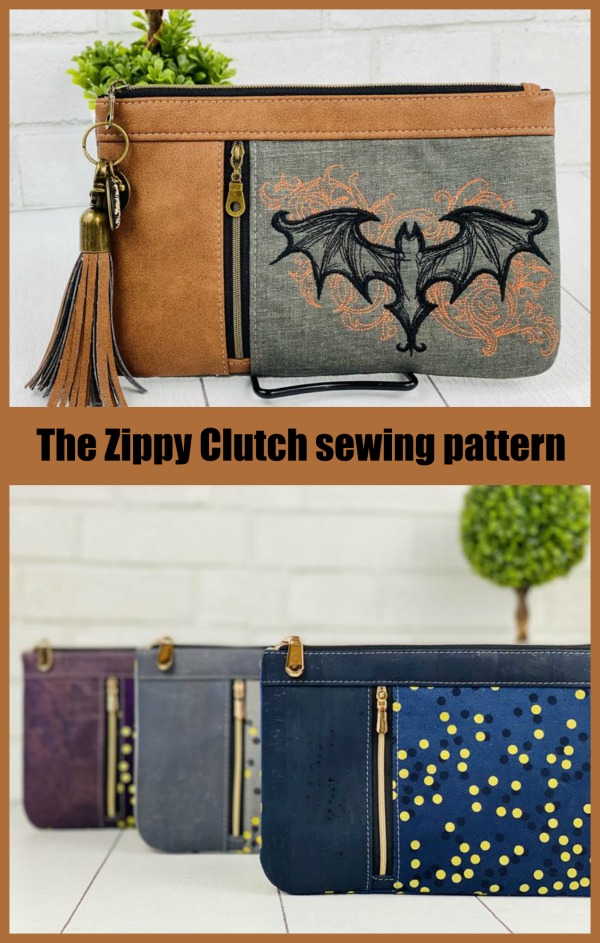 The designer of this sewing pattern, The Zippy Clutch, describes her project as the perfect, fun, and quick sew to create and sell at all your events or to give for gifts! The combinations of fabrics, canvas, vinyl, leather, waxed canvas, and cork are limitless. You'll have a hard time making just one!
The front vertical zippered pocket is actually the entire front, both sides of the zip. You can easily slip a phone into the larger 5″ by 7″ side. The designer's phone is 3½" by 6½" and it fits great. On the smaller side she fits a chap-stick, folded money, lipstick and a tampon!
Sizing info:
When you have finished making yourself a Zippy Clutch it will measure approximately 6½" tall by 10½" wide.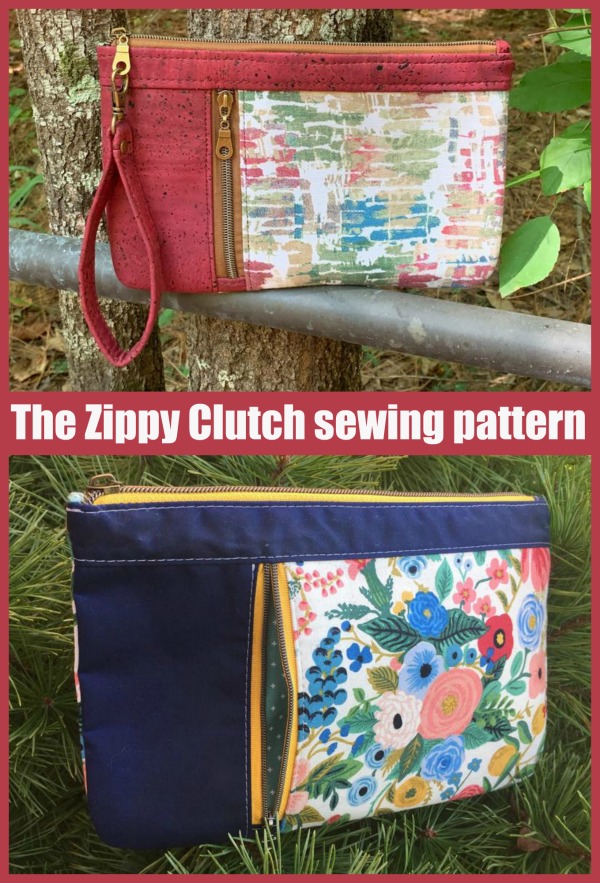 What you will need to make a Zippy Clutch:-
¼ yard of Home Decor or Heavier Weight Fabric,
½ Yard of SF 101/ Wovenfuse Mediumweight Interfacing,
½ Yard of Lining Fabric,
1¼ Yard 0f Lightweight Interfacing P44F,
#5 Zipper Tape OR an 11" Zip (We will trim this down to 10¼"),
#3 Zipper Tape Or 7" #3 Zip (We will trim this down to roughly 5 ⅞"),
You will have leftover Fabric,
Optional – 5/8" Swivel Hook for the Optional Wristlet Strap which gets clipped to the Zipper Pull, NOT a D-Ring,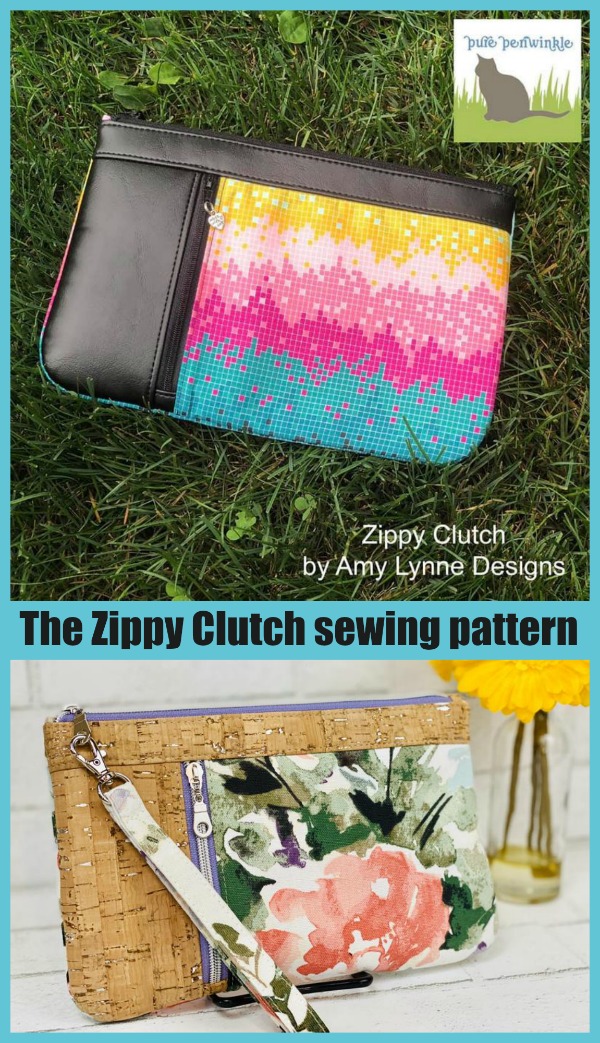 If you would like to download this pattern you can click on the light blue button below. The pattern includes a video tutorial, which is exclusively offered with the purchase of the pattern.