Flying Geese Tote Bag – FREE Tutorial
|
All posts may contain affiliate links.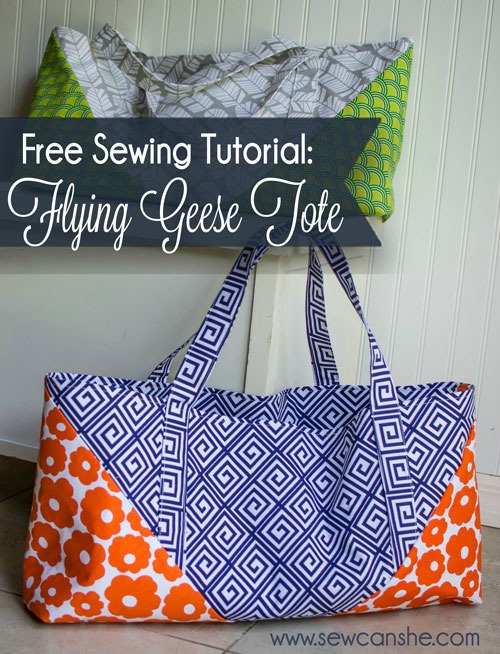 This very talented and generous designer has made a free tutorial for her Flying Geese Tote Bag. This nice big bag is perfect for showing off two of your favorite coordinating fabric designs and works nicely for large prints as well as smaller patterns.
The Flying Geese Tote Bag is a big sturdy tote bag that's perfect for taking to the beach, yoga class, or just to the grocery store. There are pockets on the inside and it has lots of room too.
When you make this tote bag you will mainly be sewing some squares and triangles. We love the way this bag is created, how the panels are sewn and how it all comes together. It's rather like fabric origami, the way its all cut and sewn, so you'll need to concentrate a little, but its all really well described in the step by step tutorial.
What is needed to make the Flying Geese Tote Bag