How to correctly install magnetic snaps
|
All posts may contain affiliate links.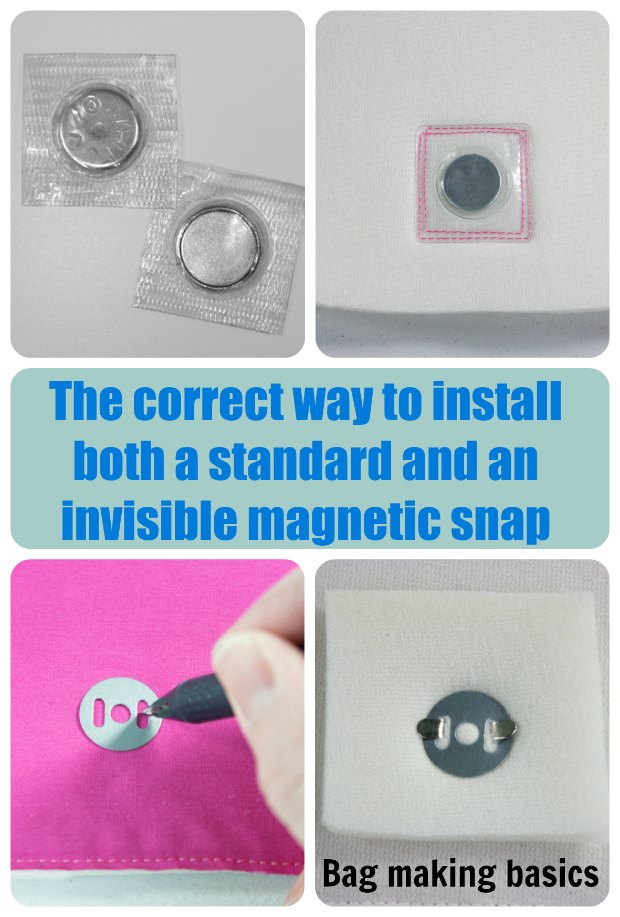 Have you ever been disappointed in the finish when you install magnetic snaps? Maybe they just seem a bit loose, or are off-centered (oops). Or you can see the back of the snap through the lining and it wears a mark in the fabric?
Perhaps you have never used the invisible and hidden type of magnetic snap before.
Not sure which part of the snap should go on the outside of the bag and which looks better in the flap? Does it even make a difference?
Whatever your snap woes, Sara has the answers for you over in this article on the Craftsy blog where she shows you the perfect way to install your magnetic closures correctly.