How to box the corners of a bag – 3 ways video
|
All posts may contain affiliate links.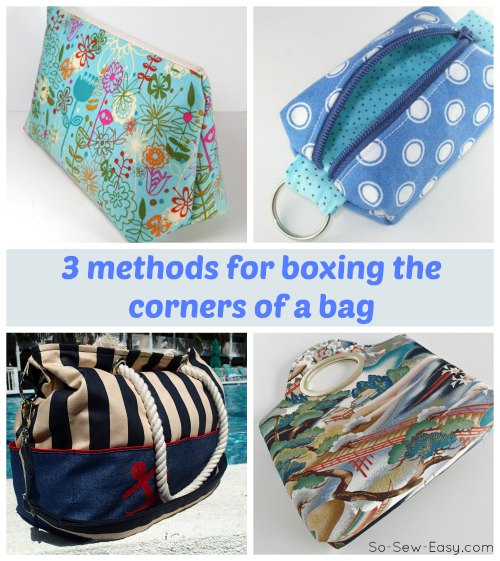 You are probably familiar with at least one way you can create volume in a bag, purse or boxy project by creating a boxed corner. But did you know there are actually several ways you can achieve the same effect?
You can sew and then cut, cut and then sew, or do something completely different and get a completely different look.
We love the examples provided in this video and especially the seldom seen 3rd method which is very unusual and can create a unique look to your finished projects. Check this out and give it a try soon!
Feeling inspired to sew? Check out all of the excellent sewing patterns here on Sew Modern Bags and you'll never be able to work through your 'must sew' list. Click each of these headings to go to the saved bag categories below: