How to add a leather or vinyl overlay to a zipper pocket
|
All posts may contain affiliate links.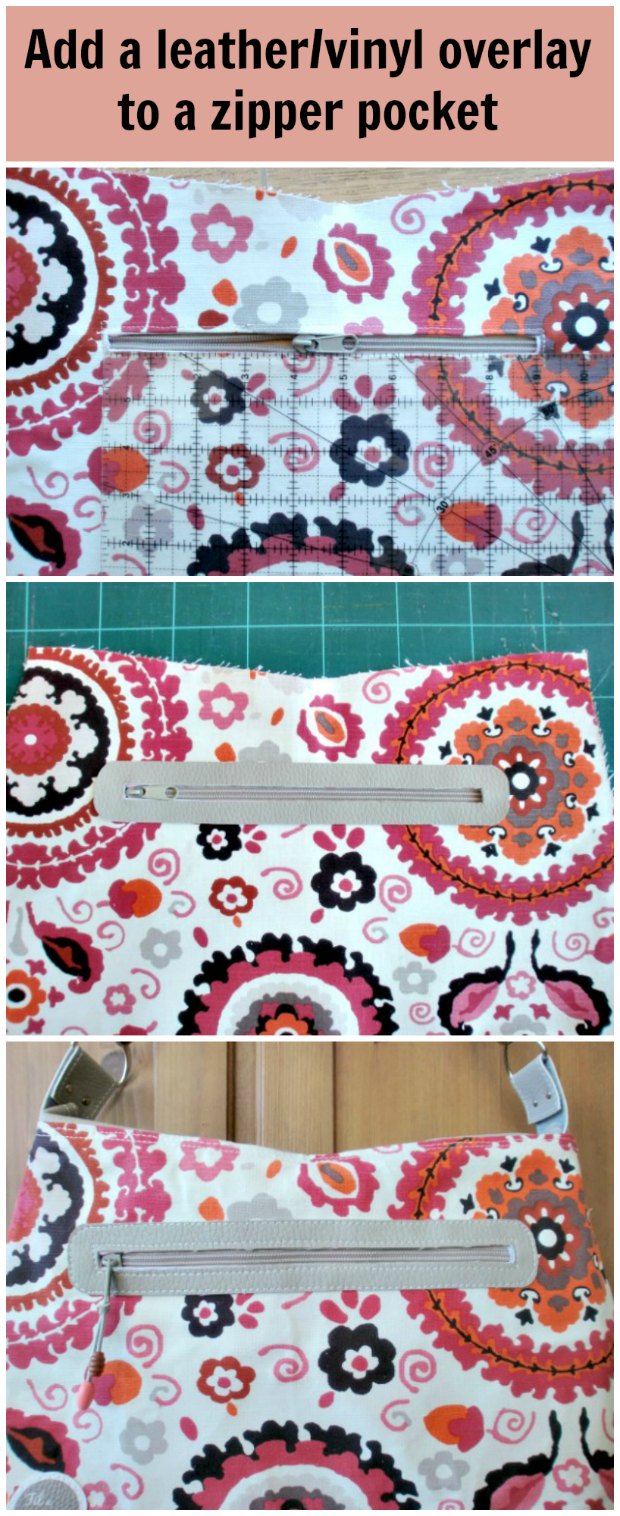 Unfortunately, the designer no longer seems to have a website, and therefore this tutorial is no longer available. The link below now links to all of the designer's patterns that are available on Etsy.
Have you ever sewn with real leather or some of the faux leathers and vinyls in your bag making? Certainly, it might not be the ideal material for beginners in bag making, but faux leather accents and handles can certainly add to the look and styling of your bag.
If you look at handbags and purses on the market right now, adding accents to fabric bags seems really popular and you'll find examples popping up in several recently released patterns and in bag sewing groups.
If you'd like to give it a try, there's a full step-by-step photo tutorial for how you can add a leather/vinyl accent around an external zipper pocket.  Match it with coordinating handles and you've got a winner!
Below is a link to all of the patterns from this designer that are available on Etsy.