Geo Forest Small Tote Bag sewing pattern
|
All posts may contain affiliate links.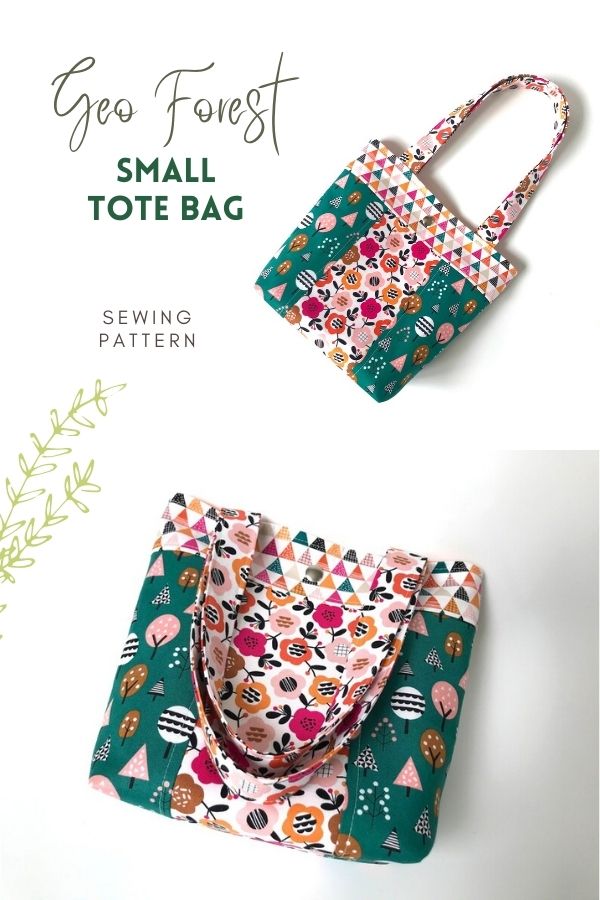 This is the Geo Forest Small Tote Bag pdf sewing pattern from the designer Susie D Designs.
With this awesome pattern, you'll be able to make this cute little handbag from your favorite fabric bundle. Did you ever buy a set of co-ordinating prints and weren't quite sure what to do with them? This great tote bag sewing pattern is the answer!
With the side panels of this lovely Tote Bag, you'll be able to show off coordinating prints at their best, including the fabric handles.
Inside the bag, a small interior slip-in pocket is included, and for added depth and capacity, the designer has incorporated a flat base.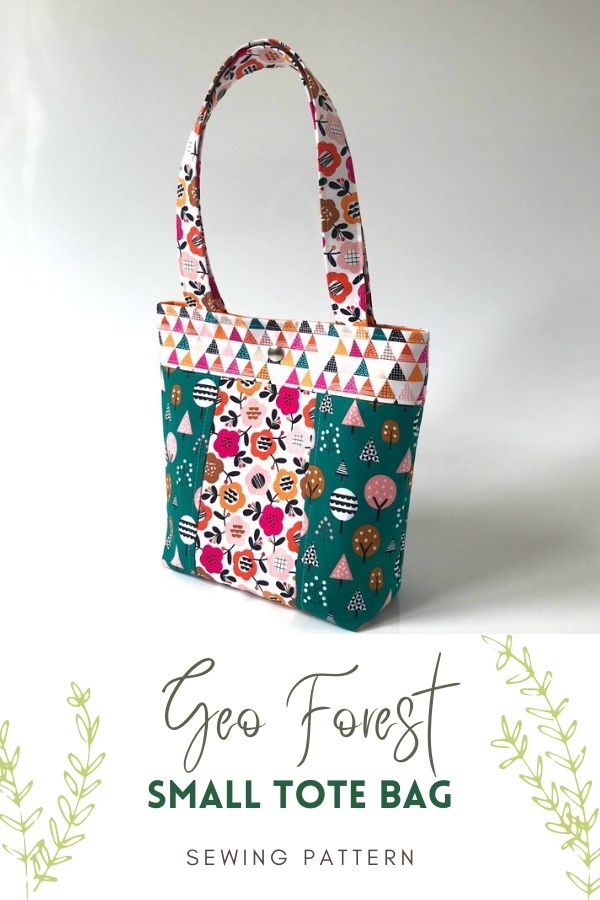 So why not make one of these classic Tote Bags for yourself or if you are feeling generous why not make one for friends or family.
Skill level:
The designer rates her project as suitable for a beginner sewer. Even someone quite new to sewing can get great results with this pattern and sew a bag they can really be proud of and use all the time.
Sizing info:
When you have finished making your very own Geo Forest Small Tote Bag it will measure approximately 9.5″ (24 cm) by 10.5″ (27 cm) by 3″ (8 cm).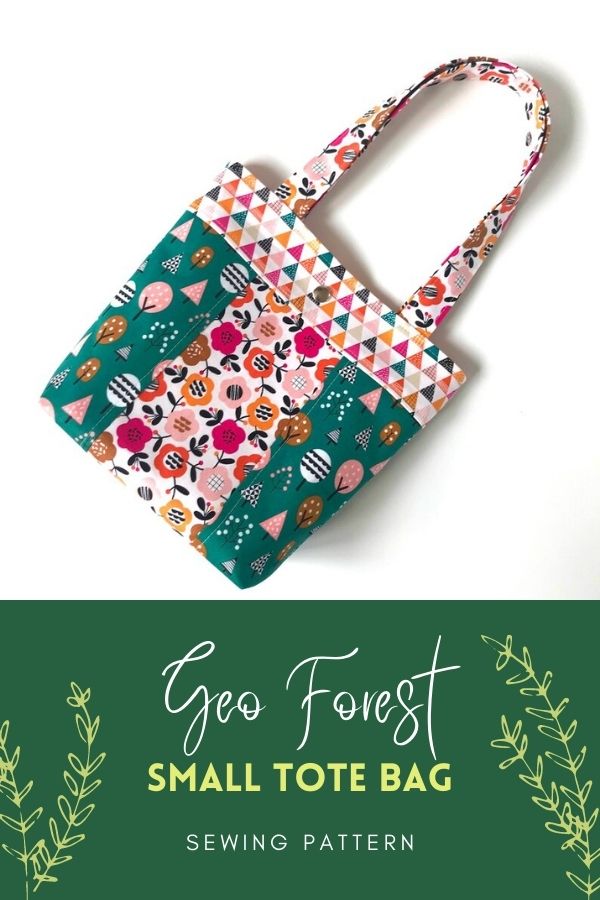 Once you have purchased this pdf pattern a full set of ready-to-print actual size templates/pattern pieces will be included.
If you would like to download the pattern you can click on the blue button below.
More Tote Bags to sew
Everyone needs (a lot) more than one tote bag. They are a staple pattern in every sewing pattern collection and so versatile and adaptable. Check out a few recent tote bag patterns to sew from our store.