GenyC Phone.IT Phone Pouch sewing pattern
|
All posts may contain affiliate links.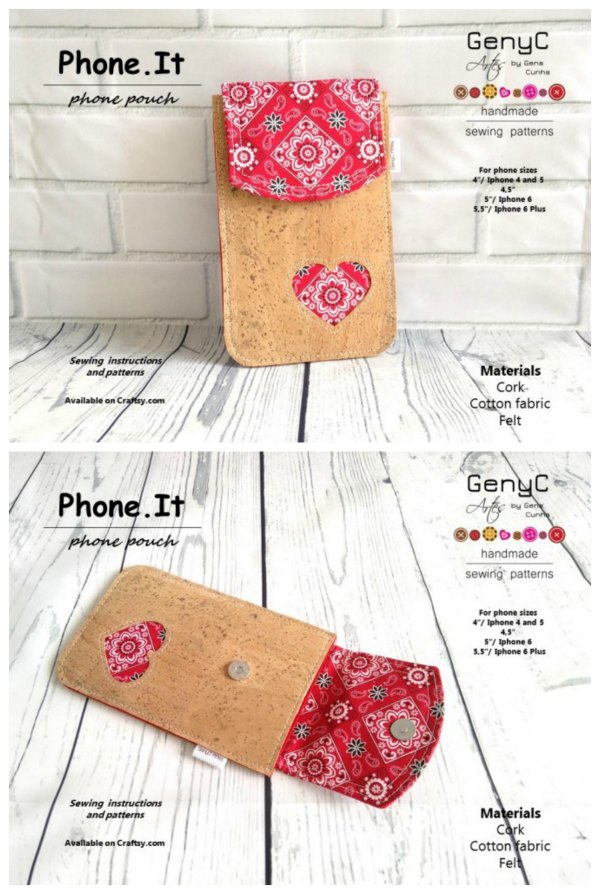 If you would like to make your very own phone pouch or make one as a present for friends or family then we have an excellent digital pattern here for you. The pattern and instructions are easy to follow and suitable for beginners. The pattern pieces included ass standard are for specific phone sizes, however, the designer has included instructions of how to adapt the pattern to any size of phone.
This pouch has raw edges on the body, so it should be made with non-fraying materials like cork fabric, Kraft-tex, felt etc.
We love the splash of color from the little heart-shaped cut out in the outer fabric and from the matching fabric flap and lining. This makes a super-cute pattern to sew with your smaller scraps of cork, felt or Kraft-Tax, and would be a nice gift idea too. Why keep it just for your phone!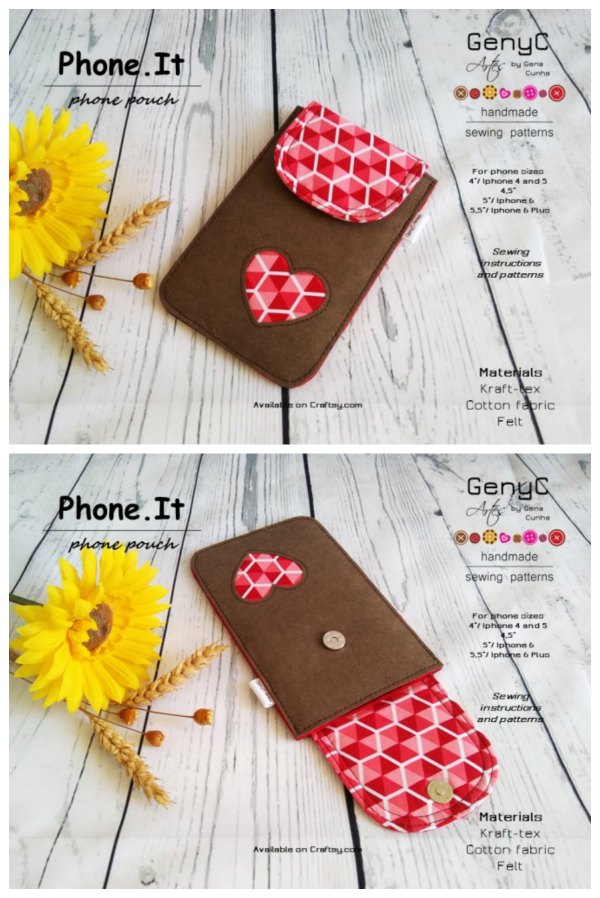 When you purchase this pattern the download includes more than 30 pages with detailed instructions, fully illustrated with color photographs and real size pattern pieces.
The real size pattern pieces are:-
4″ (for example iPhone 4 and 5)
4.5″
5″ (for example iPhone 6)
5.5″ (for example iPhone 6 Plus)
but as mentioned already, instructions are included to adapt the pattern for any size of phone.