Frankie Handbag Tote Bag pattern
|
All posts may contain affiliate links.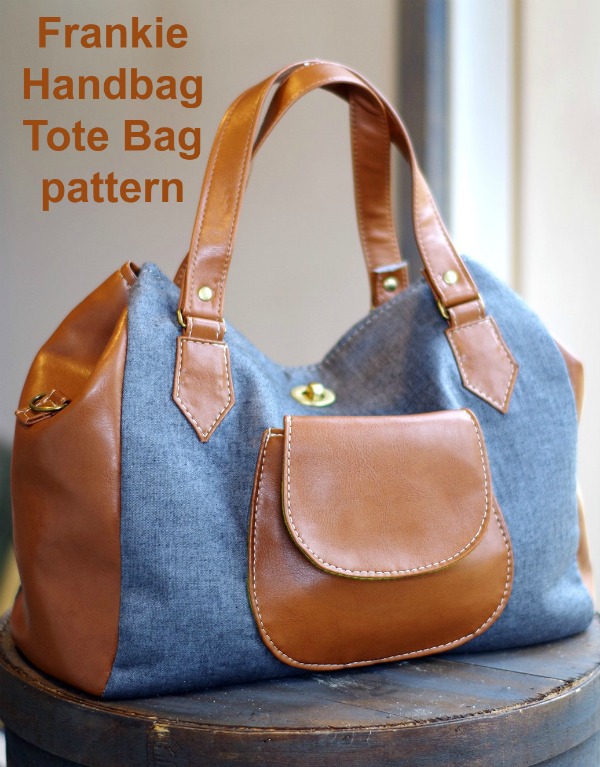 It's been far too long since we shared a Swoon pattern with you. This awesome designer, one of our favorites, has created an easy-to-sew pattern for this spacious handbag tote, The Frankie Handbag Tote Bag.
This everyday essential bag includes a patch pocket, a phone pocket and a zippered pocket, hand-carrying handles, as well as a long removable strap.
Sizing info:
When you have finished making the Frankie Handbag Tote Bag it will measure approximately 15″ wide by 11″ tall by 6″ deep.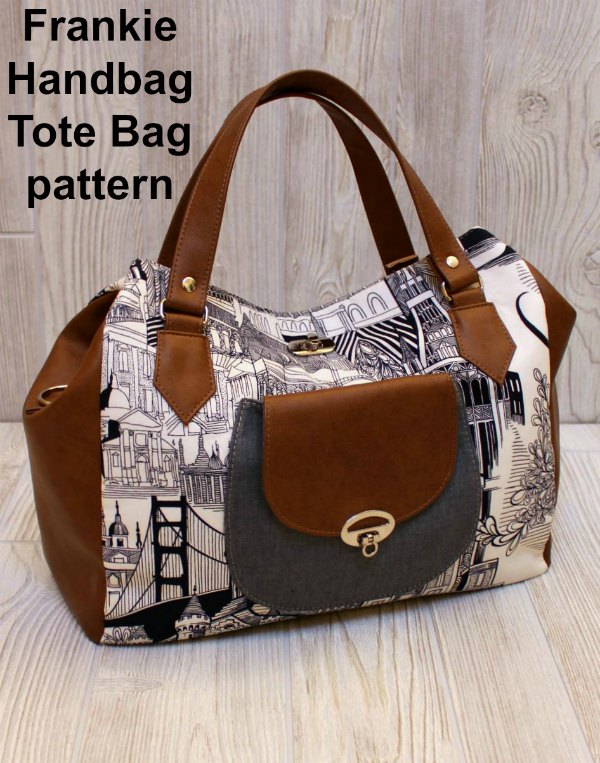 SKILL LEVEL:
The designer says that in order to complete her project you should already be somewhat familiar with sewing patterns and common sewing terms. She rates the difficulty level of her project as 2 out of 4.
You can use a wide range of fabrics and materials on your bag. As always there are options to use vinyl and suitable instructions for that are included, but you may also just use regular fabrics too. Maybe a pretty print for the main panels and then a solid color cotton for the contrast pocket, side panels, and handles, as in the example in the next picture below.
Denim would be a good choice too. Hardwearing and never goes out of style. Could look good with purchased leather handles if you don't feel up to sewing with vinyl or thick layers.
If you would like to add this smart purse pattern for the Frankie Handbag Tote Bag to your pattern stash, you should click on the link at the end of this article.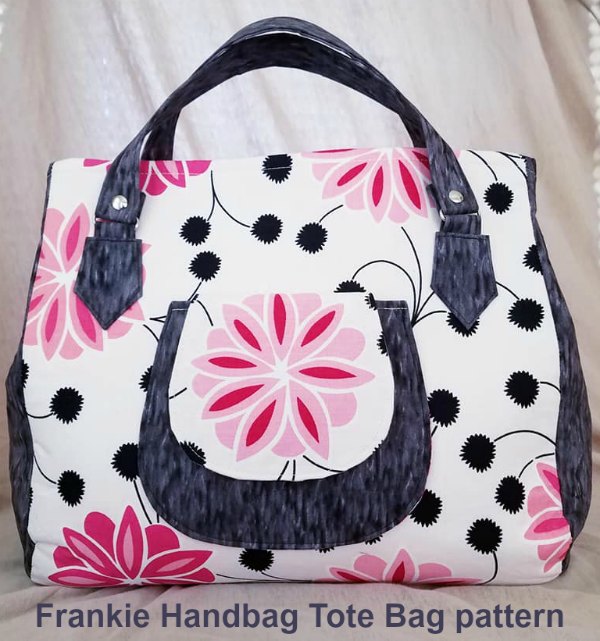 What you will need to make the Frankie Handbag Tote Bag:
3/8 yard of 44" wide quilting weight fabric for the exterior
5/8 yard of 44" wide woven or vinyl contrasting fabric
1-yard of 44" wide quilting weight lining fabric
4 yards of fusible woven interfacing (Pellon Shapeflex SF101)
1/3 yard of fusible fleece interfacing (Pellon Fleece 987F)
1/4 yard of fusible stabilizer (Pellon Peltex 71F)
One turn lock or flip-lock
Four 1" rectangle rings (Handles)
Two 1" D-rings (Removable Strap)
Two 1" swivel clips (Removable Strap)
One 3/4" D-ring or O-ring (Closure Strap)
One 3/4" swivel clip (Closure Strap)
One 9" all-purpose zipper (Lining Pocket)
One magnetic snap (Patch Pocket)
Coordinating thread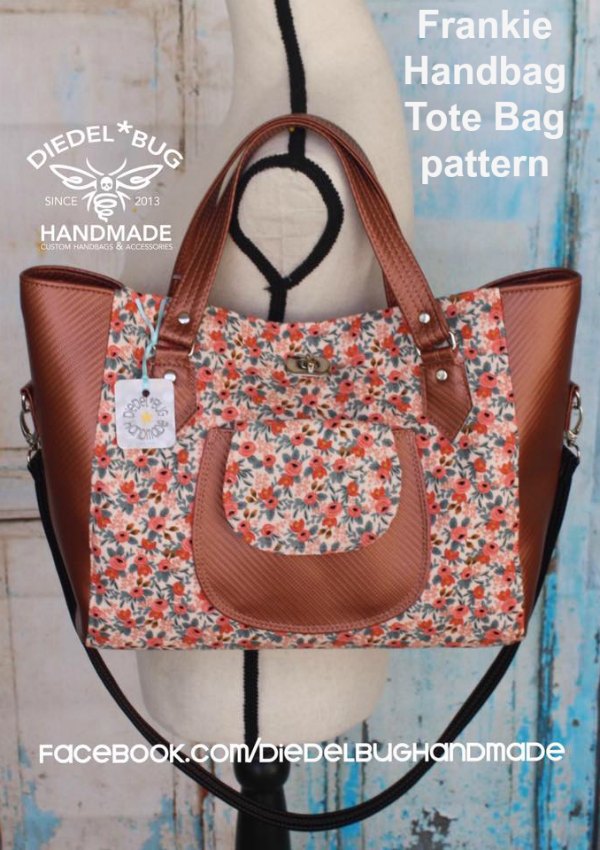 If you would like to download the pattern you can click on the blue button below.
This isn't quite what you are looking for? We have links to thousands of bag sewing patterns, tutorials, sewing videos and tips and lots more on our
Pinterest
account. Come and follow us, and save some of your favorites to your own boards for later.
Sew more tote bags and you'll be happier - we promise 😉
When you just need to sew and don't want to get into a really complicated project, you can't beat a classic sewing pattern for a tote bag. We've got 50 of our favorite tote bag patterns hand-picked for you in the store. Go to the shop page to find them all saved by category.