Findlay Phone Wallet sewing pattern (with videos)
|
All posts may contain affiliate links.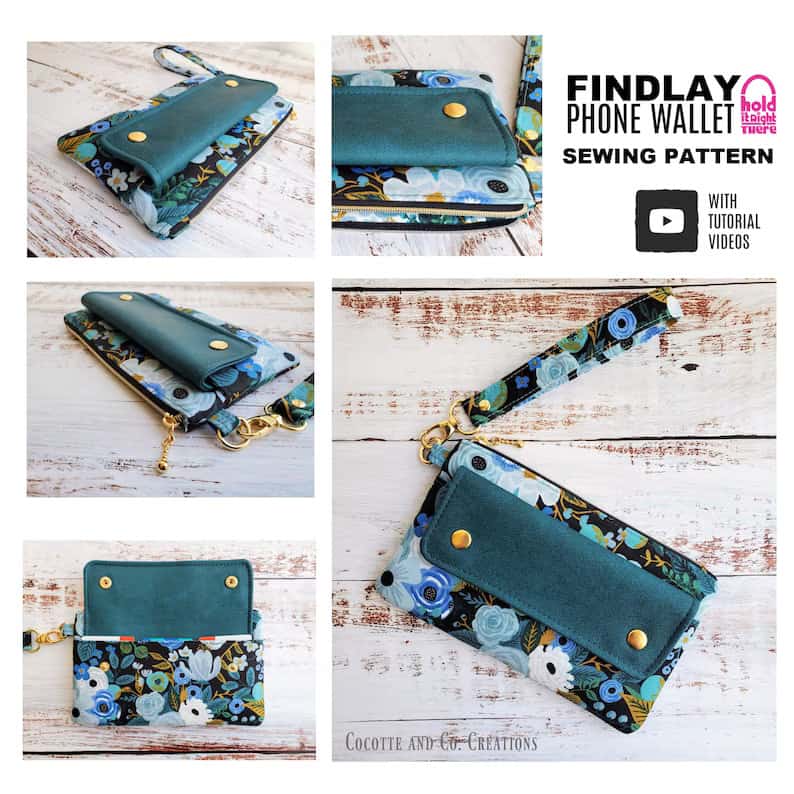 This listing is for the digital sewing pattern to create the Findlay Phone Wallet.
This is a beginner-friendly, speedy, scrap-buster project.
The Findlay Phone Wallet features three card slots and a slip pocket ideal for a phone and cash securely snapped beneath a flap.
Instructions are included for both Heavy-Duty Snaps and Magnetic Snaps.
A main zipper pouch compartment keeps essentials handy.
The strap makes this phone wallet a stand-alone wristlet or accessory to keep in a larger bag.
This is a quick sew for gifts or craft fairs.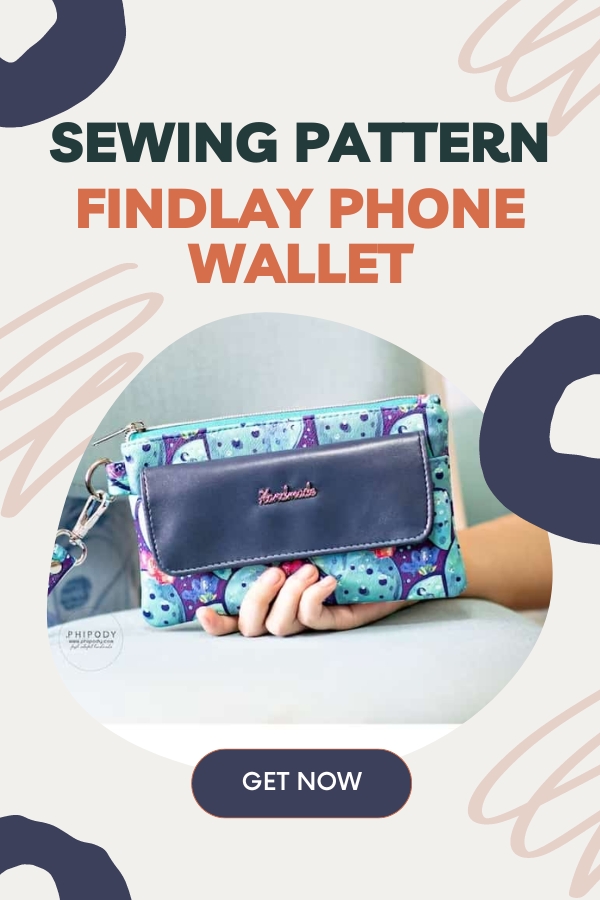 Sizing info:
– 5″ height.
– 8″ width.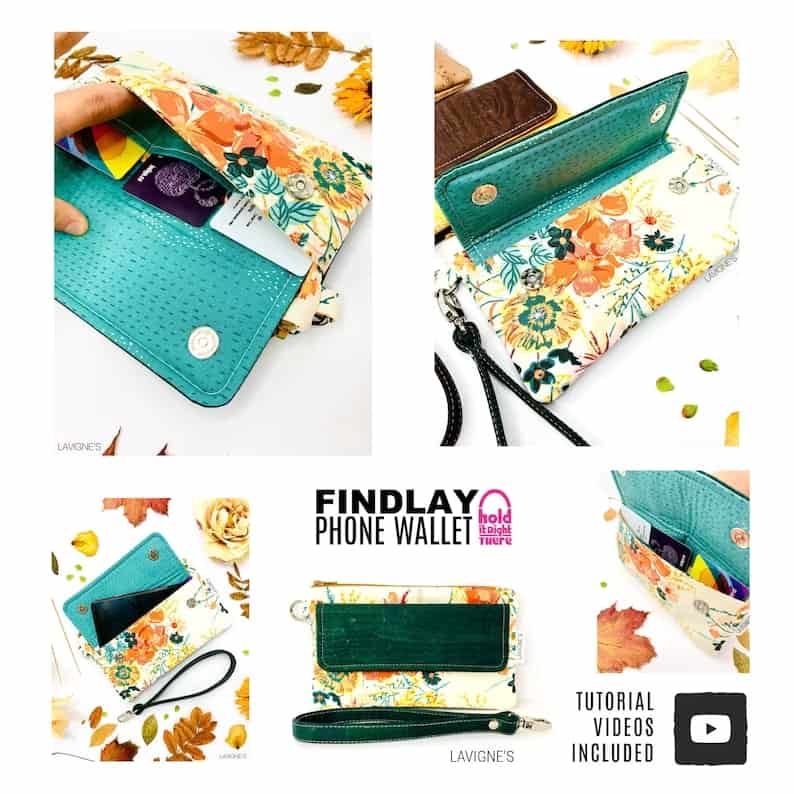 A video sewalong is included with this pattern, and can be viewed now to see if this project is right for you. Check out the playlist below.
Materials needed:
Fabric I: This is the main, exterior fabric – 1/4 yard or 1 Fat Quarter quilt weight cotton, canvas, or linen,
Fabric II: This is the lining fabric – 1/4 yard or 1 Fat Quarter quilt weight cotton,
Fabric III: This is the flap and strap fabric – 1/4 yard or 1 Fat Quarter quilt weight cotton, canvas, linen, or home dec fabric,
1 yard of 20" Woven Interfacing (Pellon SF 101, or similar),
3½" by 6½" piece of Medium Stabilizer for the Flap (Decovil Light, or similar),
2" by 2" piece of Ultra Firm Stabilizer for the Snaps (70F Pellon Peltex or similar),
Optional 4½" by 8" piece of fusible Fleece for Panel Back Exterior (Pellon 987F, or similar). This option adds extra cushioning to back of the pouch compartment.
Two Magnetic Snaps or Heavy-Duty Snaps + Tools,
One (9" or longer) #3 zipper,
One (½") D-Ring,
One (½") Swivel Hook,
One Double-Capped Metal Rivet + Tools,
Fabric Marking Pen,
Liquid Fabric Sealant (such as Dritz Fray Check).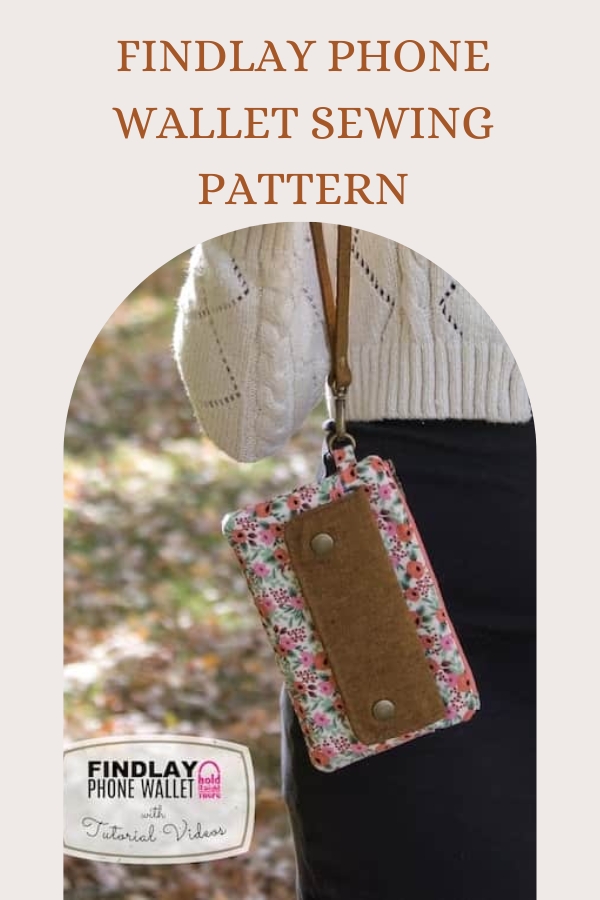 Check out our RESOURCES PAGE full of great recommendations and links for fabric stores and suppliers, interfacing and stabilizers, hardware resources, and zippers.
The pdf pattern:
Detailed, step-by-step instructions are accompanied by photos and illustrations, as well as sew along tutorial videos. Printable pattern templates are included for both fabric and interfacing pieces. Additionally, dimensions are provided for square and rectangle pieces in order to use a rotary cutter and cutting mat. I include printable labels to keep your prepared fabric pieces organized while you sew. A team of 18 testers vetted this pattern, testing varied methods and interfacings, editing, revising, and clarifying — ensuring your successful outcome.
If you would like to download the pdf pattern you can click on the blue button below.
And if you would like to see other bag sewing patterns from this designer then you can click on the red button below.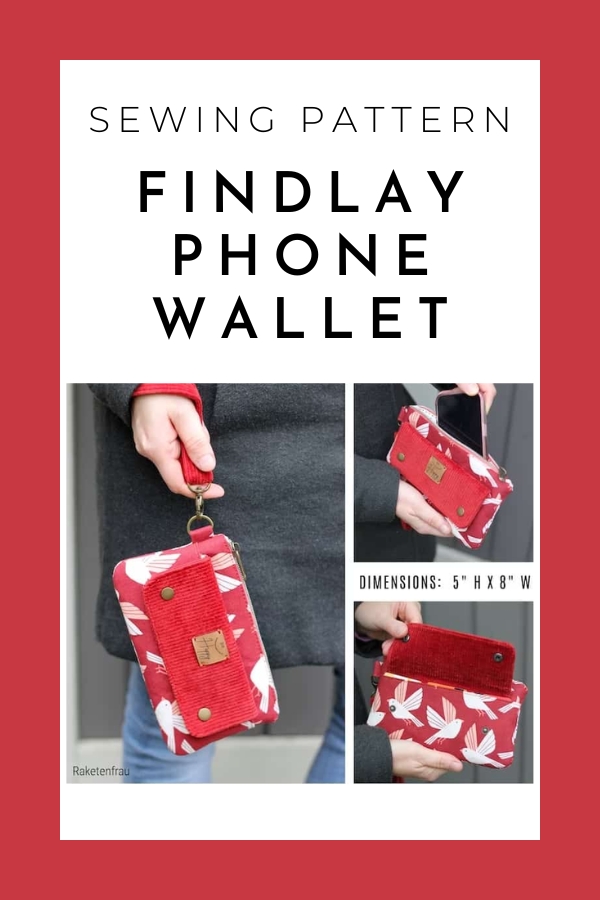 Want more wallet sewing pattern ideas?
If you love
sewing wallets
but this one isn't quite right for you, then don't worry, we have LOTS more wallet sewing patterns for you to choose from. Check out just a few from our selection here.