Emilina Handbag sewing pattern
|
All posts may contain affiliate links.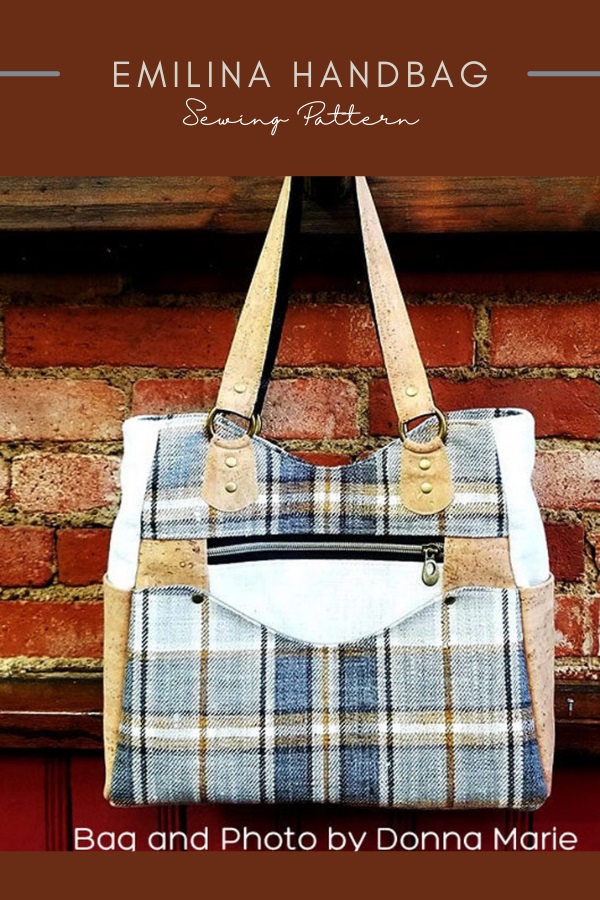 This is the Emilina Handbag pdf sewing pattern from the super popular designer RLR Creations Sewing.
The Emilina Handbag is all about function. It offers impressive organization. You can effortlessly organize your daily basics with multiple compartments and pockets. Ideal for everyday use, Emilina holds all your necessities with a divided interior and plenty of pocket storage inside and out.
As the designer says wherever the day takes you with an Emilina Handbag you will arrive in style! She looks great in a variety of textiles, from a fun cotton print to wool, cork, vinyl, or leather. Mix and match textiles to create the perfect handbag to match your personal style or the season.
So do you carry Emilina as a shoulder bag or crossbody bag? You decide by selecting the strap that matches your mood. She's easy to carry with two top handles or add an adjustable shoulder strap.
Looking for the perfect shoulder bag? Look no further – this is it! It's perfect for everyday use.
When you make your very own Emilina Handbag it will measure approximately 12" wide, 11" tall, and 4 ½" deep.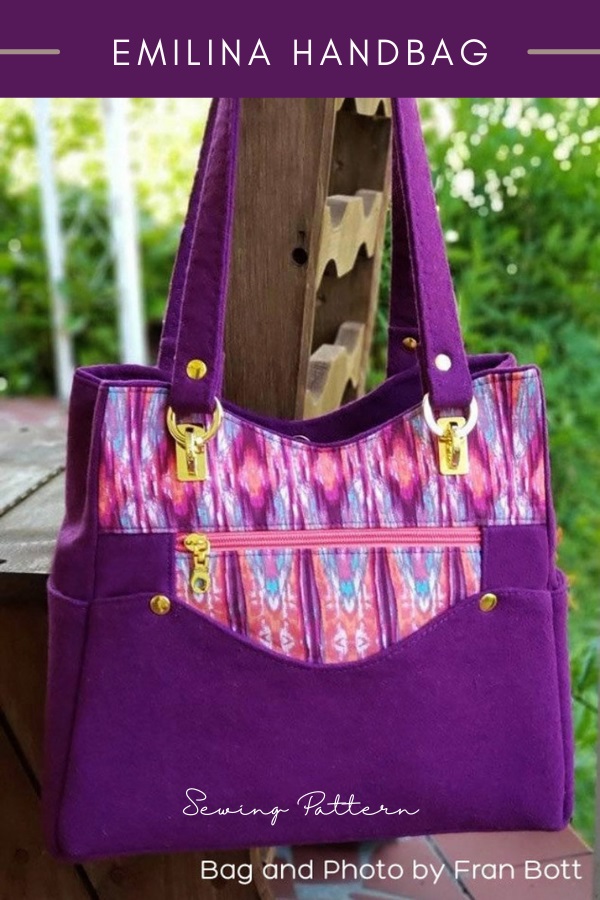 The Emilina Handbag has the following excellent features:
Drop Down Handles along with an Adjustable Shoulder Strap option.
Magnetic Snap Closure.
Exterior: Two Zippered Pockets – one on the front and a large zip pocket on the back.
Three Slip Pockets – one on the front and 2 side pockets.
Interior – Two Slip Pockets.
Fully attached center Zip Compartment.
What you will need to make an Emilina Handbag:-
1 yard of 44" wide Décor Weight or Quilting Cotton – Main Fabric,
1 yard of 44" wide Quilting Weight Cotton – Lining Fabric,
1 yard of 45" Fusible Pellon 809 Décor Bond Interfacing – Heavy Interfacing,
1½ yards of Fusible Pellon SF 101 or a woven shaping Interfacing – Light Interfacing,
⅓ yard of Fusible Fleece -TP971F-Pellon Fleece Thermolam Plus – Stabilizer,
One piece 4 ½" by 12 ½" – 72F -Pellon Peltex Two-Sided Fusible Ultra Firm Stabilizer,
One 11" Nylon Coil Zipper- Exterior Back Zipper Pocket,
One 9" Nylon Coil Zipper- Exterior Front Zipper Pocket,
One 9" Nylon Coil Zipper- Interior Divider Zipper Pocket,
Four 1" O Rings, D Rings, or Rectangle Rings,
One Magnetic Snap,
NOTE: If you want to add an adjustable long strap to the bag, you will need in addition to the above list – an additional ¼" yard- Fabric, either Main or Lining Fabric- your choice. Plus two Bridge Connectors and two 1" Trigger Hooks,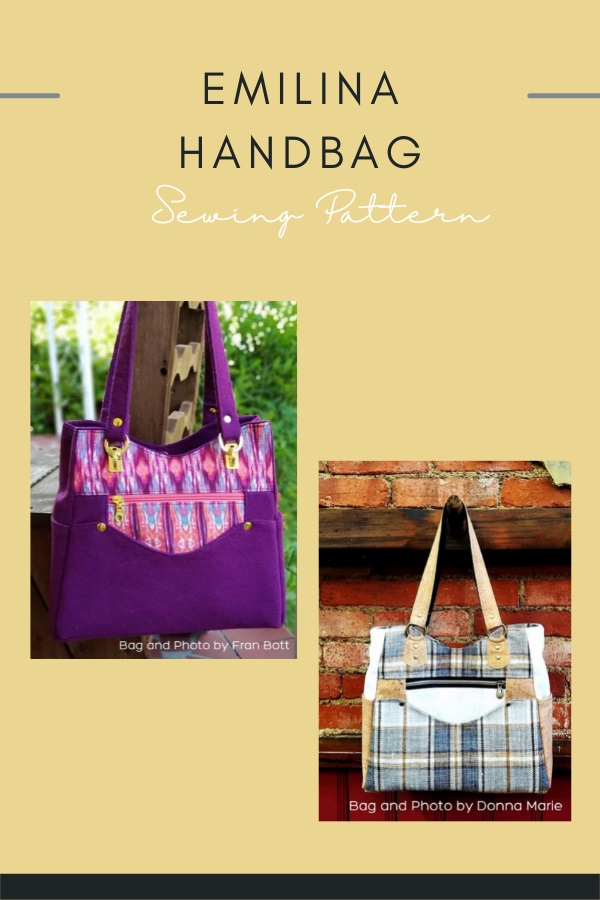 If you want to order internal frames to perfectly fit the bag and hardware kits then they are available HERE.
If you would like to download the pattern you can click on the blue button below.
More Crossbody Bags to sew
For versatility, you can't beat a crossbody bag. Easy to wear, fun to sew, and a wardrobe essential. Everyone needs a few of these in their sewing pattern collection. Check out a few recent crossbody bag patterns to sew from our store.