Go and Grow Bag – video
|
All posts may contain affiliate links.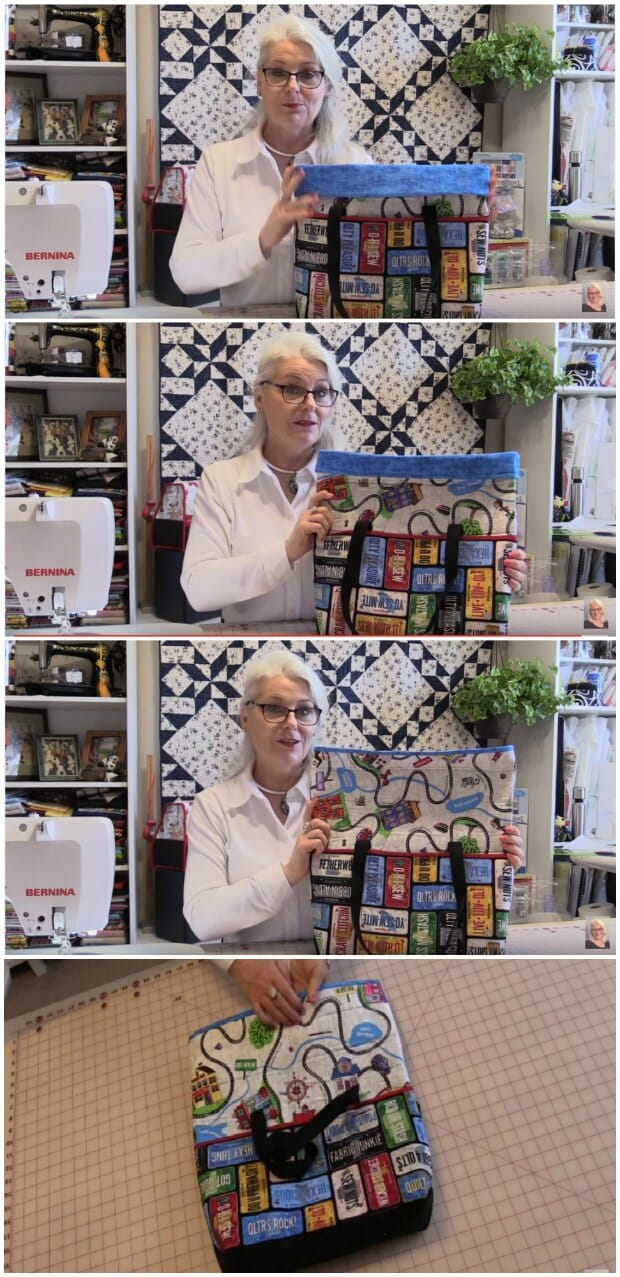 Do you ever go out with one bag, then 'over-shop' and you really need another?  Yup, all the time.  Then you'll love this idea for the Go and Grow bag that expands as you need it.  One bag = 3 different sizes.  The bag has a large contrast roll-down cuff that can unroll to expand the bag and give you all the extra space you need to carry your shopping.
Find the Timeless Treasures Home Sweet Home fabrics featured in this video here:
Watch this step by step video on how you can make your own Go and Grow Bag.  The pattern download link is at the bottom of this article.