Easy way to turn straps inside out – video
|
All posts may contain affiliate links.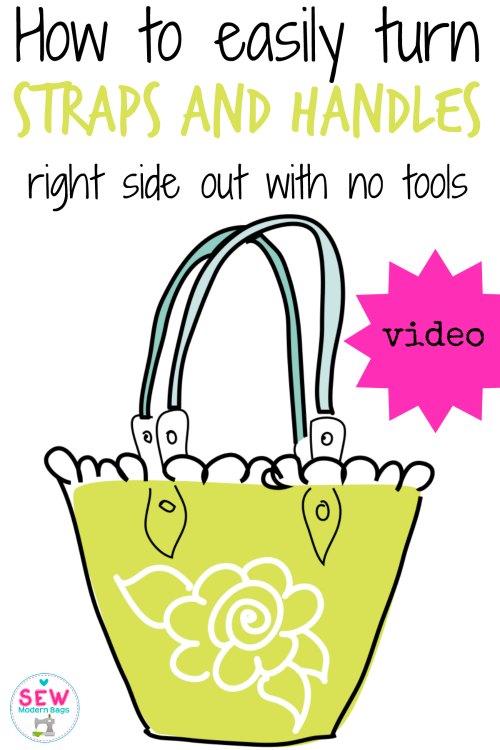 Does your bag making ever call for you to sew straps or tubes of fabric which then have to be turned right side out? This can be a real pain in the behind, especially with interfaced straps or with very narrow straps.
Here's an idea for how to do this easily without any tools at all, just using the thread from your sewing machine. Makes it look so easy!