Convertible Backpack sewing pattern
|
All posts may contain affiliate links.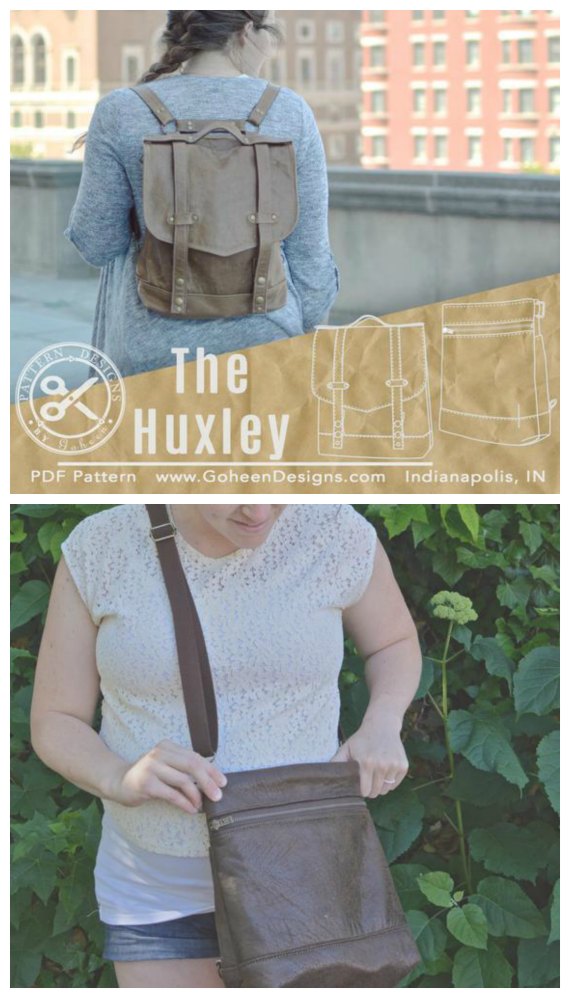 Here's a fantastic sewing pattern and tutorial for a convertible backpack named The Huxley Bag that can convert to either a crossbody bag or a bike bag.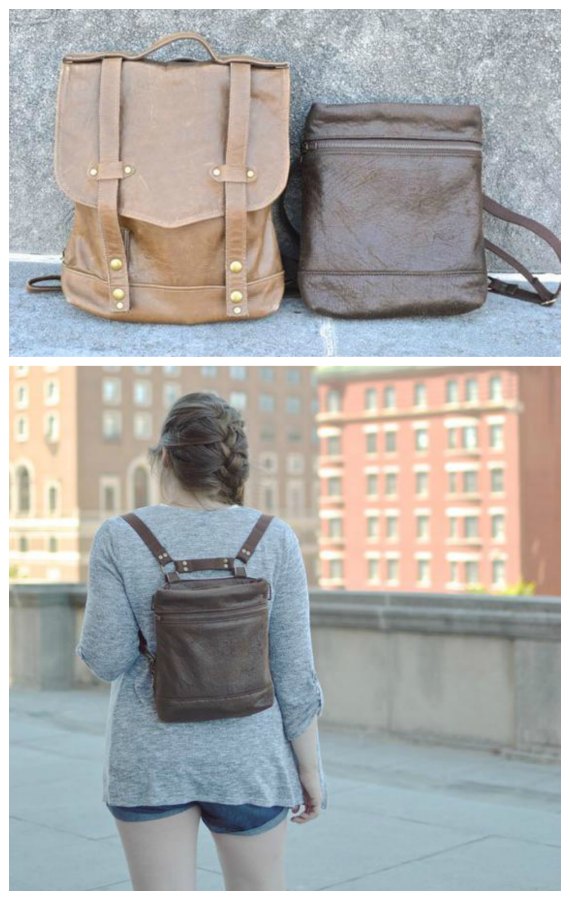 This bag pattern does, in fact, give you options to make 12 possible bags. You'll have a crossbody bag, a backpack, and a bike bag all in one. Then combine that with the two different sizes, and the two views (one with a lid flap and one without) and you have here in this pattern 12 possible bags. And each one of them is marvellous! You can build an entire wardrobe of bags with this one pattern.
You can create the perfect bag to keep up with you on all your adventures. The larger size fits a 13" laptop, while the smaller size is perfect for carrying a tablet. Wear it on your back to keep your hands free. Throw it over your shoulder as a crossbody for quick access to your essentials. Or snap it onto your bike for easy sweat free riding.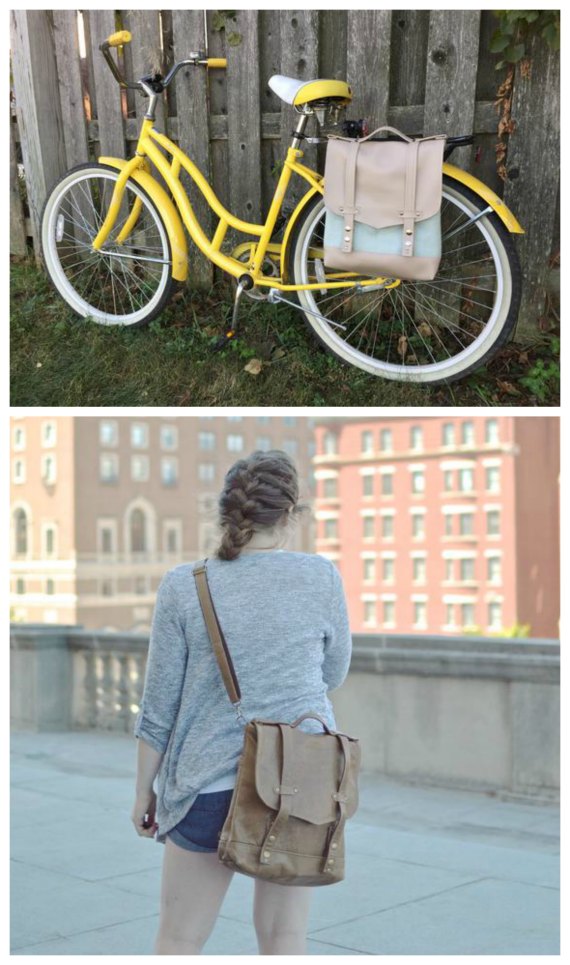 This pattern's skill level is regarded by the designer as intermediate ie. you sew on a regular basis and you are very familiar with using sewing patterns and you know your sewing machine like the back of your hand.
This isn't quite what you are looking for? We have links to thousands of bag sewing patterns, tutorials, sewing videos and tips and lots more on our
Pinterest
account. Come and follow us, and save some of your favorites to your own boards for later.