Easiest and quickest ever zipper bag FREE video tutorial
|
All posts may contain affiliate links.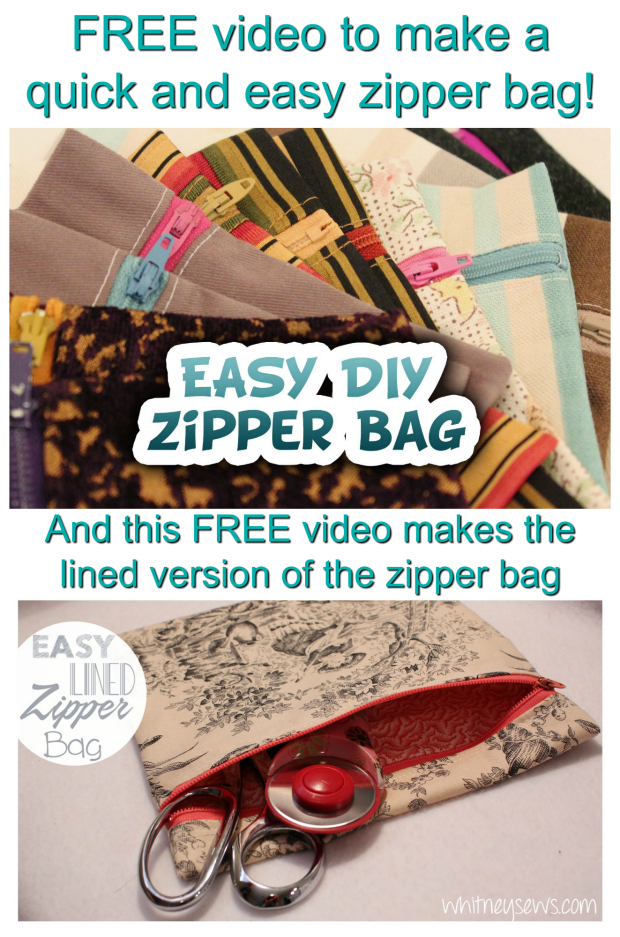 Well, it couldn't be much easier than this. Here's a FREE video tutorial, just 2 minutes 49 seconds long, showing you how to make a basic zipper bag. All you will need is one piece of fabric, one zipper and your basic sewing supplies. The bag can be made from the start to the finish in only a few minutes longer than it takes you to watch the video.
When you've watched this video, scroll on below for the second installment where you will learn how to sew the same sort of bag but this time with a lining.
And if you want to line the zipper bag then here is another FREE video tutorial, just 3 minutes 50 seconds long, showing you how to add a beautiful lining to your zipper bag.
Both videos are brought to you by the very talented whitneysews and are ideal beginner basic videos if you are looking to learn to sew bags for the first time.