Dress up any Magnetic Clasp with Pleather
|
All posts may contain affiliate links.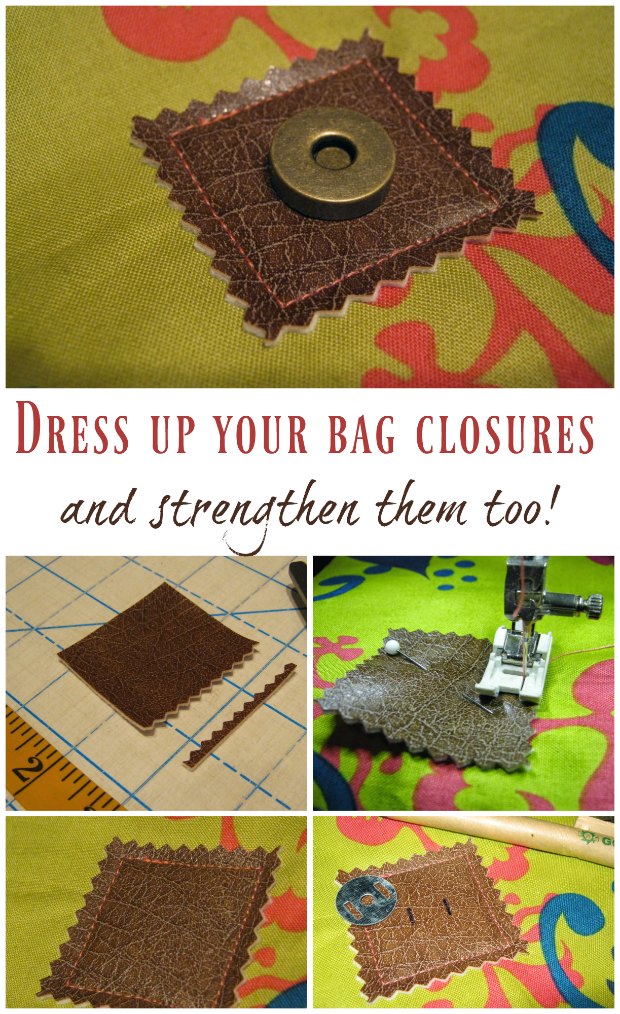 Are you looking to add a little designer style to your bag patterns, and customise them with little extras to make them unique to you? Remember any pattern is simply a template from which you can work, and templates are meant to be just a starting point.
How about adding a little extra interest to your snaps and clasps with some scraps of leather, faux leather, vinyl, pleather – or whatever you like to call it. Here's a tutorial we think you'll enjoy. Add a simple leather or vinyl backing to your snaps and closures as an accent.  Also gives that area some extra strength too for high wear and tear areas.  Give it a try!